Mid-West Moving & Storage has been helping homeowners in the Chicagoland area since 1983. Our planning, procedures and protection methods keep you and your property safe. Our experienced uniformed crews are background checked, licensed and bonded when performing local moving services in Chicago, IL.

Whether moving to or from Chicago, we have the expertise for a quick, affordable, & efficient move. We partner with National Van Lines and offer a variety of useful, time saving, interstate moving services while you focus on other aspects of your long distance move.

We assign every Chicago international moving customer a single source contact as your relocation coordinator for a smooth process. With an excellent understanding of international customs and other required paperwork, they'll help you handle it all.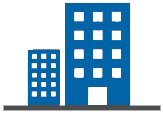 We get you back to business quickly and efficiently. With experience and the use of specialty equipment and processes, our Chicago commercial and office movers can reduce your relocation downtime between 50% and 75%.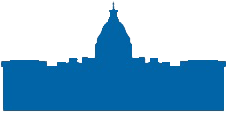 Mid-West Moving & Storage is certified by the International Office Moving Institute (IOMI) and have obtained required Federal security clearances to work in sensitive areas. Our government moving services have successfully performed more than 100,000 relocations nationwide and are a pre-qualified office relocation vendor with the US Federal government on GSA Schedule 48.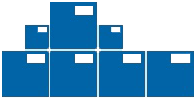 As one of the top moving and storage companies in Chicago, IL, we offer sizable and affordable storage options. Our combined facility of over 60,000 square feet and units of all shapes and sizes will fit your needs.
Mid-West Moving & Storage Celebrates 35 Years in Business
As of August 1st, Mid-West Moving & Storage is proud to celebrate 35 years in business! Our owner, Luis Toledo, first started the award-winning business in 1983 with nothing more than a truck and a drive for success. With just these resources, he was able to grow the company into the multimillion-dollar corporation it is today. He was also proud to receive the 2018 Daily Herald Business Ledger C-Suite Award, explaining his journey to success. In his free time, Luis enjoys giving back to the community through his involvement with Move for Hunger and donating furniture to struggling families both locally and overseas.
WHY CHOOSE MID-WEST MOVING & STORAGE?
Mid-West Moving & Storage is your team of trusted and friendly relocation experts. We are focused on providing a timely service that meets or exceeds your expectations. Our professional team pays special attention to the details, giving you the peace of mind you deserve.