Chicago Moving Reviews
With over 2500 moves per year and growing, Mid-West Moving & Storage is dedicated to providing a great experience.  Since 1983, this equates to many if not most of our customers referring their friends and family our way.  See what some of our customers are saying about us.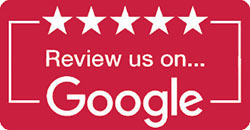 Check out this voice recorded review from one of our recent customers!
sammie olson
22:34 30 Aug 23
We hired Midwest Moving and they were amazing! The crew was so friendly and helpful. They were willing to help with everything we needed. We had so many boxes and so many flights of stairs, but they did it all and were totally efficient. They made sure that everything was well wrapped and well protected for the move. They also protected our floors and doorways in our new house to ensure nothing was damaged. I highly recommend this company for your move!
Eddie Farrer
16:29 10 Jul 23
Mid-West Moving & Storage did a fantastic job helping me move into my new place. The booking process was simple and the movers worked very hard and diligently while loading/unloading my stuff. I'd recommend them if you're looking for movers.
Tanya Youabb
15:07 20 Jun 23
The gentleman were extremely professional and caring of my valuables. They made the move very smooth and easy and I can't thank them enough. I will most definitely use them for my next move and refer to all!
Paul Miksan
20:35 18 Jun 23
We used Midwest Movers and Storage to move and store our furniture until our new home was completed. They did an exceptional job wrapping the furniture and storing smaller items in boxes. They delivered our furniture and belongings with out a problem. They assembled many items and were very careful moving the items into our new home. We experienced no damage to any item. They were very courteous and professional during this process.Our sales person Jason was amazing to work with.
The Cannons
13:03 08 Jun 23
Great experience with our first time using movers. We own a food truck and used Mid-West to move from one kitchen to another, including two 2-door refrigerators. They did not fit through the doors and the movers were able to remove the doors to make it work and then put it all back together once everything was moved. This would have been SO STRESSFUL on our own, so while the pricing is not cheap, I do feel like it was worth it!
REYNA ESMERALDA HERNANDEZ GUZMAN
16:48 02 Jun 23
They were super-efficient at getting in touch to organize a date that was over a week earlier than we were originally told. On the day, they turned up on time, worked quickly to unpack, and we've had no issues at all with anything. I would highly recommend it.
Jen Yao
23:00 31 May 23
The team who packed our house (Alberto, Jojo, and Liz) was very professional, quick, and really seemed to care about our belongings. I would give them 5 stars. The team who loaded our belongings into the truck were a disappointment. I don't recall the team introducing themselves and they didn't seem to understand us very well as English was not their first language and our family unfortunately can't speak Mongolian. I walked them through to show them everything and pointed out the items that should not be moved. Despite being told not to pack them, they still wrapped up an open pack n play with lovies and all, an inflated exercise ball, and a vacuum. Thankfully we were able to get these items back before they were shipped. They damaged our piano but denied it (cosmetic damage only, but still). I walked in the livingroom to see one of the movers kicking one of my couch cushions with his shoe to move it across the floor. They packed our trash can with trash still in it, then denied doing it until we asked them to find it on the truck and remove the trash bag. All day, my 3 year old was around the house with his lovey, a stuffed lion.. He showed it to everyone at least once and some of the movers even handed it to him when he dropped it. Somewhere along the the line it went missing and when I addressed the entire team about it, the only explanation they gave me was that it was probably packed up by the other team yesterday. I would give this team 1 star.
Vincent Lee
14:31 25 Apr 23
Very good experience. From planning the move, to acquiring parking permits (I lived on a busy street), to everything on moving day, they took stress out of the equation. The movers were professional and handled all furniture with care. They wrapped things carefully that needed padding and/or shrink wrap. They also loaded very quickly and efficiently.
Victoria Tabeek
18:09 27 Jan 23
I want to give clear, ringing praise to Paul Badalamenti at Mid-West Moving Storage. He was wonderful to work with, called me while driving in his car and we spoke and then he called me right back before going to another appointment and had everything worked out in an hour and a half. I contacted him on Tuesday for a Saturday move from Chicago to Athens, Ohio. I wouldn't recommend waiting this long, but he hustled to see what he could do for me and he had it all worked out in half of a day. He was very congenial to deal with over the phone as well as very professional and I knew that we would be in good hands with Paul at the helm.Contact Mid-West Moving and Storage for your next move and you will not be disappointed.
Rosita Ragin
19:05 19 Dec 22
Mid-West Moving & Storage sets the standard by far for moving and storage companies. Our experience was unexpectedly pleasant and carefree. The move was handled with expert, knowledgeable and professional workmanship. We highly recommend Midwest for any moving or storage need you may have, from commercial to personal.
susan leach
20:21 09 Dec 22
I had a great experience working with Mid-West Moving & Storage on a recent move.They did a thorough job in helping me plan and organize the move weeks in advance and were extremely professional, efficient and courteous on the actual moving day. I highly recommend them!
Mary Parkis
21:52 16 Nov 22
I had a wonderful experience with Midwest Moving and Storage. Dave was a delight to talk to and made booking my move stress-free. The movers were friendly and very efficient. They took care to ask where I wanted my items and even laid out my rugs and my mattress set. They completed the job very quickly. Will definitely recommend MWMS to all of my friends and family!
Ariana Camp
02:49 09 Nov 22
I used Midwest moving to move to Florida. They affectionately packed up my home moved me to Florida and unpacked my belongings. Totally trust worthy and reliable. They gave me a great rate affordable for moving across country. All of my belongings arrived in tact and not broken like the past movers I had used. Totally impressed with how careful they packaged and unpackaged my furniture and belongings. They also transported my belongings very quickly. They arrived before my vehicle was transported. What was even better was the customer service. When I asked to speak to a supervisor I directly spoke with the owner and he gave me reassurance that I was in good hands. I would definitely recommend Midwest moving to anyone!
Dr Paul Potach
21:16 07 Sep 22
I had Mid-west moving & storage move my daughters 2 bedroom apartment furniture to her new place recently. They were quick and efficient going up and down the 3 floors of stairs. You can tell they were professional movers because they wrapped everything very efficient so it would not break or become scratched. If you are in need of movers i would recommend Mid-west moving because they are the best.
Rudy Acosta
02:13 07 Sep 22
For the past 3 years we have used Midwest Moving and have come to depend on the professional, careful and timely service. It has been a pleasure to work with well trained courteous workers. Having good insurance was an important factor to me when I initially chose Midwest.
Karen Larson
19:04 31 Aug 22
Great experience, on time, professional and great service. The driver Wolf was very helpful and professional. Would definitely use service again and highly recommend! Thanks
Paul Sherrod
00:53 31 Aug 22
Wolf and his crew worked with me to make the most of every available hour. His crew was very professional and prompt. He worked to get my move done ahead of schedule and under budget. When I returned the property back to the owner I received many a compliment about how clean the space was. I look forward to being able to work with Mid West and Chicago Furniture Movers again. Thanks again Wolf for a job well done!
Bayasgalan Altansukh
01:33 03 Aug 22
Perfect service!!! Team were on time, friendly, quick and professional. They finished real quick yet gentle and nothing was damaged. I highly recommend Mid- West movers with your moves.
Ellen Waterman
19:20 31 Jul 22
Wonderful experience. I did all my own packing, and they were on time and listened to my concerns about several antiques. Everything was loaded carefully, floors protected, doorways protected, etc. There was some furniture that was hard to take apart, but they stuck with it until they got it. Nothing broken or damaged in a 5-hour drive. Friendly crew and excellent driver, billing questions resolved easily. No regrets!
Kathy Bailey
02:14 14 Jul 22
Excellent experience with Mid-West Moving today. Job required moving of 1000+lb Optical table with just inches of elevator clearance. Work was incredibly efficient. High level of communication throughout the process.
Joseph D. Ruiz
02:20 04 Jul 22
Mike was full stop attentively very sharp he immediately understood my initial moving needs. Wait for my post review Mid-West Moving & Storage it's a strong contender!!! JDR
Angela Curren
18:43 23 Jun 22
Super nice, fast, careful, and professional. I was very impressed with how quickly they packed our home. They took the time make sure all of our items were properly packed and protected. Very satisfied.
Renee W
17:38 25 Apr 22
From the very first communication until I signed the final paperwork these guys were great. The movers were awesome to work with, very professional. They took great care of my parents stuff. I would definitely recommend them. Thank you all so very much. You guys were so easy to work with. Everything was absolutely seamless!
Ken Lyon
19:56 11 Apr 22
Very polite and friendly. Called to let us know they were running a little late which was very much appreciated! Answered all of our questions and concerns.
Earl Beasley
18:31 24 Feb 22
Michael and staff were amazing. I have been in the moving and storage business for 45 years and I can honestly say that my experience with Mid-West was wonderful. Many thanks to Mike Tae and their staff.
Karen Lynn O'Brien
17:23 23 Feb 22
I couldn't recommend Mid-West Moving & Storage more. If there were 10 stars, they would get it. I had an unexpected emergency and asked on the morning of my real estate closing if they could send someone out that day, instead of the next day, when I had scheduled. The crew was waiting at my former home before I even got back from the closing! Add to that, they they billed me only for the time they spent, so that my final invoice was dramatically lower than the estimate. The crew also went above and beyond to problem solve getting one heavy oversized item moved. Thank you so much for making an extremely stressful situation much, much better.
Earl Beasley
21:57 09 Feb 22
Michael and staff were amazing. I have been in the moving and storage business for 45 years and I can honestly say that my experience with Mid-West was wonderful. Many thanks to Mike Tae and their staff.
Matt DiRaimondo
15:17 21 Dec 21
George and his team were fantastic. They were quick, very personable, and extremely professional. They handled all of our possessions very carefully and ensured everything made the long trip from Chicago to Nashville. We had no damage whatsoever and they made the trip in one day. They were very prompt and very accommodating to our schedule during a very busy time and the holidays. Call MidWest storage and ask for George and his team and you won't be disappointed at all.
Mark Sneed
20:38 17 Nov 21
We were undecided about a moving company, but my gut prompted me to call Mid-West Moving & Storage and speak with someone to see how things went. It was incredible, especially with the coaching. They made the whole procedure simple to follow and professional. Even though we were simply moving locally, the professionalism never wavered; everything was done flawlessly. Based on our experience, we will use Mid-West Moving & Storage again and refer it to friends and relatives in the future. Thank you very much!
Donald W. Heath
14:04 17 Nov 21
Last year, Mid-West Moving and Storage moved my elderly parents. My father was sick at the time and couldn't do any heavy lifting. Everything from Mid-West Moving and Storage Company was packed, including paintings and glass sculptures, as well as kitchen utensils, pans, plates, and gadgets, as well as all of their furniture. It was all delivered in wonderful shape, with no blemishes. After that, they unpacked it. I've heard horror stories of movers failing to show up on schedule and misplacing belongings in transportation.Mid-West Moving and Storage is the company that will get you there on schedule and in one piece, whether you're moving across town or across the country. I'll put them to use in my next move.
Willard M. Edgell
13:18 17 Nov 21
We had to move and store our belongings. Mid-West Moving & Storage has always gone out of its way to accommodate us. As we had never used a moving company before, our estimator was extremely helpful and provided us with a wealth of information. The movers were professional, courteous, and a pleasure to work with. Our furniture arrived in good condition, and they set it up exactly how we wanted it. They took their time to ensure that everything was exactly how we wanted it. I strongly recommend you to use this company for any move.
Harry Franklin
15:51 16 Nov 21
Excellent company. Reasonable rates and prompt delivery. They were punctual, professional, friendly, and really hardworking. They cheerfully met every request, including working beyond hours. I would strongly recommend them to anyone or any business.
Edward Ziegler
15:45 13 Nov 21
Amazing job.. move was handled professionally and efficiently by a top-notch team.. price was reasonable and matched our expectations. We were concerned about a few last-minute alterations, but they were handled flawlessly. We'll recommend them to our friends and family, and we'll employ them again if the need arises.
Thomas Rendon
15:44 11 Nov 21
I must say you guys deserve 100 starts. Well done for outstanding services.
Ben Matuska
16:30 10 Nov 21
They got the job done in about an hour, so very timely. Allowed me to make some last minute changes without any issues. Super friendly, but polite and professional. Overall, great staff and great work on their part.
Whitney Nottestad
14:32 10 Nov 21
Erika was quick to respond and answered all my questions in booking the move. Great gal! Midwest sent awesome guys out- Tristan and Dillon- who worked very hard to get everything moved safely and efficiently! I highly recommend Midwest Moving Company.
Debra Dobler
14:41 04 Nov 21
The whole experience with the team from Midwest was professional and exceptional. Rick called to let me know he was on his way. They showed up on time, and were very organized, during the entire process.I got so lucky having Rick and his team, as they took care of me like a good friend. Everything was moved out and into new place very efficiently and with great care. They setup everything for me, and placed furniture exactly as I requested.This is my second move with Mid-west, and I will definitely use them again,,,,,,,and hopefully get Rick and his team again:)
Juan Villadolid
15:38 13 Oct 21
Swift, Fast, Professional move. Did not expect to finish the whole transfer to be flawless. Move leaders, Kerry and George were awesome and professional. Kept the moving fast and careful
Orinna Clark
21:03 27 Aug 21
This may sound incredible, but it is absolutely true! Eric and his team have made our move so easy and stress-free. They were very respectful of our things, so friendly and sweet, especially hard-working and professional -- but most of all -- understanding and caring! That is so rare to find in movers. They were so gentle with our delicate pieces and yet worked very efficiently. In short, this is the best moving company I have ever had the pleasure of working with! I should know -- I have moved a TON of times in my life. I can't say enough about how I appreciate them and I want to thank them for everything! 🙂
judy thomason
14:52 19 Aug 21
They were extremely helpful and careful moving our kid into her college dorm
Ana Marrero
22:55 18 Aug 21
Edgar and his team were excellent! They came to my apartment and packed and loaded all of my household goods the same day! Companies usually take two days to do this, but they were fast, extremely professional, polite, and did a fantastic job. Thanks to them and Mid-west Moving and Storage for making my move so easy. I highly recommend them!
Frank Vulich
02:17 14 Aug 21
Edgar and his crew today were the best I have had. Good communication and boy can they work and do it as professional as it can get. Highly recommended
Lisa Imrisek
13:22 30 Jul 21
We had a wonderful crew help us with our move from our old home to our new one. We had our belongings stored for a few days and everything came to us in one piece and handled with care! The team of guys we had were efficient, fast, respectful and a lot of fun! They all helped make the stress of moving easy especially with our little ones. George (driver) and Louis were amazing and the other guys too (didn't catch their names, sorry)Jason was wonderful too and helped me set everything up and he explained everything from the quote to the pricing and there were no surprises! Thank you again to all of you and we would definitely recommend Mid-West Moving & Storage for their moving needs!
Anastasia Campbell
21:54 12 Jul 21
When the guys showed up to deliver my stuff I wasn't sure what I was expecting but the three guys that came were so nice and friendly! Shawn seemed to be the main guy in charge and he walked me through the process as well as chatting with me as we got things sorted. They put down mats and other protective gear as well as put our bed and table together which we wouldn't have been able to do right away. I was very pleased with how they did everything and would definitely recommend. My dog started getting antsy and they didn't mind her one bit which is nice, but I also recognize not everyone likes dogs and I was lucky enough they did.
Judy Matuszewski
17:58 01 Jul 21
Our move was coordinated by Michael, thank you. I must compliment Edgar and his crew, Heriberto and Luis. They were professional, friendly, and efficient. I was impressed when, given they were asked to move the boxes into a garage rather than into the home, the crew took extra steps to ensure heavier boxes were on the bottom and boxes were carefully stacked (none too high) as not to tip or fall. Thank you for a job well done.
Cindy Hadad
20:27 17 Jun 21
This company was amazing. The crew they sent to my home packed everything not just well but with care. Ulysses & his crew were phenomenal. I could not be happier & look forward to them moving my family into our new home. I would highly recommend this company.
Jennifer MacDonald
23:31 12 Jun 21
Edgar and his crew were the best! Everything ran smoothly and on time. They were courteous, helpful and efficient. I wouldn't use any other mover in the future! So pleased!
MaryAnn Smith
01:52 08 Jun 21
Mid-West Moving & Storage made the extremely stressful and difficult act of moving to Florida after 40 years in our home as pain free as possible. The team of Luis, DJ, Kyriel, Brett and the driver Cary all exceeded our expectations with their fast, careful and efficient hard work. Carys skill as a driver showed when he very carefully navigated a curvy tree lined gravel drive backwards with a semi off a busy road without brushing so much as a limb! Luis's crew were very polite, professional and made all the heavy lifting look easy! Trust me, there was a lot of heavy lifting. They checked and double checked each space to make sure that nothing was missed. From first contact with Kari-Ann and then meeting Esther who provided us with the estimate, we had a million questions. Esther always answered promptly, she was patient and understanding of all our cares and concerns. Like the heavy lifting there were a lot of questions! Many thanks to all of you! You did an outstanding job!
Yvonne Bensfield
12:01 23 Apr 21
The gentlemen were in communication with us, from beginning and arrived right at the time they promised. They were very respectful of our furniture and items, as well as our new home. Everything arrived in perfect condition! With an out of state move, you can't ask for a better outcome. All items were carefully padded and unwrapped. The crew assembled our beds and all furniture that was disassembled for transport.Moving out of state, as well as everything involved, are indeed, stressful times. We can state, without reserve, that our Mid-West Moving and Storage experience was by far the most pleasant of the entire process!Thank you to ALL Involved!
Ryan Little
18:34 06 Apr 21
Edgar's crew including Luis, Heriberto and Alanzo were the best movers I've had yet. In my 14 years of military service and relocating my home goods these gentlemen were not only on time but they were polite, professional and MAN can they unload moving trucks. My Five bedroom home was delivered and in my new home within 2 hours tops. GREAT JOB GUYS!!! We need more people out there with your passion. Thanks again.
Kim Costello
12:14 03 Apr 21
Our company used Mid-West Moving to move our offices and warehouse equipment to a new suburban facility. They were very responsive while planning for the move, even helping us find some additional furniture for our new space. Moving day went very smoothly. Their entire team was professional, courteous and efficient. They got everything moved in and assembled quickly and safely, and went the extra mile to make sure we were happy with everything. The entire team at Cherry's Industrial was impressed. We highly recommend!
CJ Tourt
19:34 30 Mar 21
We had Edgar, Eriberto & Louis who were very professional. They handled all of the normal "bumps" that come with a move with the utmost class, and most importantly, were friendly every step of the way. Efficient and hard working. Great value, thank you for all of your hard work!!
Dan Chick
18:20 16 Mar 21
As a public school, we had to store much of our furniture at the beginning of the year to allow for social distancing. All of our furniture was brought back to the building today. The furniture was labeled and each of the workers placed the furniture outside of the room where it belongs. The site coordinator (Brandon) was awesome. Respectful and so very easy to work with. As the building principal, I was dreading how this was going to go and it could not have gone any better. Kudos to all....very grateful!
Marcella White
05:24 02 Mar 21
Mid-West Moving & Storage from my apartment and these guys were awesome, very quick, kind, and considerate. It was my second time Mid-West Moving & Storage and definitely recommend them.
Kadijat A
21:04 15 Jan 21
When I've had an amazing experience, I think it's only right to leave a review.Mid-West Moving was hired by our company to move our office to a new location. Let me just say that I was blown away with the excellent customer service and level of professionalism the guys that showed up today had. Let me also say that these guys aren't your average run of the mill movers...they were top notch!Not only did they show up on time, but they were early. The lead supervisor Brandon made a point to find out who our director was, introduce his team, explain the move process and find out what each individual staffs needs were. He was also in constant communication with the Center Director about logistics the entire time.Brandon's team then proceeded to efficiently move us to our new location. The guys all had great attitudes. They were smiling and personable the entire time. They went above and beyond what was expected of them and granted every request we made...and we made a lot of requests!I'd like to say a special thank you to Brandon, Al, Ray, Ritchie and the entire crew at Mid-west Moving that was at our site today. The entire Lawndale MHC team thanks you!
Mark Graff
19:19 01 Dec 20
The crew that assisted with my move were great! Worked as a team and communicated constantly to help me stay relaxed and comfortable! Professional, polite and courteous service start to finish! Thank you Aaron, Big Al and Ray!
Pamela Pollastrini
18:22 28 Oct 20
George and his team where professional, courteous and very conscientious. The extreme detail they took in wrapping our furniture, TV, artwork and everything was exceptional. I have made many moves in the past and would rank this one of the best experiences. I highly recommend Midwest moving and storage along with George and his team of movers. If you're looking for a moving service this is the one to call!
Crystal Findlay
22:12 24 Aug 20
Midwest did a wonderful job with our move from Illinois to Colorado. Our estimate was competitive. I got quotes from three companies. There were no last-minute changes or charges. Our belongings arrived promptly and nothing was lost or damaged. Everything was seamless. Communication was great. Moving is stressful, especially during a pandemic. I'm so thankful we went with Midwest.
See All Reviews
Write a review