Get Help Moving to the Chicago, IL, Area
Moving to Chicago, IL? Want an easy transition without the frustration of late-night packing, lost boxes, and broken possessions?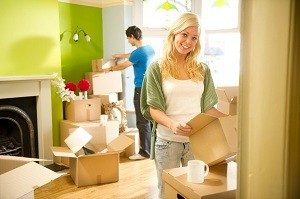 At Mid-West Moving & Storage, we're committed to making your move hassle-free, affordable, and easy. We've been a trusted resource for families and businesses moving to Chicago, IL for over 30 years. Let us use our experience to help you.
---
Packing.
We train and certify our moving technicians to pack your home or office quickly and efficiently. Your possessions are safe in our hands. We use the best packing materials and safest shipping techniques to ensure that your possessions stay safe and sound. Plus, allowing us to pack can give you time to focus on other things, like finding the right home in the city of Chicago.
---
Shipping.
After the packing is done, we'll ship your possessions to the new site quickly and safely. We also unload and unpack everything you need to begin your new life in Chicago. We ensure fast, honest shipping times and prices with no hidden fees or unexpected delays.
---
Storage.
We offer secure, customized storage for our customers. You won't have to stress about finding a storage unit in Chicago—we have a variety of storage options so you can store anything from all of your home's furniture to a few boxes of important items. Our warehouses are climate controlled, secure, and affordable.
---
Fair and accurate quotes.
Our IOMI-Certified Moving Process ensures that we give you an honest quote for your home and office when you're moving to Chicago. We accurately estimate cost by calculating all of the logistics—including trucks, labor, and travel time—before giving you a quote.
---
Call Us Today
When you're moving to Chicago, IL, you need a moving company you can trust. Call us today at 847.593.7201 or fill out a form to get your free, IOMI-certified quote. We look forward to helping you move soon!