Commercial Movers Chicago
Chicago Office Movers
Moving your business, employees, merchandise, paperwork, furniture and more? Don't worry, Mid-West Moving & Storage can handle it all!
Since 1983, Mid-West Moving & Storage has been providing commercial and office moving services to and from Chicago, IL. We are fully licensed and experienced to move desks, manufacturing equipment, documents, furniture, and other unique items to your new location.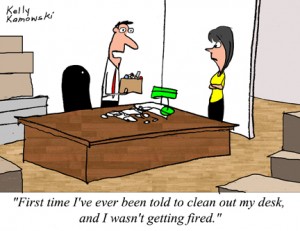 ---
Commercial Movers Chicago
We understand that most companies want to  while safeguarding their money, time, and company assets. When you choose to work with our office movers, you work with a team of experienced move planners and moving crews. In fact, our team can reduce your corporate relocation downtime between 50% and 75%. We also want offer you a worry-free plan as we move your business to your new location.
To better serve you, we work hard to provide the following during your commercial move:
A project manager will be assigned to oversee the performance of the commercial move – from the initial visit to signing off the last documents.
Protect your company's sensitive information (including customers' and employees' personal information, confidential documents, and other related paperwork).
Safeguard your assets (such as merchandise, electronics, and other equipment).
Efficient and safe delivery of your assets to the new location.
Secure your new and old buildings and prevent damage during the move.
Careful handling with packing, loading, unloading, and unloading.
---
Experienced Commercial Movers
We offer experienced insight to help make your corporate move as smooth as possible, such as:
Start the planning process early.
Familiarize yourself with our commercial moving staff. This step helps you keep your equipment, paperwork, employees, and building secure during the move.
Advise your employees of the move in advance. Talk to your staff about your expectations for them during this transition.
Utilize a moving checklist to make sure nothing gets left behind.
---
Chicago Office Movers
Whether you need corporate relocation services, assistance moving manufacturing, or trade show equipment, you can count on Mid-West Moving & Storage to provide a seamless transition while minimizing interruptions to business activities. You can also ask your commercial movers for additional moving tips to make your move easier.
Mid-West Moving & Storage is your trusted office and commercial mover in Chicago, IL and is a multilingual 8(a) strategic supplier for Federal Agencies in the continental United States (CONUS).  We are also MBE / DBE certified.
Contact Us
To schedule our office and corporate relocation services to or from Chicago, IL, call 847.593.7201 or fill out a contact form. You can also email any questions or concerns to info@midwestmoving.com.
---
Related Moving Articles and Services:
What to Expect When Moving for Work
How to Protect Yourself Legally When Working with a Mover
How to Prepare for a Commercial Move
Elk Grove Office Movers
Schaumburg Office Movers
Aurora Office Movers