Last Updated on September 24, 2019 by Kari-Ann Ryan
Shifting to an upgraded facility suggests that business is booming. Whether expanding or downsizing, an office relocation is a both a momentous feat and a burdensome hassle. While moving to a larger or even smaller property is an occasion to look forward to, the event requires plenty of advanced preparation in order to be successful.
Here are 7 tips on how to prepare for a commercial move.
1. Plan ahead
Adequate planning is critical for a smooth transition to a new office space. Small businesses should expect to plan at least three months in advance. Large businesses can expect to begin preparations at least six months in advance. Major corporations can take years to fully settle in.
A relocation timeline helps to keep plans on schedule. Key dates to note on a business calendar include when the business' current lease expires and the set moving date. Ideally, the relocation date should avoid inclement winter weather.
2. Hire a commercial mover
The size of the move influences what type of commercial mover will be suitable for the job. Interview two to four moving companies before selecting the most qualified one. Consider that some office equipment, like copiers and electronics, may require that specialized vendors move them.
Move management consultants may be warranted for major company relocations. If the relocation would benefit from the services of a change manager professional, hold interview rounds of third-party partners well in advance of the move date. Change managers also help with post-move activities.
3. Assign moving coordinators
A practical move for upper management is to assign an individual to be responsible for coordinating the relocation. This person keeps the move on schedule and serves as a point of contact within the hierarchy of people facilitating the relocation.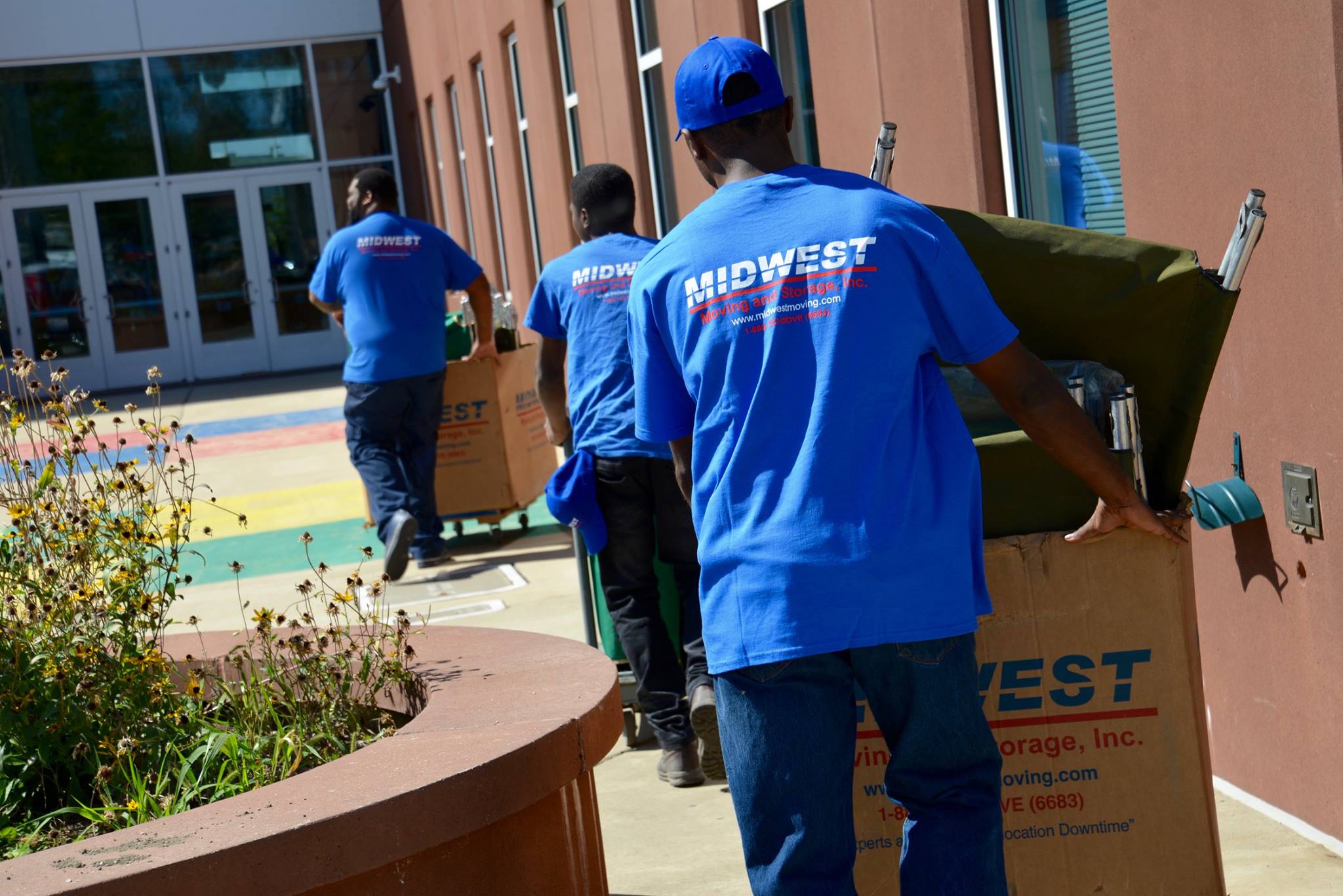 Large businesses may appoint move liaisons within each department. Each week, coordination meetings are held to ensure the preparations are on schedule and employees stay informed. Consult IT departments about establishing timelines to move the servers, desktop and other technology.
4. Prepare the new building
Visiting the new location gives business owners the opportunity to prepare well in advance of the move and ensure business hits the ground running as soon as the relocation is complete. Examine the walls and flooring to determine whether the services of painters, carpenters, or other contractors are needed.
Scoping out the new property offers business owners the chance to assess the future layout. Plan where employees' desks and office furniture can be optimally placed. The positioning of electrical outlets plays a key part in most office layouts. Plus, check the compatibility of special equipment in the new space.
5. Revise company communications
Update corporate letterhead, forms, and promotional print materials with the new address and phone number. Prominently feature the new contact information on the company's website to alert existing and future customers. Email signatures should also be adjusted to reflect the location of the new business space.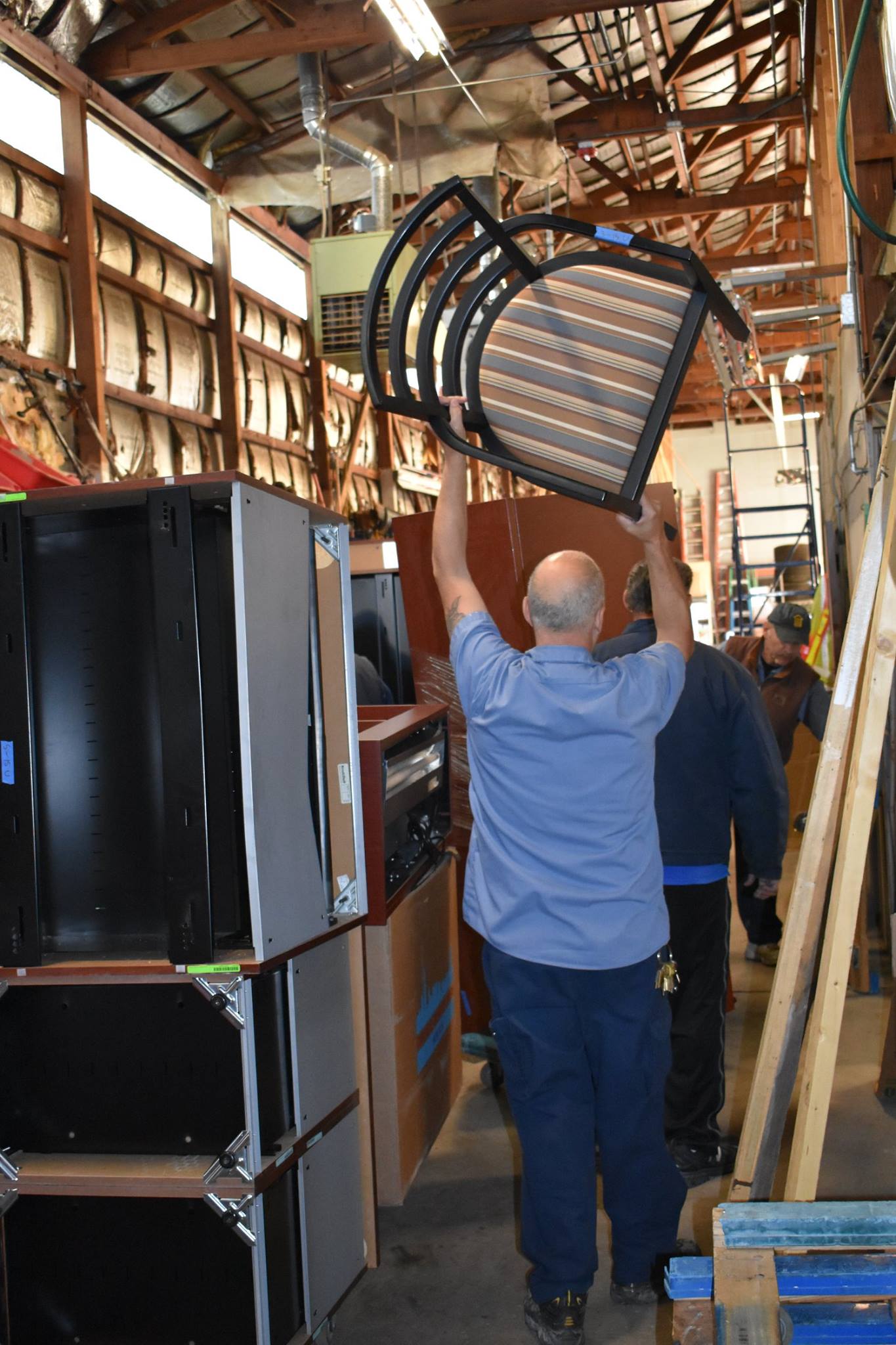 Inform supply vendors (including those for vending machines and coffee services), clients, the corporation's bank, the Secretary of State, and the IRS of the new company address. The company's insurance company should also be notified of the change in address.
6. Pare down
An office relocation event is the perfect time to sensibly declutter. Discard unnecessary shelving, broken file cabinets, worn chairs and the like. Shred outdated documents and recycle paperwork that is no longer necessary. Donate surplus office equipment to tax-deductible charities.
While assessing what office goods to bring to the new facility or to simply throw out, develop an inventory list. All the company's assets, items employees use, and furniture that will be relocated should be documented on a hard copy and retained by the business owner.
Some movers, like Mid-West Moving & Storage, offer office decommissioning services, that include moving furniture into and out of the building, removing and repairing building materials, and cleaning out the property.
7. Coordinate logistics
Service providers, such as utility, gas, and waste companies, should be notified of the move-in date. Employees will require functional phone lines and electricity once they arrive for work in the new building. Installation and disconnection of services will occur seamlessly with adequate notice.
If moving into a multi-story office building, reserve the service elevators for exclusive use. The new building management may also be consulted for access to emergency doors or loading docks. Notify surrounding businesses that parking lots and driveways may be temporarily blocked on moving day.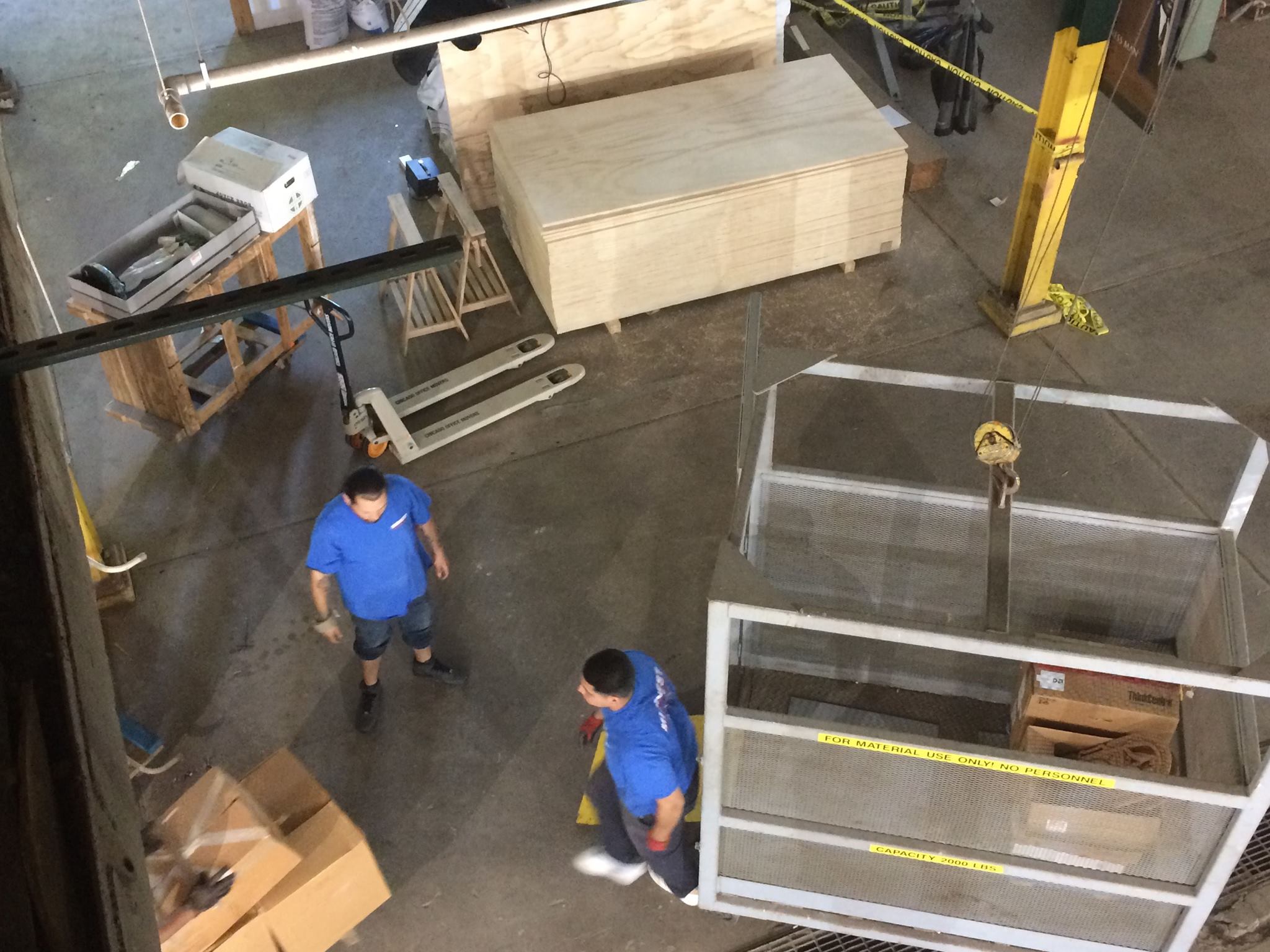 Security guards may be hired to keep a watchful eye on valuable company property, computers and classified paperwork. Moving into and out of an office means that building doors will be left ajar and company goods may be left unattended for brief periods of time.
Speaking of security, moving day is an opportune time to distribute entry keycards and security IDs to employees. Locks and access codes should be changed. Give security a list of all personnel who have authorized access to both the old and new buildings.
Work with a Trusted Moving Company
Company relocations require heavy planning, team efforts from company personnel and a reputable and experienced commercial mover. Mid-West Moving & Storage is one such qualified commercial mover with the experience of successfully shifting companies into and out of Chicago for decades.
With comprehensive business relocation services, Mid-West Moving & Storage is positioned to make your upcoming office move as stress-free as possible. An appointed project manager from our team oversees the entire move from start to finish and gives our customers the convenience of a central point of contact.
Efficient and Effective Moving Process
Mid-West Moving & Storage is a licensed office mover. Our moving crews are experienced in relocating all types of office property, including manufacturing equipment, furniture, and classified documents. Dedicated movers work to ensure all company assets are safeguarded during the move. Our processes include the implementation of careful packing and loading techniques that protect your office's most sensitive goods.
With versatile moving services that range from office relocation to shifting trade show equipment, Mid-West Moving & Storage maintains its rank as Chicagoland's trusted and reliable moving partner. Turn to Mid-West Moving & Storage when an office relocation into or out of the Windy City is on the horizon. Like our countless satisfied business customers, you will have made the best decision.
Contact Us
For a free estimate on your commercial or office move in the Chicago, IL area, contact Mid-West Moving & Storage at 847.593.7201 or fill out a contact form. We look forward to working with you!