International Moving Company in Chicago, IL
International moving can cause a lot of stress. With customs, shipping, and the coordination between the two locations, you might feel overwhelmed. You may wonder if your possessions will safely reach their location or if you'll meet the governmental regulations.
If you're nervous about your upcoming international move, turn to Mid-West Moving & Storage in Chicago, IL. Our international moving services will handle every aspect of your move so you can focus on more important things. We also partner with National Van Lines, Chicago's largest international mover. Together, we can minimize stress to ensure a smooth international relocation process, allowing you to focus on adjusting to your new lifestyle.
---
International Movers Chicago, IL
Chicago businesses and residents look to Mid-West Moving & Storage for competitive pricing as well as secure relocation overseas. Whether for your family, business, or just yourself, you can depend on our international moving professionals for quality services and assistance during the transition. Our flexibility with scheduling and catering to specific needs has also come in handy for last-minute surprises and unique requirements. That's why you can expect complete peace of mind on moving day.
At Mid-West Moving & Storage, we assign every international moving customer an individual relocation coordinator. Our experienced coordinators have an excellent understanding of international customs and other required paperwork. For smooth coordination between both places, they also have multi-lingual capabilities, keeping you updated every step of the way.
---
Coordinating Your International Move
Our relocation coordinators will also communicate with partners, using dynamic reporting tools and notifications to keep everyone updated of any changes with the moving information. This way if you have any conflicts or last-minute changes, simply notify your coordinator and we will make the changes accordingly to best accommodate your needs.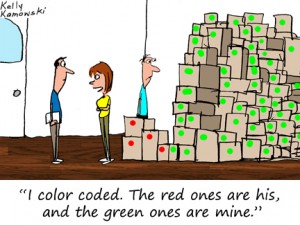 ---
International Moving Services
We have been in the moving and relocation industry since 1983, and we're dedicated to making your residential or commercial move as easy as possible. Along with offering international moving solutions, our friendly staff is always willing to discuss your concerns and ensure you're at ease with the relocation process.
Before your move, we'll discuss with you the most affordable options for your Chicago move and how to best transport your possessions. Our top priority is to ensure your items reach their destination safely and perfectly intact.
While we're committed to making your move easy, our service doesn't end at the front door. We'll also help you unpack and set up your belongings in your new home or business facility.
---
Free Estimate
If you're planning an international move, look no further than Mid-West Moving & Storage in Chicago, IL. Contact us at 847.593.7201 or fill out a contact form for your free estimate.
---
Related Moving Articles:
14 Tips for Moving Abroad
Self-Storage vs. Professional Mover's Storage
Moving Tips
Packing Guide
Moving Checklist