Specialty Moving Services in Chicago, IL
Do you need help moving larger, heavier, or awkwardly-shaped items? Or maybe you need help getting all of your items to the 20th floor of your new office in downtown Chicago? While there are few movers who do provide this service, it can be hard to find one that meets your budget.
But at Mid-West Moving & Storage, our move counselors will work with you to have all special items moved to your new location for you, wherever it may be. Everything including pianos, safes, lab equipment, and even cars, we can get them all there for you at a price that stays within your budget. We also are committed to providing the best services, allowing us to build our reputation as one of Chicago's leading movers.
---
Specialty Moving Services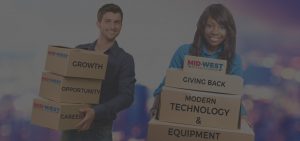 Mid-West Moving & Storage's specialized moving services can provide the solution in regards to precision timing and handling of high-value, fragile items. Our previous customers have also rated us as their best specialized mover after moving their antiques, FF & E, fine art, electronics, and antiques. With our Chicago movers, you can count on our equipment, facilities, and experience to safely handle and transport your valued items to your destination, be it down the street or to another country. Our inventory management system is also barcoded, allowing us to track national and international shipment from any location at any time.
We are a proud partner of National Van Lines, which allows us to work with over 150 agent locations throughout the United States. Finally, our specialty services can be tailored to your specific needs, providing you with everything you need for move day.
---
Our specialty moving services include all of the following:
---
Whether you are moving locally or long distance, you can count on Mid-West Moving & Storage to handle all aspects of the relocation process. Our movers have years of experience and are trained, uniformed, and background-checked to ensure that your items are in good hands.
---
Contact Us
For any of the specialty moving services listed above, simply call Mid-West Moving & Storage at 847.593.7201 or fill out a contact form for a free estimate.