Office Movers in Elk Grove Village, IL
Office Movers in Elk Grove Village, IL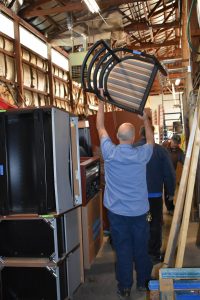 There are simply too many factors to count during an office or commercial move. All of your equipment, furniture, paperwork, and inventory will need to be moved from your current location while working with each of your employees to move their personal belongings. But this process can be simplified when working with a commercial mover like Mid-West Moving & Storage.
Mid-West Moving & Storage proudly offers commercial and office movers services in Elk Grove Village, IL and the surrounding areas. We have been a trusted name in the moving industry since 1983 and offer comprehensive services to handle all aspects of your move. Everything including desks, furniture, manufacturing equipment, documents, and even unique items, we can move it all.
---
Commercial Movers Elk Grove Village, IL
It's understandable to look for a Chicago mover that treats your equipment and inventory as its own. Working with a trusted mover can also make the process efficient while minimizing downtime and money during the moving process.  When working with Mid-West Moving & Storage, our movers and planners promise a 50% to 75% reduction in overall corporate downtime during the moving services. We also follow an established, perfected plan to ensure a smooth moving process.
Each of the following is included within our commercial moving services:
Careful handling of company assets, including sensitive documents, heavy furniture, fragile items, and merchandise.
Efficient packing, loading, unloading, and unpacking.
Each move is overseen by a project manager from start to end.
Protecting company private information (personal information of employees and customers as well as confidential paperwork).
Safe and efficient delivery of items to destination.
---
Elk Grove Village Office Movers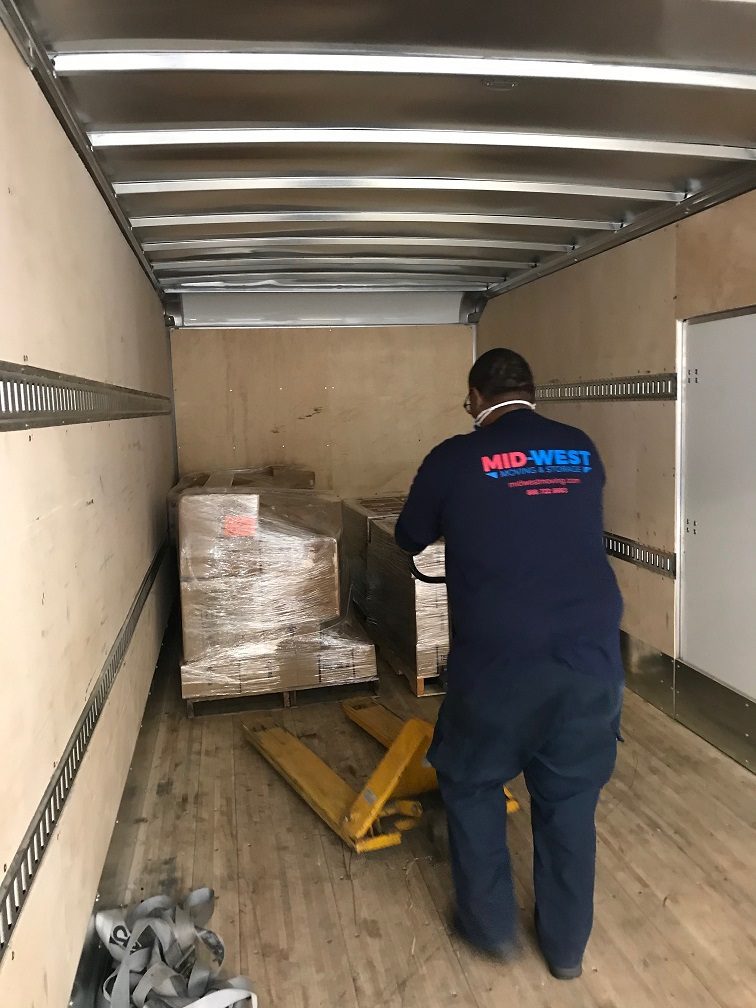 Our years of experience have provided us with thoughtful insight to help with your commercial move:
Start the move planning process as early as possible.
Inform your employees as soon as possible.
Create a detailed moving checklist to track your belongings.
Familiarize yourself with the moving staff to secure your equipment, building, paperwork, and employees.
Licensed Office Movers
Our professionals at Mid-West Moving & Storage offer a smooth move with little to no interruptions if companies need equipment for a trade show or moving manufacturing assistance. We are also available to provide moving tips for additional help with moves.
In addition to our movers being licensed, bonded and insured, uniformed, screened, trained, and experienced, Mid-West Moving & Storage is MBE/DBE certified and a multilingual 8(a) strategic supplier for Federal Agencies in the continental United States.
---
Free Estimate
Mid-West Moving & Storage is available at 847.893.7201 in Elk Grove Village, IL and the surrounding areas to provide commercial moving services. You can also email us at info@midwestmoving.com for questions or concerns.
---
Related Moving Services:
Commercial Movers Chicago, IL
Commercial Movers Schaumburg, IL
Commercial Movers Aurora, IL