Elk Grove Village Movers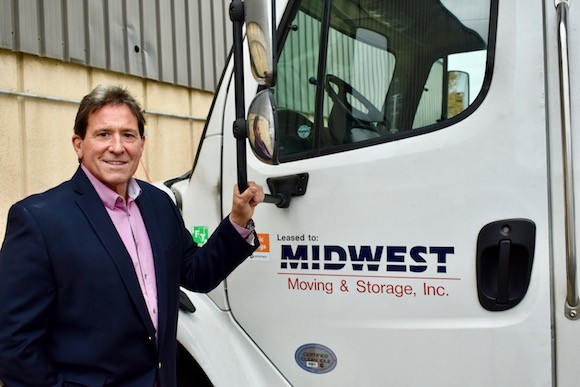 847.593.7201
Relocating your home or business is a hassle: you have to pack everything and find the fastest, most convenient way to ship it across town, or even across the country. If you have particularly large furniture or more delicate belongings, moving becomes even more difficult as you have to take care not to damage your belongings.
Fortunately, Mid-West Moving & Storage is ready to lend a helping hand. We offer the affordable, hassle-free long distance and local moving services to and from Elk Grove Village, IL and to its surrounding areas. Our trained staff has what it takes to move your precious cargo quickly and safely.
---
Moving Company in Elk Grove Village
Mid-West Moving & Storage has been a trusted mover in Elk Grove Village since 1983. We are IOMI-certified and are contracted with GSA. While we have a large enough staff to take care of your moving needs, we have never lost our small-town sincerity. We want to get to know you so we can provide the customer service you deserve.
When working with our Chicago movers, you can count on us to provide you with a full-service moving experience. From planning to setting up at your new location, we want you to focus on adjusting to your new home or place of business. Allow us to handle the stress of moving so you can relax on moving day.
---
Elk Grove Movers
The professionals Mid-West Moving & Storage are experts in local and long distance moving for homes, businesses, schools, and government organizations, which is why many Elk Grove Village residents turn to us for all their moving needs.
We provide the following services to make your move as smooth as possible:
A unique multi-step process to reduce moving downtime by 50-75%
Smart Move tape and packaging
Insurance and valuation
Insured, background-checked, trained, and licensed movers
Protective materials to prevent damage
Accurate quote price for materials and label
Movable self-storage container units
---
Contact Us for a Free Moving Quote
Allow Mid-West Moving & Storage to be your one-stop shop for all your moving and storage needs in Elk Grove Village, IL. All belongings will be handled carefully while are more than happy to guide you through the moving process. If you have any questions about our services, or if you need assistance moving, call us today or fill out a contact form.
We are available at 847.593.7201 to service residents, business, and government offices with local, long distance, and international moving services in the Elk Grove Village, IL area. Please give us a call or fill out a form for a free estimate!
---
Related Moving Articles and Services:
What to Expect When Moving for Work
Choosing Your Next Home: Buy or Build?
Professional Moving Company Melrose Park
Relocation Services Schaumburg
Moving Services Arlington Heights
Glenview Movers
Aurora Moving Services
Relocation Services Northbrook
Movers Elgin
Moving Services Naperville
Movers Winnetka
Movers Chicago
Skokie Moving Services
North Shore Moving Services