Moving Company in Glenview, IL
Moving shouldn't be frustrating or overwhelming—you should be excited. With new opportunities ahead, the effort of moving should never hold you back. Make the relocation process as stress-free as possible with Mid-West Moving & Storage's services in Glenview, IL today.
Our moving experts are IOMI-certified, licensed, background-checked, and uniformed to provide complete peace of mind. One of our Sales Managers will also be working with you throughout the process to plan accordingly and allow for a smooth transition.
---
Moving Company Glenview
Mid-West Moving & Storage proudly serves Glenview and other suburbs near Chicago. Our team makes use of professional resources in order to move large and heavy objects. We will also be able to disassemble, uninstall, and assemble any furniture, equipment, or machinery, minimizing interruptions during relocation.
Our moving services proudly cover the following industries:
Homes
Businesses
Government entities
Laboratories
Regardless of what you are moving, our professionals will work with you to relocate all of your items, furniture, and equipment. Whether you are moving locally, long-distance, or even international, you can count on our experts to get you there quickly. We can provide the packing, crating, or any other specialty services you need to safely move everything to your new location.  Our perfected process has also proven to prevent damage to fragile and high-value items while keeping the service efficient.
---
Glenview Movers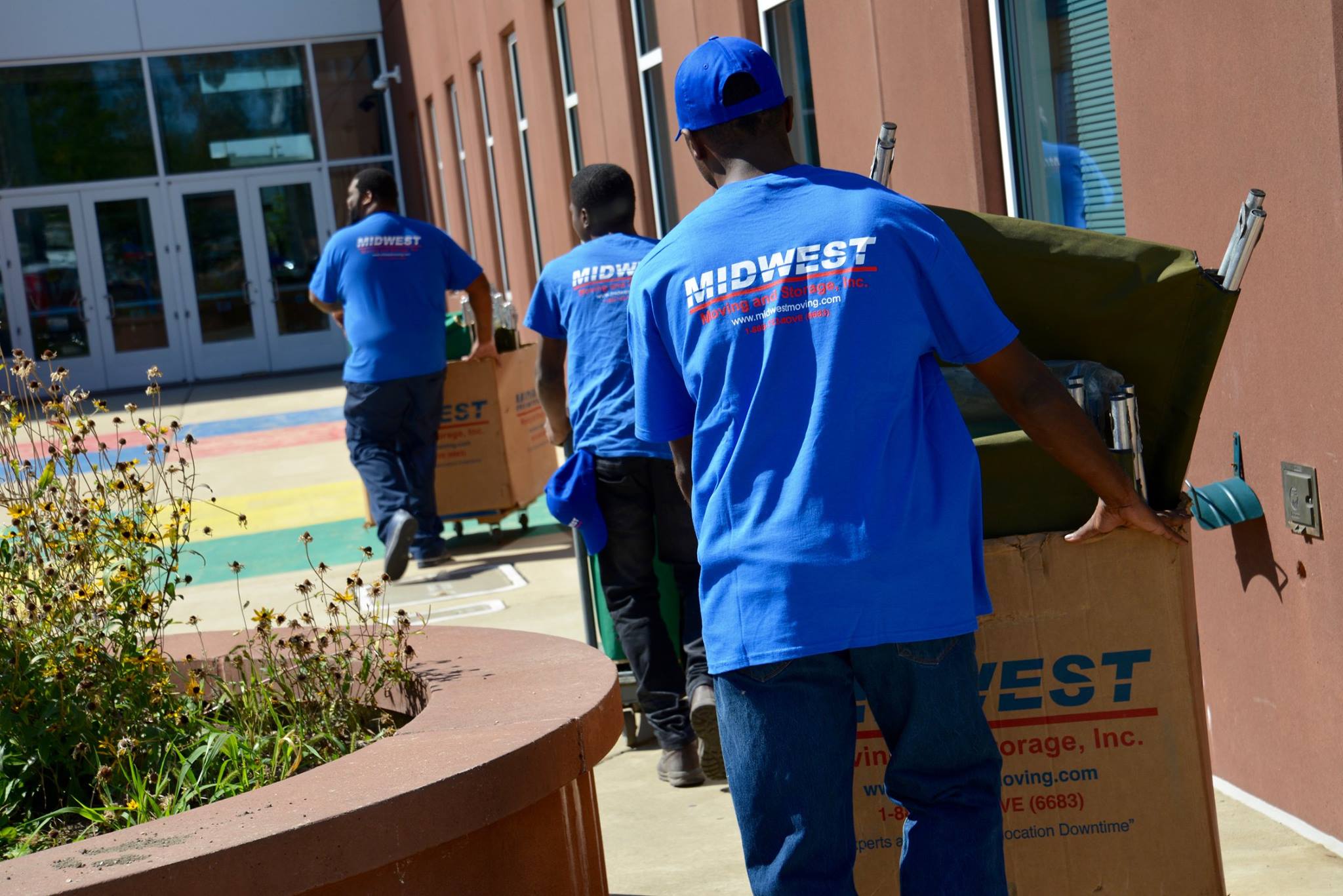 We won't just help you move to your next home. You can expect all of the following when working with our movers:
We're reliable and innovative, so you can trust us to carefully transport valuable and fragile belongings.
We use a unique, 7-step process that reduces downtime by half or more. It can even reduce packing and unpacking to one day.
We have been a trusted moving company in the Chicago area since 1983.
We have certification through IOMI® to move government and lab equipment. Only two movers nationwide have this certification.
We'll bring you peace of mind as we take care of the details for your move.
---
Free Estimate
Begin your move with confidence and excitement instead of stress. You don't have to deal with the move on your own. When you need help moving into, around, or out of Glenview, the experts at Mid-West Moving & Storage will gladly assist you.
Fill out our free quote form, or call us at 847.593.7201 to learn more or for a free estimate!
---
Related Moving Articles and Services:
10 Garage Packing Tips
How to Pack Wine Glasses for Moving
Relocation Services Chicago
Moving Company Winnetka
Moving Company Northbrook
Movers Schaumburg
Moving and Storage Naperville
Relocation Services Aurora
Elgin Movers
Movers Arlington Heights 
Schaumburg Moving Services
Moving Company Melrose Park
Movers Elk Grove Village
Moving Company Skokie, IL
Moving Company North Shore