Last Updated on February 21, 2020 by Kari-Ann Ryan
Even though the average American has approximately three times as much space as 50 years ago, we still don't seem to have enough room. Instead, we just fill our space with even more stuff, then send the rest of our possessions to a storage unit, which we then have to pay for.
If you're getting ready to move and want to pare down your possessions, you're making the right choice. Here's why and how you can declutter your home before your next move!
Why Should You Declutter When You Move?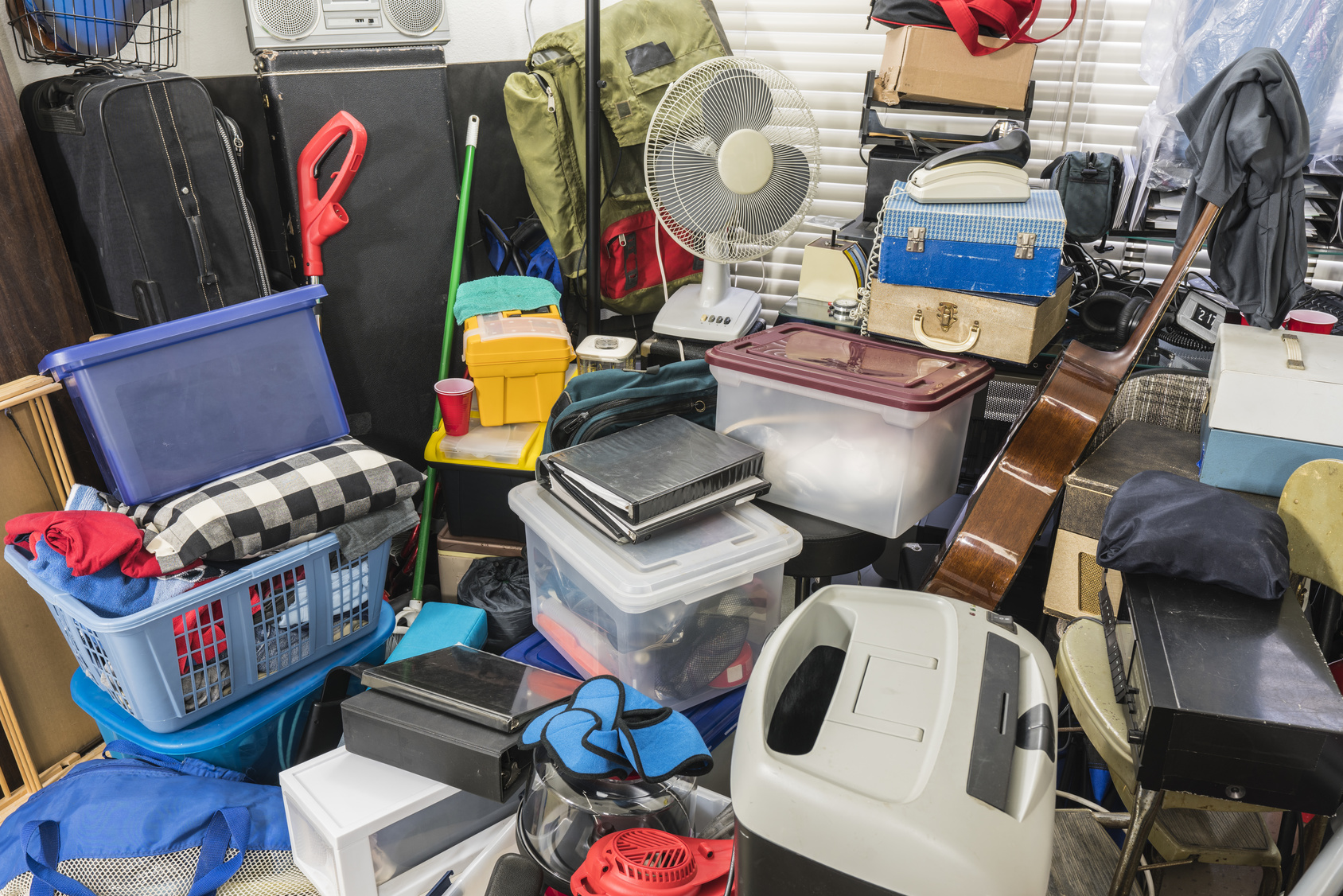 Moving is the perfect time to edit your possessions down to the essentials.
The Benefits of Decluttering Before Moving
When you live a more minimalist lifestyle of owning less, you'll enjoy the following benefits:
You'll spend less money on new or fixing your current stuff.
You'll have more room for the items you care about, and you'll be able to find the right items faster with less clutter.
You'll spend less time packing and unpacking all of your possessions.
You'll be less wasteful if you know exactly what you need. For example, you'll know you don't need to buy more toothpaste if you know where your stash is and exactly how much you already have in it. Buying less stuff will not only help your wallet, but also the environment.
You won't need as big of a house or apartment if you don't have as many possessions to store.
Many people find that they enjoy their possessions more when they only hold on to the items that bring them happiness. You'll find that your life is better overall without clutter.
When to Declutter
If you've been waiting for the right time to get started, this is it. When you move, you'll have to pack every single one of your possessions, move them, unpack them and find the right place in your new home for them. When you have more possessions, you spend more time and effort on the process.
Instead, plan on spending time decluttering before your move. If you schedule time for this task in advance, you'll be better off on moving day.
How to Declutter Before Moving Day
If you're not sure how to go about decluttering before moving, you'll need to decide on some criteria. Check out the following downsizing and decluttering tips:
Unused items. If you haven't worn a piece of clothing in over a year, you probably won't wear it again. Similarly, if you haven't used your DVD player in the last year, maybe it's time to admit that you've moved on.
Broken items. Even if you've been meaning to fix that lamp, if you haven't gotten around to it by now, you probably won't. Ditch items that have laid around your home broken—if you didn't mind them being broken, then they weren't essential.
Items that have duplicates. You probably don't need two copies of The Empire Strikes Back or four sets of measuring cups. Choose your favorite, and get rid of the duplicates.
Aspirational stuff. Many people have possessions that they want to use someday, but that day never comes. For example, maybe you have a collection of power tools, but you never actually spend time on projects. It's okay to let go of hobbies that you just weren't into after all.
Possessions you just don't love. Similarly to aspirational items, some people hang onto items that they feel like they should care about, but they don't. Even if someone gave you a very thoughtful gift, you shouldn't keep it unless you really like it. The person who gave it to you probably wouldn't want you feeling guilty over it anyway.
While decluttering may feel freeing, you may feel guilty about getting rid of other items that you have some emotional attachment to, like gifts or keepsakes. You're always welcome to choose to keep something if you really want it. But if the item doesn't make you happy or isn't useful, it's okay to be grateful you had it and let it go.
What Should You Do With Your Unwanted Stuff?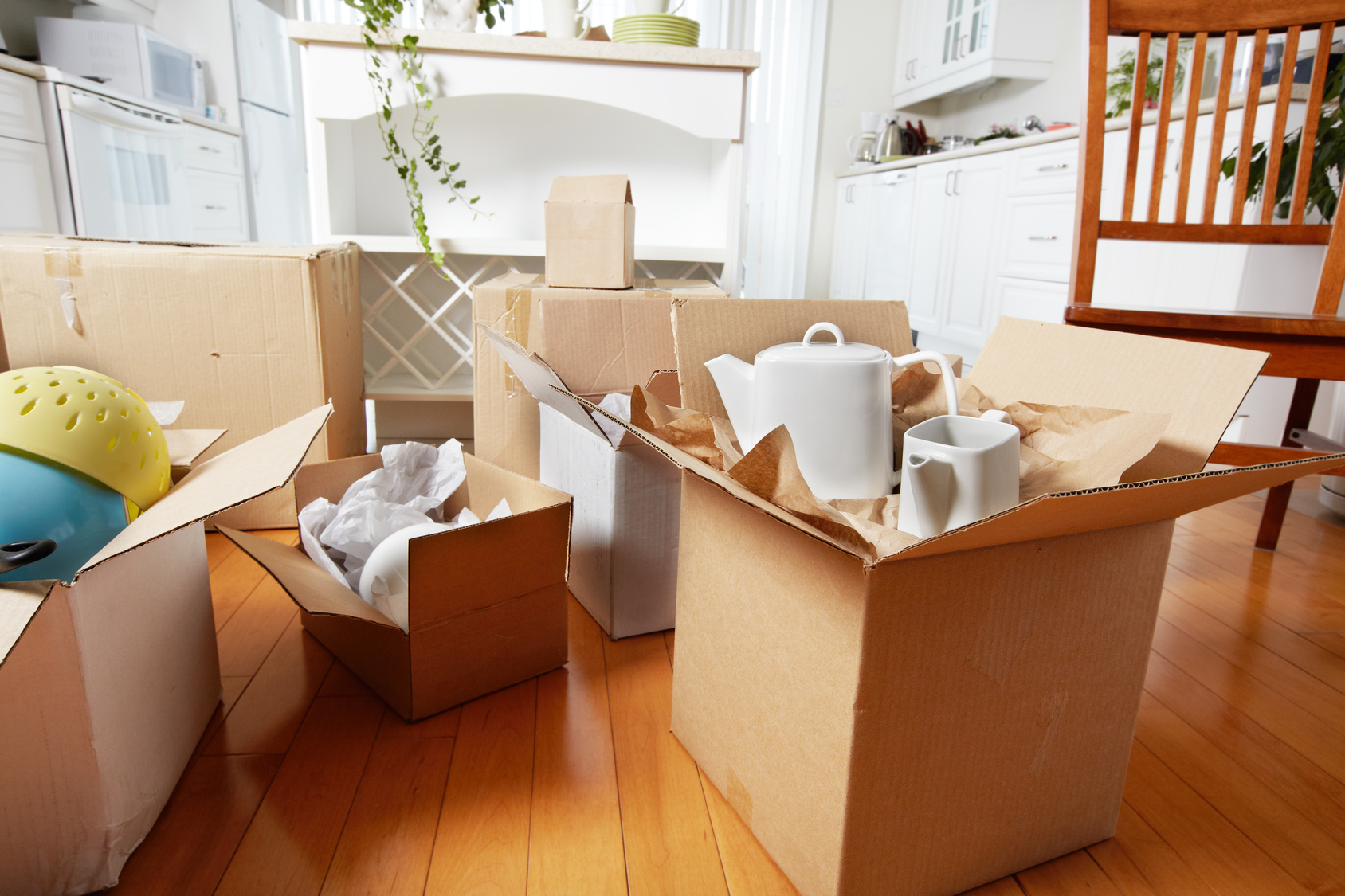 You generally have three options: throw it away, donate it or sell it. If the item no longer has any value, like a broken piece of equipment, then by all means recycle it (when possible) or put it in the trash.
However, when possible, donate or sell items that other people may find useful. You won't contribute to the landfill, and if you sell items, you may make enough cash to help pay for your move.
Get a Free Moving Quote
Once you've gone to the trouble of decluttering, you may want to let someone else handle the rest of your move. Contact Mid-West Moving & Storage at 847.593.7201 and we'll help you make your move with your edited list of possessions as smooth as possible so you can focus on more important matters.