Last Updated on June 24, 2020 by Kari-Ann Ryan
The pandemic has caused major changes in our lives that are now a new normal. If you didn't find sanitizing items and masks in most households and businesses before, you will now. At the peak of the pandemic, fear entered our minds and these items were in extremely high demand and limited quantity.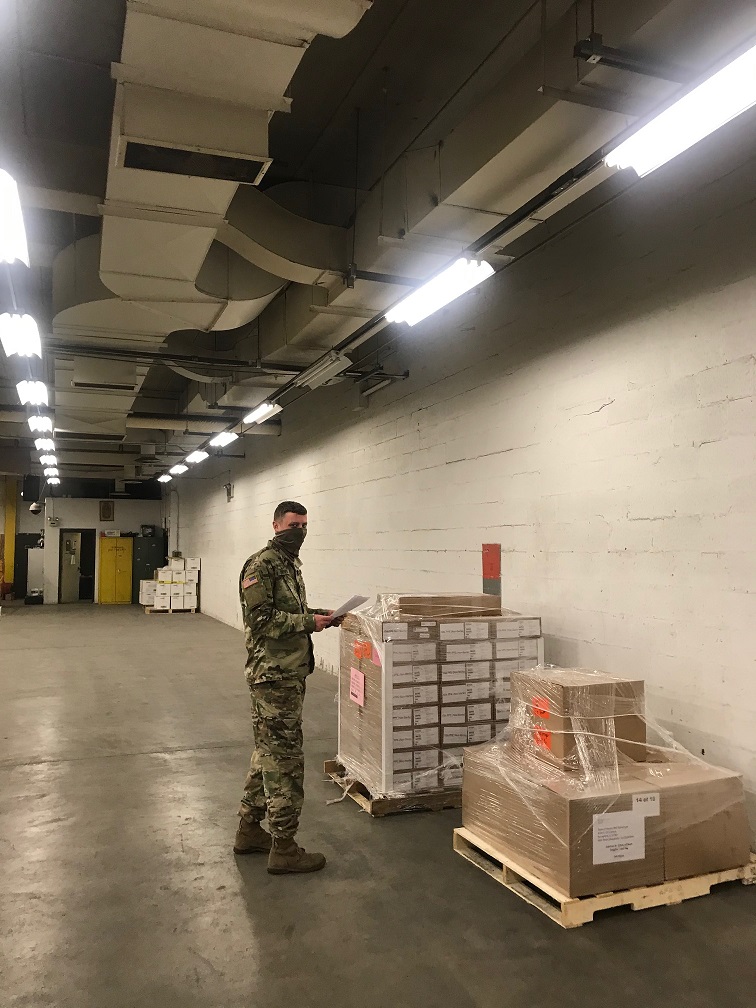 Therefore, Mid-West Moving & Storage has a commitment to provide personal protective equipment (PPE) for the State of Illinois. Here's how: We partnered up with IDHS and IEMA to deliver equipment to hospitals experiencing PPE shortages.
IDHS
IDHS (Illinois Department of Human Services) has created a Personal Protective Equipment (PPE) Needs Survey for anyone in need of supplies. Any organization in need of PPE or Preventative/Sanitizing Items can fill out the survey.
| | |
| --- | --- |
| PPE includes: | Preventative/Sanitizing Items include: |
| N-95 Masks | Touch-free Thermometer |
| Surgical Masks | Hair Covering |
| Gowns | Shoe Covering |
| Face Shields | Hand Sanitizer |
| Goggles | Disinfectant Wipes |
| Medical Gloves – size S | Ziploc Bags Quart |
| Medical Gloves – size M | Paper Bags |
| Medical Gloves – size L | |
| Medical Gloves – size XL | |
IEMA
IEMA (Illinois Emergency Management Agency) addressed the shortages in PPE and encouraged hospitals, clinics, and nursing homes to participate in the FREE PPE Decontamination System. This process is authorized by The U.S. Food and Drug Administration (FDA) for decontaminating and reusing N95 respirators for healthcare personnel. No fee is required, because it is fully funded by The U.S. Department of Health and Human Services (HHS).
Hospitals and healthcare facilities can enroll at www.battelle.org/decon.

Hospitals
Hospitals throughout the US and the rest of the world have experienced a number of challenges. In a survey research released by the U.S. Department and Human Services (HHS), these challenges were mainly caring for patients and keeping staff safe. Part of the challenge were the shortages in testing supplies and PPE, long waits for test results, and expanding institutional capacity. We recognized these challenges and looked at where we could help to lower the pain and hardships.
So, we came up with a plan. We circled around Dekalb and Rockford, Illinois to supply PPE for mental health and developmental centers. In addition to moving personal belongings and furniture, Mid-West Moving & Storage was dedicated in delivering two to three truckloads of PPE to hospitals a day. We feel it is our duty to positively contribute towards the challenges that hospitals are facing and try to lower some of the stress.
Get a Free Moving Estimate
Give us a call at (847) 593-7201 to learn more about our moving services and/or get a free estimate on your next move.