Last Updated on August 19, 2020 by Kari-Ann Ryan
If you're moving soon, you worry about how you'll get everything done in time. But you also worry about how you'll adjust to a new place where you know no one.
In this day and age where people frequently move in and out, you can't assume your neighbors will come to you. Being proactive in meeting your neighbors can help you make new friends and quickly adjust to your new community.
1. Introduce Yourself
The easiest way to meet new neighbors is simply to walk up to them and introduce yourself. You could say something like, "Hi, I'm Mary. I just moved in next door. How long have you lived in the neighborhood?" Hopefully, your new neighbor will be happy to strike up a conversation with you.
This opportunity might be a good chance to ask your neighbor for information about the community, such as where to shop. You will get your questions answered and your neighbor will feel needed and appreciated. Remember your neighbors' names so you can greet them the next time you meet.
2. Be Out and About
If you don't want to actually knock on people's doors to introduce yourself, you'll have to catch your neighbors while you're both outside. But how can you bump into them if you're always at work or inside your house?
Make a point to do something outdoors every day, whether it's jogging, doing yard work, washing your car, or simply sitting on your porch. These activities put you in a better position to see who is in your neighborhood and greet neighbors as they pass by.
Walking the dog or taking your child on a walk is a great way to meet other dog owners or parents in the community. Talking about each other's dogs or children is an instant conversation starter.
3. Offer to Help
An easy way to develop rapport with your neighbors is to serve them. If you see a new neighbor moving in, offer to help them bring in boxes. If you see someone struggling with dozens of grocery bags, volunteer to carry some in. If your neighbor refuses the help, at least you'll have the opportunity to introduce yourself and make a new friend.
4. Hold a Housewarming Party
The housewarming tradition has been around for many years. Traditionally, guests would bring firewood as gifts to literally warm the new house. Today, a housewarming party gives you a good reason to invite people from your community to your new home. You can develop friendships in a comfortable, intimate setting.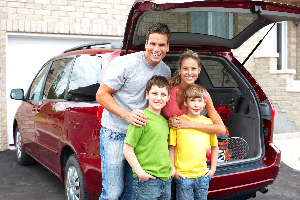 A housewarming party doesn't need to be complicated. Typically, you'll give a tour of your new home to your guests and they'll present you with gifts.
Make sure you provide adequate food and drinks for your guests. You might also want to plan a simple game or activity that breaks the ice and encourages guests to talk and mingle.
If your house isn't put together yet, you could also hold a party on your porch or deck. Barbecue food, play music, and let the kids play in the yard.
5. Visit Community Areas
If you don't see many of your neighbors out in their yard or driveway, try meeting them in other areas of the community. Perhaps they relax at the community park or pool or exercise at the local gym. Visit typical meeting spots and you'll likely make new friends there. You could also join a local club, group, sports team, or service organization.
6. Meet the Parents of Your Children's Friends
Children can often make neighborhood friends faster than adults can. Inviting your children's friends over to your house gives you the opportunity to meet their parents. If you have young children, you could even start a weekly play group where parents and children meet together to socialize and play. You could also meet other parents by volunteering at your children's schools.
7. Attend Neighborhood Events
Perhaps your neighborhood already has an established community with regular block parties and events. Attending these events is a good way to show your neighbors you want to be part of the community. You could even join your neighborhood association group.
8. Invite People Over
If you want to make lifelong friends, invite a neighborhood family over for dinner or go out for dessert. This invitation gives you the chance to get to know your neighbors one-on-one. With time, you'll have as many friends in your new neighborhood as you did in your previous one.
Contact Us
Use these tips to make your transition to a new area go a little more smoothly. Moving is stressful, so make sure you have adequate help for your move. At Mid-West Moving & Storage, we take care of all the tedious parts of moving so you can focus on adjusting to your new community.
Call us today at 847-593-7201 for a quote.