Food insecurity and hunger are realities in America. Hunger does not discriminate, affecting people of all ages, races, and genders. The population of Cook County, Illinois, is no exception. Mid-West Moving & Storage is working hard to upturn this reality and support residents throughout the holiday season.
Hunger and food insecurity impact the lives of countless people in the various regions of Cook County. In almost every neighborhood in Chicago, someone does not have enough to eat. Even one person without adequate food supplies is one too many.
What is food insecurity and hunger?
Food insecurity and hunger are two different beasts. The former occurs when a family or individual lacks access to nutritious food. Food insecurity may be caused by a job loss, health problems, lack of transportation or another temporary setback. Usually, food insecurity is a short-term problem.
On the other hand, hunger may be defined as a physiological condition caused when an individual feels he does not have enough to eat. People who experience food insecurity go to great lengths to avoid the uncomfortable and sometimes painful pangs of hunger.
Who experiences food insecurity?
Anyone can experience hunger or food insecurity. In Cook County, children, the elderly, those with disabilities, veterans and the working-class poor are vulnerable to both. In fact, studies report that one in seven Cook County residents will undergo food insecurity in 2020.
Families and individual in need of a constant source of food turn to local organizations for help. Many people may need help just once, others for a few months and some on a regular basis. Among these residents are those who may not qualify for federally assisted nutrition programs.
The COVID-19 pandemic has unleashed a new set of problems for those who have never before experienced food insecurity. Feeding America reports that 54 million people will undergo food insecurity this year as a result of the wide-ranging consequences of the coronavirus pandemic.
Low-income families and hourly workers are the hardest hit among struggling populations. Due to the COVID-19 health crisis, financial burdens increase, lost wages lead to disruptions in income or a combination of both occurs. These people experience food insecurity for the first time.
How is Mid-West Moving & Storage fighting hunger?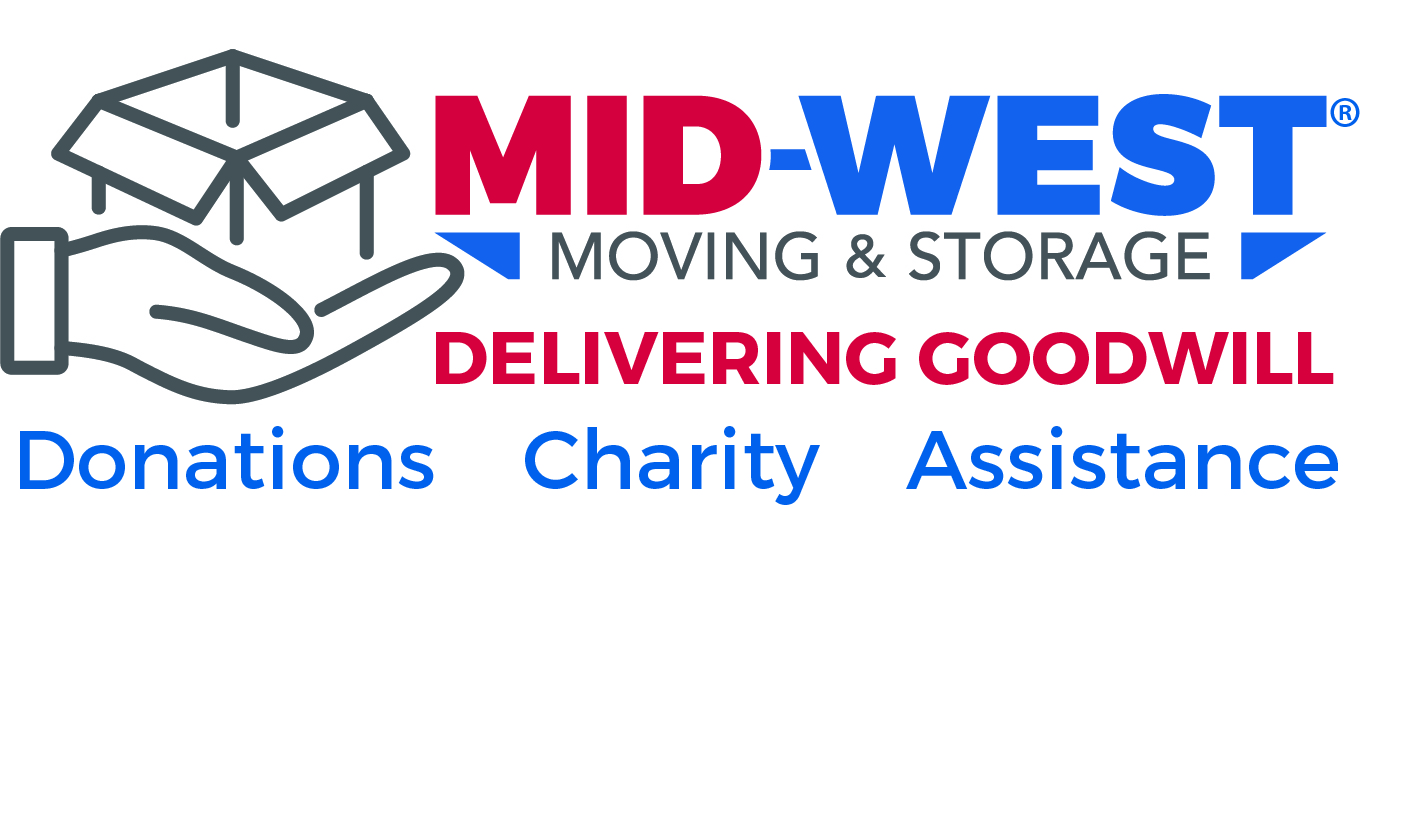 Given that food insecurity and hunger hit so close to home, Mid-West Moving & Storage has partnered with the Elk Grove Presbyterian Church Food Pantry in efforts to reduce or eliminate the issues plaguing our local communities. Together, we aim to fight hunger.
The Elk Grove Presbyterian Church Food Pantry is both housed and managed by the church and is committed to serving Elk Grove residents experiencing financial difficulty. Whether it be the elderly, single parent families, two-parent families, temporarily or permanently disabled individuals referred by the Elk Grove Community Service Office, they are ready to help.
Local moving companies, like Mid-West Moving & Storage, are in a key position to ask customers to donate food products when they move. Donations not only feed those in need, but they prevent rampant food waste. Engaging with the community leads to positive outcomes for everyone.
What is the Fill-a-Truck virtual food drive?
This year, like last year, Mid-West Moving & Storage is participating in Elk Grove Presbyterian Church Food Pantry's virtual food drive. Those wishing to donate are asked to send financial support in the form of checks or gift cards for Walmart, Aldi or Jewel.
Due to ongoing efforts to reduce exposure to the coronavirus and keep people safe, the event is virtual this year. However, people preferring to make food donations are requested to drop off their items at the Mid-West Moving & Storage Elk Grove location or mail them to our address: 1255 Tonne Rd, Elk Grove Village, IL 60007.
When considering making a financial donation, remember the average meal cost in our county is $3.03, according to Feeding America. This sum is determined by calculating the average weekly dollar amount food-secure people spend, divided by 21 (three meals a day multiplied by seven days a week).
Foods to Donate
Nonperishable items that are most desired include food staples, like sugar and flour. Condiments, such as ketchup, mayonnaise and mustard are accepted. Most wanted items also include oatmeal, jelly, peanut butter, pasta and macaroni and cheese. Cleaning and paper products are needed.
Canned items have a long shelf-life, which makes them some of our most wanted food products. Canned foods also retain their nutritional value, which helps nourish our residents with vitamins and minerals. Canned food items we seek include various meats, fruits, tuna, vegetables and Spaghettios.
Upon choosing canned goods to donate, avoid cans with dents, bulges or leaks. Damage to the cans can allow air to seep inside and germs to grow. Although botulism is rare in commercially packaged canned items, take care to inspect the cans prior to donating them.
Giving Back to the Community
Mid-West Moving & Storage will continue to collect monetary gifts and physical food items through December 11, 2020. All donations support the Elk Grove Presbyterian Church Food Pantry, courtesy of our company. Any and all levels of support are welcome.
Though our community outreach is virtual this year due to the pandemic, it is just as or more important than ever to contribute what you can. The current health crisis has put an additional financial strain on a disproportionate number of Cook County residents, and our company aims to help.
Professional Moving Help
If you are planning an upcoming move in or around Chicagoland, first consider donating your excess food products to our Fill-a-Truck virtual food drive. Then schedule your move with a professional mover, like us. Mid-West Moving & Storage will securely move your possessions to its new destination.
During this unprecedented time, Mid-West Moving & Storage takes safety measures to protect our customers and crews from exposure to the coronavirus. We clean and disinfect our trucks daily, practice social distancing, wear masks and gloves, and restrict sick employees from working.
Mid-West Moving & Storage crews are licensed, bonded and background-checked to ensure peace of mind during the move.
Get a Free Estimate
Whether you are moving to or from a house, condo, dorm, apartment or retirement home, consult the Windy City's most trusted commercial and residential mover, Mid-West Moving & Storage at 847-593-7201 or fill out a contact form for a free estimate.