Last Updated on May 13, 2021 by Kari-Ann Ryan
Moving houses can be a daunting process filled with decisions, like what to toss and what to pack. When it comes time to pack for the move, homeowners may wonder whether it is better to use boxes or totes. Here's the rundown for the pros and cons of each.
Using plastic totes and crates
First off, it's important to define a tote. Plastic totes are manufactured with polypropylene and polyethylene materials. The totes are often designed for long-term storage. Most plastic totes are built with a detachable lid; however, some totes do not come with one.
Plastic totes may be purchased at home décor shops, office supply stores or local hardware stores. Moving companies are also known to rent out plastic totes to individuals on the move. Totes are manufactured in a wide range of shapes, colors and sizes.
Prices for plastic totes are on the high side, especially in comparison to cardboard boxes. An 18-gallon storage tote from a retail store can cost about $5. Stack and pull totes with a 54-quart capacity and a latch lid will average $12 each when purchased from office supply stores.
Using boxes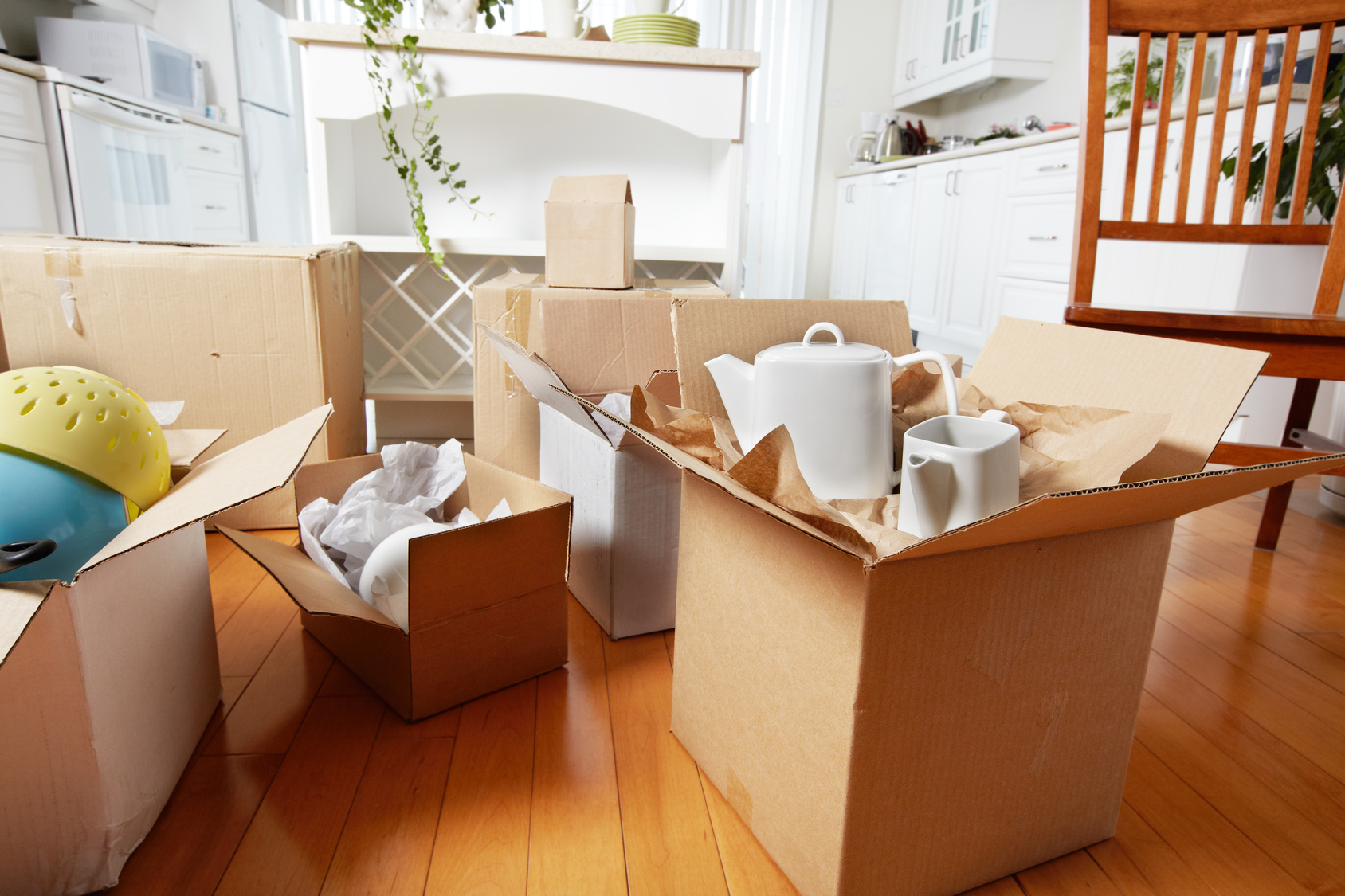 Cardboard boxes are a familiar sight. They temporarily house new merchandise purchased at the store or online. Cardboard boxes are considered semi-permanent receptacles that are made for a variety of uses, including briefly storing items and packing goods for shipment.
Storage facilities, moving companies and home improvement stores sell cardboard boxes for moving and storage purposes. The boxes come in a range of sizes, such as small, medium and large. For thrifty homeowners, unwanted cardboard boxes may be obtained for free from websites, like Craigslist.
Boxes are significantly more budget-friendly than plastic totes. A bundle of 25 cardboard boxes with 12 x 12 x 12 measurements costs on average $20. Extremely large corrugated boxes with measurements of 27 x 27 x 27 may be purchased online for $32 for a pack of five.
Pros of Using Totes and Crates
Plastic totes and crates come ready to use. Tape and assembly are not required to start packing items into plastic totes. Most plastic totes are translucent, which means homeowners do not have to label them with the contents; a visual examination is all that is necessary to quickly identify what is inside.
Water and other physical damage to the totes are unlikely, since plastic totes are water-resistant. Premium plastic totes come with lids that have a watertight seal when closed. Homeowners who are shifting delicate electronics and fragile valuables might consider packing them in water-resistant plastic totes to protect them during transit.
Plastic totes are durable. The plastic with which the totes are manufactured is thicker and harder than cardboard boxes. Unpacking the totes is easy and neat, since the homeowner does not need to fiddle with a sharp instrument to break open the tape normally used to seal cardboard boxes.
Pros of Using Boxes
Cardboard boxes are cheap and readily available. As mentioned, homeowners might snag a few cardboard boxes for free. Being thinner than plastic totes, cardboard boxes are collapsible and can be stored in the home's storage areas when not in use.
When stacked in storage, cardboard boxes will not slip and slide, unlike plastic boxes with smooth surfaces. Plus, cardboard boxes, being recyclable and biodegradable, are environmentally friendly. After use, ink-free boxes can be thrown into the compost (ink printing can be harmful to the environment).
Cons of Using Totes and Crates
Plastic totes or crates, as previously illustrated, cost significantly more than cardboard boxes. A homeowner who prefers to utilize totes might buy 15 to 20 receptacles to meet his needs, which can add up to a hefty expense for which most individuals will not have budgeted.
Due to the varying sizes and shapes of plastic totes, they do not stack well on the moving truck. Plus, because of their slippery surface, totes will slip and slide with every jolt. Plastic totes take up more space than their cardboard box counterparts. During transit, plastic totes can crack.
Cons of Using Boxes
Cardboard is not waterproof. Without being water-resistant, boxes can allow moisture to penetrate, which can destroy the goods inside. Insects, too, can more easily enter cardboard boxes than totes. Being flimsy, cardboard boxes are prone to being crushed, which can damage the belongings inside.
Homeowners who are relocating also have to obtain new boxes, which are sturdier and more reliable than old, previously used boxes. In comparison, plastic totes have a long lifespan and may be reused multiple times, saving the homeowner time and money when preparing to move.
Deciding between boxes or totes when moving comes down to budget, time frame for intended use and the conditions of the final storage area where the receptacles will be stored. Many individuals utilize a combination of both boxes and totes in their moving plan.
Work with a Moving Company
Fragile goods may be wrapped and packed into sturdy plastic totes, while lightweight materials, like towels or pillows, can find a safe home inside the cardboard packing boxes. Whether you ultimately choose totes, boxes or a combination, consider Mid-West Moving & Storage for your move.
As a professional mover, Mid-West Moving & Storage provides quality packing services and crating services that homeowners in the area have come to rely upon. Our packing specialists know which types of boxes and packing materials best protect your goods. We skillfully pack antiques and fragile valuables, too.
Mid-West Moving & Storage crews not only pack but label your boxes so that unpacking is completed quickly and efficiently at the destination. If you need partial packing or full packing, we will tailor a packing plan. Expect professional handling, organization and labeling of all boxes.
With a team of licensed, bonded and insured packing professionals, Mid-West Moving & Storage will help you move seamlessly to your new home. We also offer storage services.
Get a Free Estimate
For comprehensive packing and moving services in or around Chicago, give us a call at (847) 593-7201. We proudly serve Chicagoland residents.