Last Updated on June 8, 2022 by Kari-Ann Ryan
The grass can be greener on the other side. When a residential move is planned, it is often prompted by the desire for better pastures, whether it's a new job or being closer to family. While looking for a new area to move into, these top considerations can be eye-opening.
In the US, individuals move on average 11.7 times in their lifetimes. Nearly 50 percent of relocating individuals move within the same city, 35 percent move within the same state and 20 percent to a new state. US Census Bureau statistics reveal that 27.1 million Americans moved in 2021.
Eyeing greener pastures may be triggered by a range of everyday factors. Primary reasons Americans move include marriage or other family reasons (at 34 percent), career opportunities (at 26 percent), economic reasons (at 20 percent) and lifestyle preferences (also at 20 percent).
Secondary reasons for moving to a new area are just as compelling. While nearly 39 percent move due to political reasons, others seek the financial benefits of reduced taxes, lower living costs, cultural opportunities, and, of course, better weather conditions.
The primary and secondary reasons for moving will ideally influence an individual who is looking for a new area in which to live. Some factors are critical, like work opportunities, while others are less important, such as food choices. However, where a person lives significantly impacts quality of life.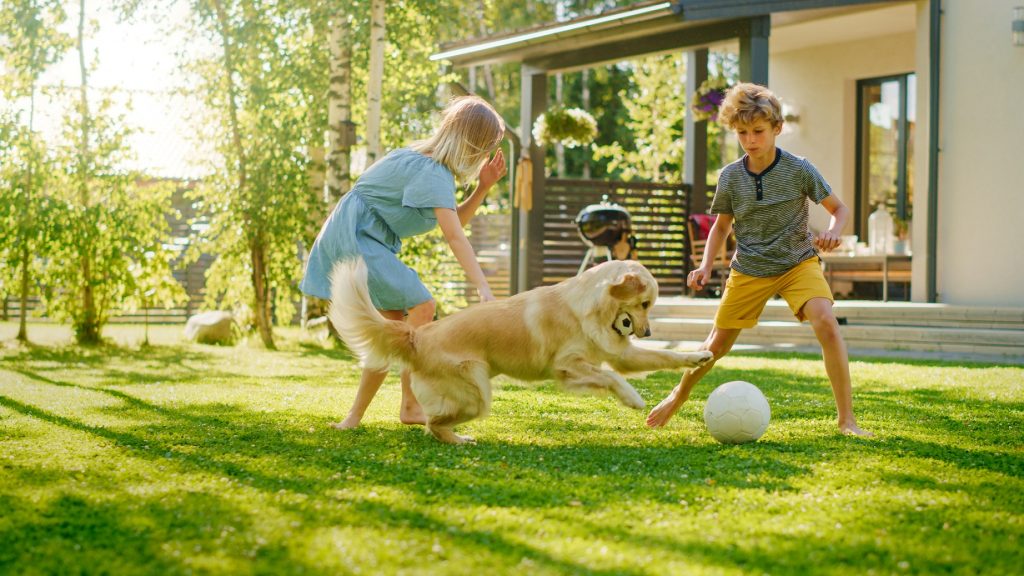 1. Affordability
One of the top considerations is cost of living. The new area should allow an individual to live comfortably within his means. While the sale price of the home is paramount, so are the ongoing costs of utilities, property taxes, and local costs, such as gas, groceries, and amenities.
The cost of healthcare and the amount of taxes vary dramatically from one geographic region to another. Schools, too, contribute to the cost of living; so, young families may want to identify possible destinations where educational needs can be affordably met.
2. Town Size
Small town life appeals to folks who enjoy familiarity and long chitchats at the post office. Large cities offer numerous opportunities for those who value diverse entertainment venues. Small and large areas offer distinct pros and cons, depending on the individual, making it important to weigh both.
3. Career Opportunities
Individuals exploring new career opportunities should consider looking for an area with an abundance of jobs in their respective fields. San Jose, California, for instance, is where over 6,600 tech companies operate; technology professionals are likely to find lucrative positions in Silicon Valley.
4. Crime Rates and Safety
An investment banker may be prompted to consider a large metropolitan area, like New York City. While researching the neighborhood, also look into the local crime statistics. Municipal and state resources can be scoured for precinct-level crime reports, which indicate crime rates and trends.
5. Proximity to Family and Friends
Valuing time spent with loved ones can compel an individual to pick up and move closer to family. Driving across state lines for birthdays, holidays, and other special events may be financially unfeasible and time-consuming. However, simply driving across town is a more attractive bargain for many.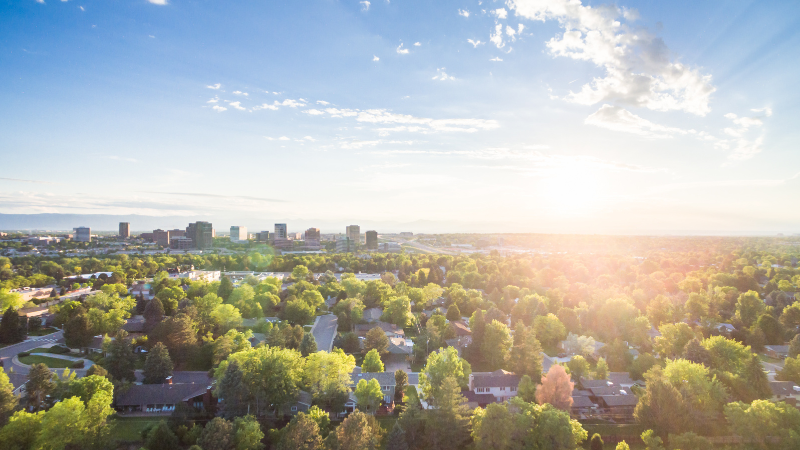 6. Weather
Seasonal weather patterns vary drastically from coast to coast. Midwest winters are harsh, but some individuals don't mind Old Man Winter. In fact, winter sports are abundant in colder climates, so moving to one may be a priority for those seeking opportunities to ski or snowboard.
In contrast, warm destinations are preferred by plenty of sun-loving people. Commuting to work by bicycle in January is doable in sunny, warm locales. Locations near the beach are major attractions for sunbathers. Weather impacts not only recreation, but physical comfort, hobbies and mental health.
7. Culture and Entertainment
Wide open spaces attract those who revel in nature's bounty. While urbanites sneer at the start of deer hunting season, rural inhabitants eagerly anticipate it. Living an active outdoor lifestyle requires access to nature trails for hiking adventures. Consider lifestyle opportunities when looking for someplace new.
City dwellers enjoy the world-class museums, fine restaurants, and sports stadiums found in big cities. An in-between option exists: semi-rural exurban communities built on the fringes of metro areas. Offering affordable housing options, these communities are close enough for weekend trips to the city.
8. Healthcare
While good health is a blessing, access to medical care is second best when living with a chronic condition. If healthcare needs are pressing, consider moving to a location close to medical facilities offering specialized care. Or, look for an area where it's easy to live a healthy lifestyle.
Choose a Reliable Moving Company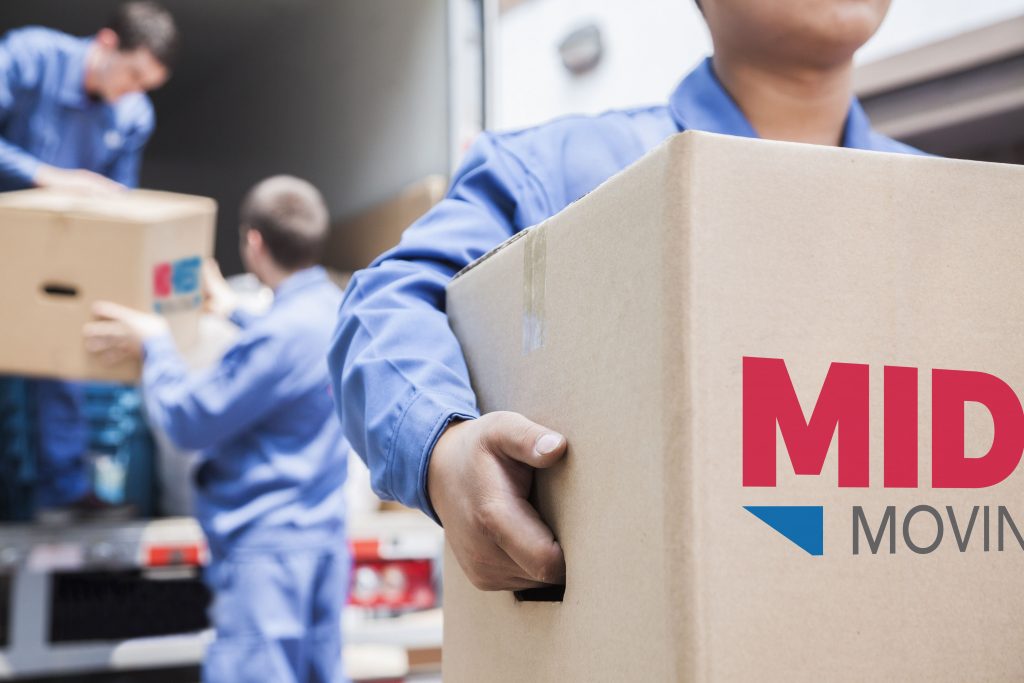 Each geographic location offers its own pluses and drawbacks. Living a high quality of life in a new area can be achieved by researching the neighborhood thoroughly before relocating. You'll also need the quality moving services from the long-distance movers at Mid-West Moving & Storage.
As one of Chicagoland's most trusted residential movers with decades of experience and countless satisfied customers, Mid-West Moving & Storage is positioned to deliver your valuable possessions on time and within budget. We are also recognized for our top-notch customer service.
Mid-West Moving & Storage offers comprehensive residential moving services. Our trained crews are available to pack and unpack—and packing services can often be done in under a day. While our crews work swiftly, we take care to prevent damage to your personal belongings.
Individuals who need short- or long-term storage have access to our safe and secure options. Regular communications between you and our moving teams will ensure you are kept up to date on every step of the move. Our moving specialists are available to answer any questions during the move.
When you are planning a residential move to or from Chicago, choose Mid-West Moving & Storage. We are the number one home mover for local residents, providing budget-friendly, customized relocation services and excellent customer service. Call us for the most stress-free moving experience possible.