Last Updated on October 20, 2022 by Kari-Ann Ryan
Have you ever lived in a place that was a bit cramped? One day, you started realizing that your house had too much stuff. Or the kitchen was too small for all of your party guests. Or maybe the commute was just too much to handle. Maybe the maintenance cost was higher than expected. There is always something about your home that you wish were different. But does this mean it's time to move?
The home you live in may not be the perfect living situation for everyone. Some people choose to upgrade from a small apartment to a two-bedroom or three-bedroom home that's more suitable for their growing families, while others find a smaller unit fits their needs better.
Here are some of the top signs that will let you know if it is time to move from your current home to another one.
You've outgrown your neighborhood and community
Maybe when you first moved into the area there was plenty going on but now it seems like things have slowed down and there isn't much left for you locally. Or maybe you've just outgrown the area and are ready for something new. For example, if you live in a quiet suburb and want to be close to the city center, maybe it would make sense to move. Or perhaps you want to live closer to your family members who live far away.
In either case, if this is what is motivating your decision then it makes sense for you to find somewhere else that will better suit your needs.
You have to spend too long commuting to work or school
Commuting is one of the biggest issues people face when they move, especially if they live far away from where they work or go to school. If you are tired of spending hours a day on the road, then moving closer may be a good idea. When you spend more than an hour each day driving to work, it can be stressful and expensive. Also, the price of gas has been climbing steadily over the past few years and continues to rise today.
If it is starting to impact the overall satisfaction of your life, it might be the sign to look for housing closer to your job. Or move to an area where public transit is more accessible.
Your house is too small or large for what you need
If you have too much space and are paying a lot in mortgage, taxes and insurance, it might make sense to downsize. On the other hand, if you don't have enough space for all your stuff, it may be time to move up.
Another reason why people want to move is if they want less clutter in their lives or if they just want peace and quiet in their homes so that they can relax easier and enjoy their free time more thoroughly with less distractions around them. This could be done by moving into a smaller house or apartment where there isn't as much going on around them all of the time. This can be especially important if they are single and living alone since they will not have anyone else around them who could possibly distract them from what they need
Your family situation changed
If you just got married or had a baby, you may want to find a bigger place to accommodate the new arrival. Before having children, most people don't consider the school district when choosing a place to live. But once they have children, they often consider moving to a new area where schools are better. If you live in an area where public schools aren't very good and you want better-quality education options for your kids, perhaps it's time to look elsewhere in town or even buy a second home somewhere else that offers better educational opportunities for them than their current school district does.
If you have elderly parents who live with you and they need more care than you can give them in your current home, it may be time to consider moving into a retirement community or assisted living facility where they can get the help they need.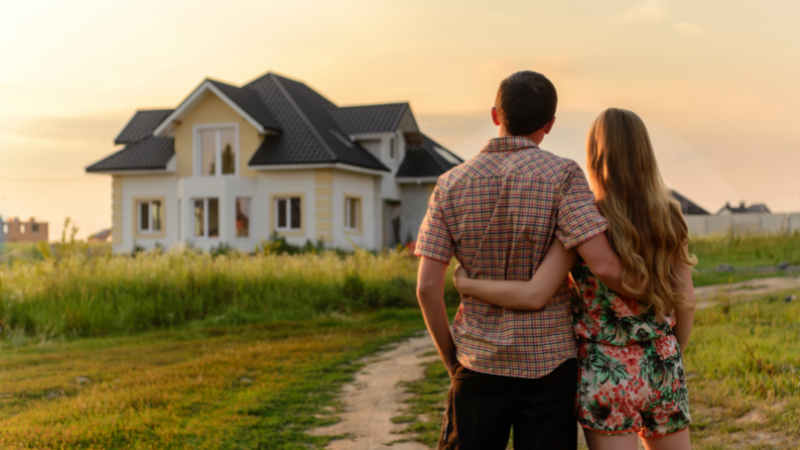 You need a home office but don't have the space
If you have been trying to create an office of any kind in your home and are running out of space — or if you have been working from home but have found yourself with nowhere to go — then this could be a sign that it is time to move on. With the advent of technology and modern conveniences, many people work from home now more than ever before. This means they need dedicated working space within their homes where they can work without interruption or distraction. Also, because many people spend lots of hours working, you want to make sure the workspace is comfortable enough for 8 hours of work time a day.
This is why many people are looking for homes that have room for an office or other place to work from home. If the space has been taken up by other things, then it might be time to look for a new home where you can set up a workspace without having to worry about losing another room in your house because of it.
Your home maintenance cost is too much
Owning a home is a big responsibility. Many homeowners have underestimated the time, effort, and cost of owning a house. Some homeowners consistently find themselves paying for unexpected repair or maintenance work on the house, and over time, it can be exhausting. There are many things that can break down over time and need regular upkeep by professionals. When these issues start arising more frequently than normal, it can become overwhelming to maintain the property without professional help.
If you find that all of your free time is spent maintaining the house and yard, it may be time to consider moving into something newer with less maintenance required.
Ready to Move?
If you're moving to a new area, Mid-West Moving & Storage can help with the quality moving services you need for short and long-distance moves.
As one of Chicagoland's most trusted residential moving companies with decades of experience, Mid-West Moving and Storage is positioned to deliver your valuable possessions on time and within budget. Customers recognize us for our top-notch customer service.
When you're moving from one home to another, Mid-West Moving & Storage offers comprehensive residential moving services. Our trained crews are available to pack and unpack your items for you—our packing services often take less than a day. While we work swiftly, we take care to prevent damage to your personal belongings.
When you plan to move locally, contact the trusted Chicago movers at Mid-West Moving & Storage at 847.593.7201. We proudly provide free estimates.