Let's face it: moving out is not easy. Anyone who has moved out or is moving out soon probably knows that feeling of being overwhelmed with everything that needs to be done. But before it's too late, start taking steps to ensure that you're truly prepared for the big day.
If this is your first time moving out, you'll be easily overwhelmed with all the numerous tasks that come with moving. It can be difficult to handle so many different responsibilities, especially if you have moved before. While the checklist below may not cover every task, it's a good start to help you better prepare for your move.
1. Obtain Moving Quotes
Obtain a handful of estimates from moving companies; three quotes are sufficient for comparison. Ensure the movers are licensed and insured. Determine which mover offers the necessary services and meets the moving budget. If self-moving, research costs for renting a moving van.
2. Create a Budget
Whether you're moving from a dorm or shared living situation, or you're relocating from another city or state, it is important to consider the cost of living before deciding on a place. A good way to start is to make a budget and fill in all the costs that you estimate you'll have to pay. Put personal finances in order by tracking both monthly income and expenses.
Examples of common expenses include groceries, car upkeep or public transportation, utility bills, phone, and rent. This will help you understand what kind of living situation you can afford. If you are making more money than before, upgrading could make sense. If you are making less, consider moving to a more affordable area.
3. Research Areas
Once the financial situation is clear, look for an affordable place to move. Stay within the expected monthly budget by avoiding fancy, upscale locations. On the other hand, if the rent in a given apartment complex is cheap, research the crime rate for that particular street.
Look for an apartment close to work, as well as places of interest, such as restaurants, coffee houses, shopping centers, and a gym. Research public transportation options, from buses to trains, that will make getting around town easier and without the added expense of a car.
4. Consider a Roommate
If eyeing an expensive home without the funds to cover the monthly rent, consider adding a roommate. The rent can be split when bringing a roommate on board, thereby reducing financial stresses. Roommates can be found by posting on social media or reaching out to friends.
5. Measure the Home
Once a suitable apartment is located and the rental agreement has been carefully examined and signed, the keys will be handed over. Measure the new apartment before moving in. Determine the size of doorways, rooms, and hallways to ensure all items will fit inside.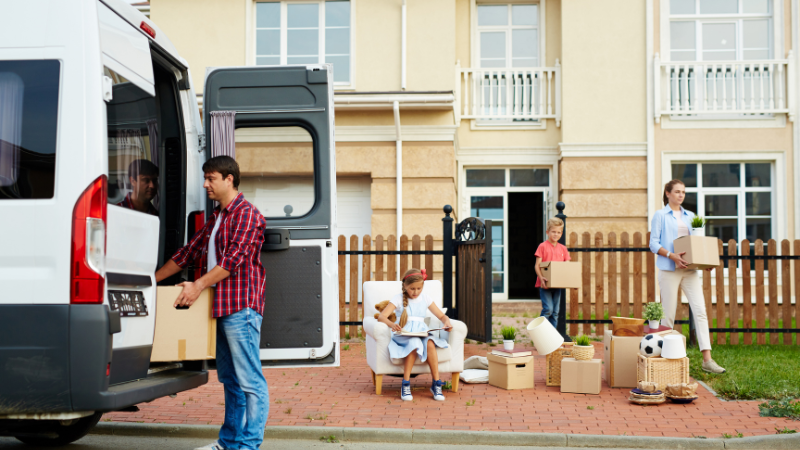 6. Clean the Apartment
Before moving into the rental, conduct a thorough cleaning. Sweep floors, vacuum carpets, and dust the apartment surfaces. Doing so before moving in is easier than attempting to clean while surrounded by a clutter of moving boxes after moving day.
7. Set up Utilities
Certain utilities must be set up before moving into the apartment. Electricity, water, and internet, for example, should be turned on prior to moving day. Other utilities may include trash collection, phone, and gas. Scheduling utilities beforehand is advised, as installations are rarely completed on schedule.
8. Buy Apartment Essentials
Unless renting a furnished apartment, a few daily essentials will be required. Bedding should be purchased; buy a mattress, bedsheets, a pillow and cover as well as a duvet. Curtains in the apartment keep in heat and add necessary privacy.
Purchase cleaning supplies, such as disinfectant sprays, toilet bowl cleaners, and cloths. A broom and mop will be handy if the apartment features wood floors. Buy a vacuum to lift dirt from the carpets, which can accumulate and leave the apartment unsanitary.
Include kitchen basics in the shopping list. Plates, glasses, utensils, and kitchen appliances facilitate meal preparation and consumption in the new home. Buy food, too, such as snacks, and beverages, like teas, coffees, and sodas. Fresh fruit and vegetables make for healthy eating.
Also buy a toolkit that comes with a hammer, nails, wrench, and screwdriver. Small tools come in handy when a picture frame needs hanging, wall décor must be put up or furniture in the apartment must be assembled. Don't forget to buy a plunger in case the toilet overflows.
9. Add a Houseplant
While pets are a major responsibility, houseplants are less so and give an individual a feel for how to take care of something other than oneself. A houseplant that requires minimal maintenance is a good start. Later, upgrade to a plant that requires more care.
10. Decorate
A change in living arrangement is a great chance to furnish it according to personal whims. Choose favorite colors to give the home an inviting feel. Find inspiration in magazines and social media platforms. While it's important to be creative, it's also wise to stay within budget.
11. Settle In
Once the movers have successfully relocated all possessions to the new place, leave an honest review on their website. Unpack all boxes, starting with those that contain the most-needed items first. If time is short or extra help is necessary, the moving crews can be hired to unpack instead.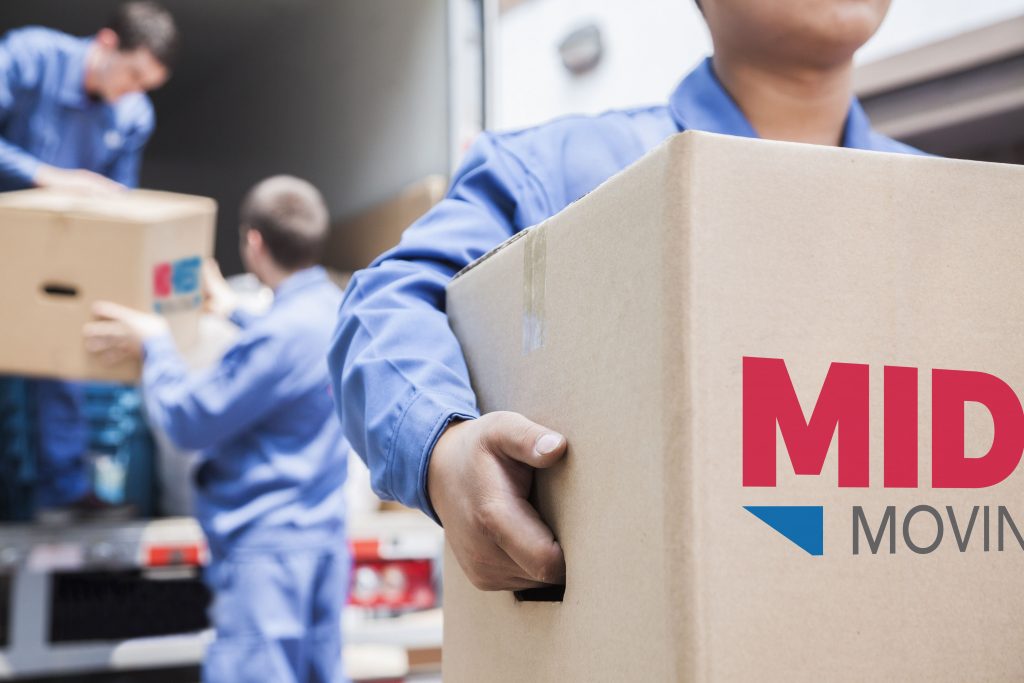 If you're moving within or to Chicago, trust the residential movers at Mid-West Moving & Storage, like so many area residents do. We provide exceptional customer service along with highly rated moving services. Your move will be as seamless as possible when you work with us.
Our moving crews are licensed, bonded, and background-checked to give customers extra peace of mind. We carefully handle all belongings and protect the home at the origin and destination with hardwood floor runners, railing covers, door jambs, and carpet shields.
Mid-West Moving & Storage crews are experienced in moves of every size. We've successfully moved individuals and families to and from dorms, apartments, houses, condos, and retirement homes. Convenient short- and long-term storage options are available, and we can pack or unpack.
When you choose Mid-West Moving & Storage, you will be assigned a move counselor who will create a detailed moving plan, which includes a layout for furniture and appliances, and keep you updated via phone or email about the progress of each phase of the move.
Especially when you are moving out for the first time, your moving budget will be limited. You can expect a budget-friendly move from the professional movers at Mid-West Moving & Storage in Chicago, Illinois.
Call today at 847-593-7201 to obtain details about our moving services and receive a quote.