Last Updated on March 18, 2023 by Kari-Ann Ryan
Jetting off to greener pastures hundreds or thousands of miles away is an adventure. Whether a cross-country move is to pursue a career, be closer to family, or buy a dream home, preparations are in store. Read on for twelve helpful tips that will ease the move across the country.
Tip 1: Plan in Advance
Significant planning is involved in a cross-country move. Stress is almost unavoidable when figuring out how to get from point A to point B within a given space of time. Options include flying or driving. If driving, plan the route. Plan for accommodations when arriving before closing.
Decide whether the move will be handled independently or with the help of professional movers. Long-distance movers are equipped to manage cross-country relocations. Choose a reputable mover that offers the necessary services, such as auto transport in a closed carrier.
Tip 2: Hire a Reputable Mover
Hiring a licensed and insured mover is recommended. When vetting residential movers, look up the license number issued by the US Department of Transportation. Request references from potential movers or ask family and friends for their recommendations. Also read online customer reviews.
Tip 3: Donate or Sell
The cost of a move across state lines is partially determined by the weight of the household goods. Decrease moving costs by eliminating excess belongings, either through donations to Goodwill, Habitat for Humanity, and the Salvation Army, or by selling them on an online marketplace.
Donating or selling bulky goods, such as outdated furniture, helps lower transportation costs. The money saved can be put to better use by buying new couches or cabinets that fit the style of the new home. Homeowners also have less to unpack when they purge surplus items before the move.
Tip 4: Take Inventory
While packing, keep an inventory of valuable belongings. This step is essential for tracking the items throughout the move. When transporting pricey items, consider valuation coverage options. It helps to understand how much protection is needed and if the mover will be held accountable for damages.
Tip 5: Purchase Extra Insurance
Buying extra insurance coverage is advisable when pricey items will be transported. A mover's basic protection covers only the bare minimum. Consider purchasing full value protection, which leaves the mover accountable for the cash value of items damaged during the relocation.
Tip 6: Document Goods
Documenting the condition of fragile equipment and furniture is recommended. During the packing process, take photos and videos as proof of the current condition of the items. If breakage occurs during transport, the documentation will be useful when filing a claim and seeking compensation.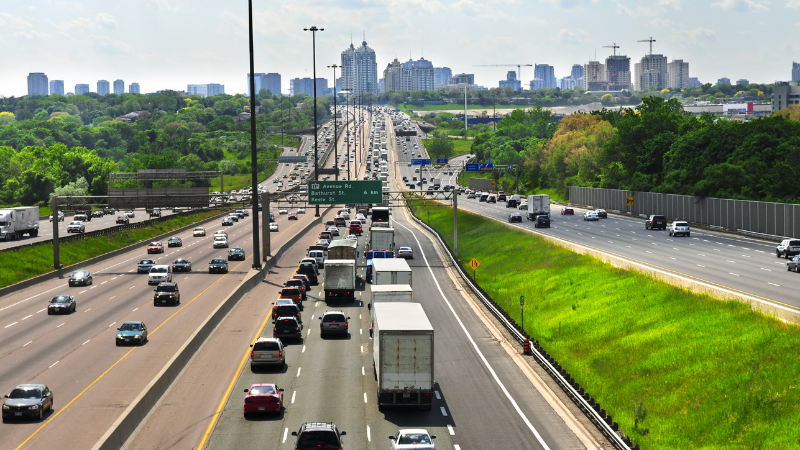 Tip 7: Label Boxes
During the packing process, tape a list of the contents to the outside of each box. When the movers arrive at the destination, they will know where to put the boxes. Plus, unpacking is much quicker when it is clear where the television remote and coffee maker are packed.
Tip 8: Utilize Packing Services
Leave the task of packing to the moving crews when a sizable number of goods must be relocated. Utilizing the mover's packing services reduces the homeowner's stress and allows plenty of time to say goodbye to friends before the move date.
However, an extra charge is added to the moving cost when the crews handle the packing. Fees can vary from hundreds to thousands of dollars, depending on the number of belongings to be packed. Save on costs by packing a few items and leaving the rest for the movers.
Tip 9: Carry Important Documents
Packing important paperwork, jewelry, or heirlooms into boxes for the moving truck is not advisable. Rather, pack birth certificates, a marriage license, and other documents in a separate, secure bag to be personally carried on the plane or car enroute to the destination.
Tip 10: Pack an Essentials Bag
Another bag that will be helpful during the cross-country relocation is an essentials bag. Pack all the hygiene items, medications, clothing, food, paper towels, and bottled water that will be useful in the days before and after the move date.
Tip 11: Set Up Utilities
Before setting up utilities in the new home, ask the current utility company to disconnect services in the present location. Then call the utility company at the destination, schedule a day to start utilities, and pay the deposit to start the utilities in the new home.
Tip 12: Obtain Moving Updates
Movers can take a week or more before arriving at a destination that is across the country. Stay updated on the progress of the move by asking the moving company for tracking information or the contact number for the driver.
If the movers arrive on time and handle the job efficiently, tip each member of the moving crew with cash. Families and individuals can be assured that their move will be handled with satisfaction when they chose the professional movers at Mid-West Moving & Storage.
We are Chicagoland's most trusted mover, and we'll help you relocate to or from Chicago. Our crews are committed to delivering your valuables as well as excellent customer service. Your home at the origin and destination will be protected with carpet shields, door jambs, and floor runners.
Mid-West Moving & Storage also offers comprehensive residential moving services. Receive help planning the move from our specialists. Long- and short-term storage services are available. We pride ourselves on our innovative seven-step packing service, where we pack and unpack in under a day.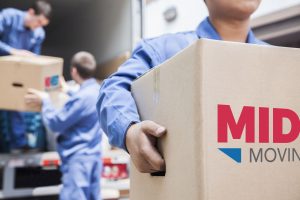 Our specialists provide regular updates on the status of your move. Moving crews from our long-distance moving company hold industry experience and are trained to ensure customer satisfaction. We've helped Chicagoland residents and would-be residents relocate for the past four decades.
When you are planning a long-distance move into or out of Chicago, trust Mid-West Moving & Storage. You'll be among our long list of satisfied customers who have received premium moving services at an affordable cost.
Call our Chicago, Illinois, location today at 847.593.7201 or fill out a form and request your free moving quote.