Last Updated on July 18, 2023 by Kari-Ann Ryan
The allure of independence prompts any young person to ponder moving out on their own. Although privacy and freedom are sufficient motivators, they are not enough to sustain an independent lifestyle. A person considering moving out should also have the financial assets to cover their expenses.
A person who has just graduated college or worked a few years while living in their parent's house may feel confident that their $2,000 a month salary will pay for an apartment. While the $800 monthly rent seems manageable, several additional factors are integral to succeeding in living independently.
When choosing to move out, it's important to first evaluate whether it is financially practical. Numerous hidden expenses can catch an unwitting individual off guard—and no one wants to run out of money and find themselves living on the streets or couch surfing at friends' homes.
1. Examine Savings
Assess all cash savings by examining bank statements from the previous six months. (People who have not opened a bank account are clearly not ready to move out yet.) Itemize expenses, like dining out, entertainment, gas, clothing, and streaming services, to get an idea of current spending.
2. Pay Down Loans
Also look at debts, such as car payments, credit card debt, and student loan debt. When crunching the numbers leads to finding out that it's impossible to pay rent and keep up on debt repayments, then it's not time to move out yet. Before moving out, pay down the loans.
3. Establish an Emergency Fund
Surprise expenses, like medical bills and vacations, are sure to catch a young person off guard. When living independently, it's a wise move to have a padded emergency fund. Start with $1,000 to $2,000, eventually saving enough to cover six months' worth of living expenses.
4. Earn Enough Income
When reviewing applications for apartments, landlords evaluate applicants based on a 3-to-1-income-to-rent ratio. This means strong applicants earn three times as much as the amount of monthly rent. A promising tenant earns at least $3,000 per month to cover a rental costing $1,000 per month.
5. Get a Roommate
Living with one or several roommates can be financially advantageous. The cost of rent is split equally, oftentimes allowing renters to live in a place larger than they could otherwise afford singly. Choose roommates based on similar lifestyles and sign separate leases so one renter is not held responsible.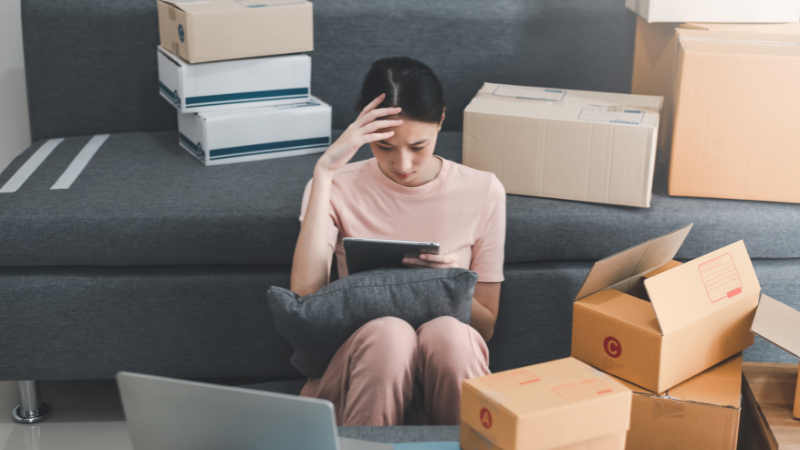 6. Factor in Transportation Costs
Living in a major city means public transportation is an option for traveling to work. But trains and buses come with monthly costs. A 30-day CTA day pass is $75. Taking the bus also comes with a hefty cost; a 30-day Pace Premium Pass is $140.
Driving is not cheap. Commuters must regularly pay for gas and vehicle maintenance. Parking also comes with hidden costs, specifically parking fees for a garage at the office. Even when parking on the street, parking meters can guzzle transportation funds.
7. Buy Renter's Insurance
The cost of renter's insurance is relatively inexpensive, being around $20 a month. Paying $240 per year for coverage is worth the price, considering a good policy protects the renter from losses that result from covered perils, like fire, theft, and storms.
8. Prepare for One Year
Apartment leases usually extend for one full year. Anyone considering moving out should financially prepare to cover all expenses for the duration of 12 months. If funds run low and the tenant breaks the lease by moving out, he will be forced to pay the balance of the lease.
9. Budget for Recurring Expenses
Internet connection, water, electricity, gas, and trash pickup are recurring expenses. Basic utilities can average between $125 and $175 per month. These expenses begin the day the individual moves into the new place—there's no grace period, so budget for the immediate future.
Basic necessities, like food and clothing, are necessary for daily living. Dining out every day is financially unfeasible, but cooking meals at home is a cost-saving alternative. Prepare a food budget for not only food items but pots and pans. Expect to pay $150 to $200 to fill a pantry.
10. Pay Moving Costs
Moving out may seem as easy as hopping into a car loaded with personal possessions and driving to the new rental. In reality, several expenses are involved. The actual move is not always simple and requires paying for transporting belongings, either by renting a truck or hiring a professional mover.
When moving to a new state, the cost of moving out increases. Interstate movers can charge over $1,500. Certain expenses, such as the cost of a new driver's license or ID, car insurance, and cost of living, can also be different from one state to another.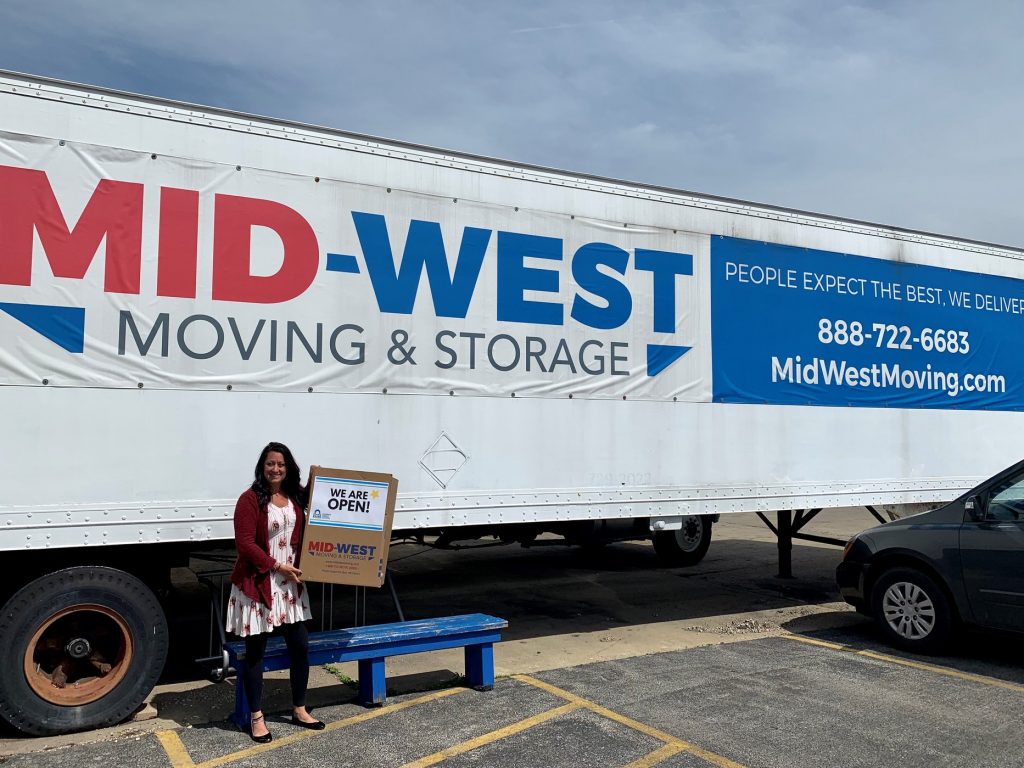 Saving enough money to move out involves not only earning a sufficient income but budgeting for everyday expenses. When you're ready to move out, a DIY option is least expensive. But when you need a reliable crew, trust the professional movers at Mid-West Moving & Storage.
Our movers are licensed, trained, and background-checked to give customers maximum peace of mind. Your belongings are handled carefully by our responsible crews. We also protect your home during the process using hardwood floor runners, carpet shields, door jams, and railing covers.
Our customers are updated on the progress of their move. Mid-West Moving & Storage specialists provide constant communication via email or phone to let you know where your belongings are at each stage. We can also help you prepare a detailed plan of your move, including the layout of furniture.
Convenient moving services are available, such as short- and long-term storage. Movers can pack and unpack your goods, while keeping them secure. Our crews will help you relocate to or from a dorm, condo, townhome, apartment, house or retirement home.
When you hire Mid-West Moving & Storage for your residential relocation, you are working with Chicagoland's best. Our reputation for excellence has endured since 1983.
Call our Chicago, Illinois, location today at 847.593.7201 or fill out a form and request your free moving quote.