Looking for a global full service logistics expert?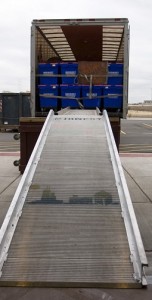 MMS Logistic Services is here to help you with the management of the flow of resources to meet the requirements of your supply chain. Our solution involves the integration of information, transportation, inventory, warehousing, material handling, packaging, and security.
We focus on:
Insuring the Integrity of Your Assets
Protecting Secrets and  confidential identities
Keeping your buildings and material secure and undamaged
We have a 21,000 square foot facility, 45 employees, and a fleet of 22 trucks. Our Climate-Controlled Warehouses ensure to keep your contents in the same shape in which they were packed. Our warehouses have 24/7 video surveillance, automated sprinkler systems and secure warehouse doors. MMS Logistic Services national and international connections provide one contact point for the movement of your goods.
MMS Logistic Services is green. We use recycled content packaging and industry best practices to reduce moving waste and energy costs.
---
Downsizing or relocating?
MMS Logistics Services can provide decommissioning and storage of used furniture. Look to us for furniture installation & reconfiguration.
We can also handle computer packing & relocation, taking care of IT disconnect and reconnect.
Need Packing and Crating for Storage or Export? We are there if local or global.
MMS Logistics Services (dba of Mid-West Moving and Storage)  is a multilingual 8(a) strategic supplier for Federal Agencies in the continental United States (CONUS)