Ensuring Customers' Peace of Mind in Chicago, IL
We understand that transitioning into a new space is a chaotic experience.  The usual concerns about moving are cost and timing.  Can you move within my budget? What about  treasured belongings and personal identities?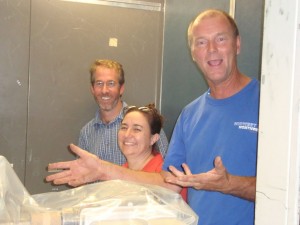 Mid-West Moving & Storage offers the "boxless" move — moving the contents in the furniture instead of the contents and the furniture. Look for a company that has the equipment that will not require you to pack and unpack.  Ask about Spider Cranes and Space Gobblers.What is the role of the move counselor when it comes to making your move happen?
Movers should be in uniforms with badges.  Ask your mover about background checks. Understand how your move counselor will be there to insure that only the appropriate people are in your locations. How about open doors? Who is there to insure the integrity of your building?   Also, what is the process to check for suspicious vehicles on the job sites – especially unmarked commercial ones?
Did you know that Midwest Moving has performed over 25,000 moves in the last 10 years without an unresolved complaint with the Illinois Commerce Commission? Our one complaint was totally resolved to the customer's complete satisfaction.

Here is a link to some Tips to help you move.  Also, our Moving Checklist.  Answers to some Frequently Asked Questions.