Get Help From Our Experts in Moving From Chicago, IL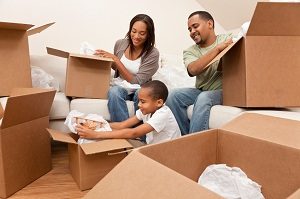 No matter where you live in Chicago, you've come to appreciate the city's unique features. Though you'll miss its cultural offerings and sports teams, you're excited about your upcoming move. Perhaps a new job requires you to move to another state. Or maybe you're ready to leave the urban city center for a township on the outskirts of Chicagoland.
Wherever your move will take you, Mid-West Moving & Storage stands ready to oversee your relocation. Our experienced moving professionals can assist you with everything from packing up your belongings to transporting them to your new residence.
---
Trust Our Comprehensive Services When You're Moving From Chicago, IL
Mid-West Moving & Storage simplifies the relocation process to reduce your stress. With us, you can choose how much work you want to handle yourself and how much you want to leave to the pros. Ask about boxes and moving supplies if you want to do your own packing, or trust our movers to complete your packing with our efficient, seven-step process.
On the day of the move, our team arrives in uniform to place your belongings in our moving vans. We use specialized equipment to remove your furniture and other belongings from your current residence. You'll notice we take extra care not to damage property as we transport your possessions.
Your current home could be a small apartment, a luxury condo, or a multi-level house. Our team can handle moves from any type of residence. In many cases, our elevator reservation program makes moving from your Chicago, IL apartment much faster.
Will your move take you hundreds of miles away or even to another country? We pair with National Van Lines for long-distance moves, and our moving counselors are also experienced with the logistics of international relocation.
---
Contact Mid-West Moving & Storage
Moving can be a long and complicated process—but it doesn't have to be. Choose Mid-West Moving & Storage to make moving from Chicago, IL fast and easy. Call us today at 847.593.7201.