Last Updated on January 31, 2020 by Kari-Ann Ryan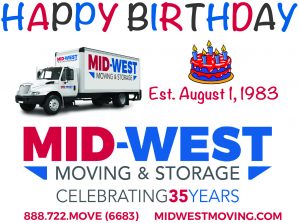 Luis Toledo, president and CEO of Mid-West Moving & Storage, is a pioneer in the Transportation/Relocation Industry when it comes to customer service, technology and training.  Luis was a top performer for a Chicago-area mover before he founded the award-winning Mid-West Moving & Storage in 1983.
Since then he has focused on creating an environment dedicated to excellence.  He has developed himself from a sought-after mover working for his first employer learning the trade over 35 years ago to the President & CEO of a multi-million dollar corporation that services the Continental United States.
About Our CEO
Luis is always on top of the latest technology, best practices, training methods and certifications.  He has implemented efficient relocation software for sales and customer care management, CRM systems for all business development and sales, and GPS tracking systems for all vehicles to aid in time management and constant communication with customers.
Luis has lead his ever-growing team and company to success in multiple different service lines including but not limited to:
Local and Long-Distance household goods moving.
Packing, unpacking and crating services.
Office and industrial relocations.
Decommissioning and Donations.
Government including local and federal moving services.
Armed Forces household goods moving.
Universities, Colleges, Libraries and Medical Specialty moving.
Our Work as a Professional Mover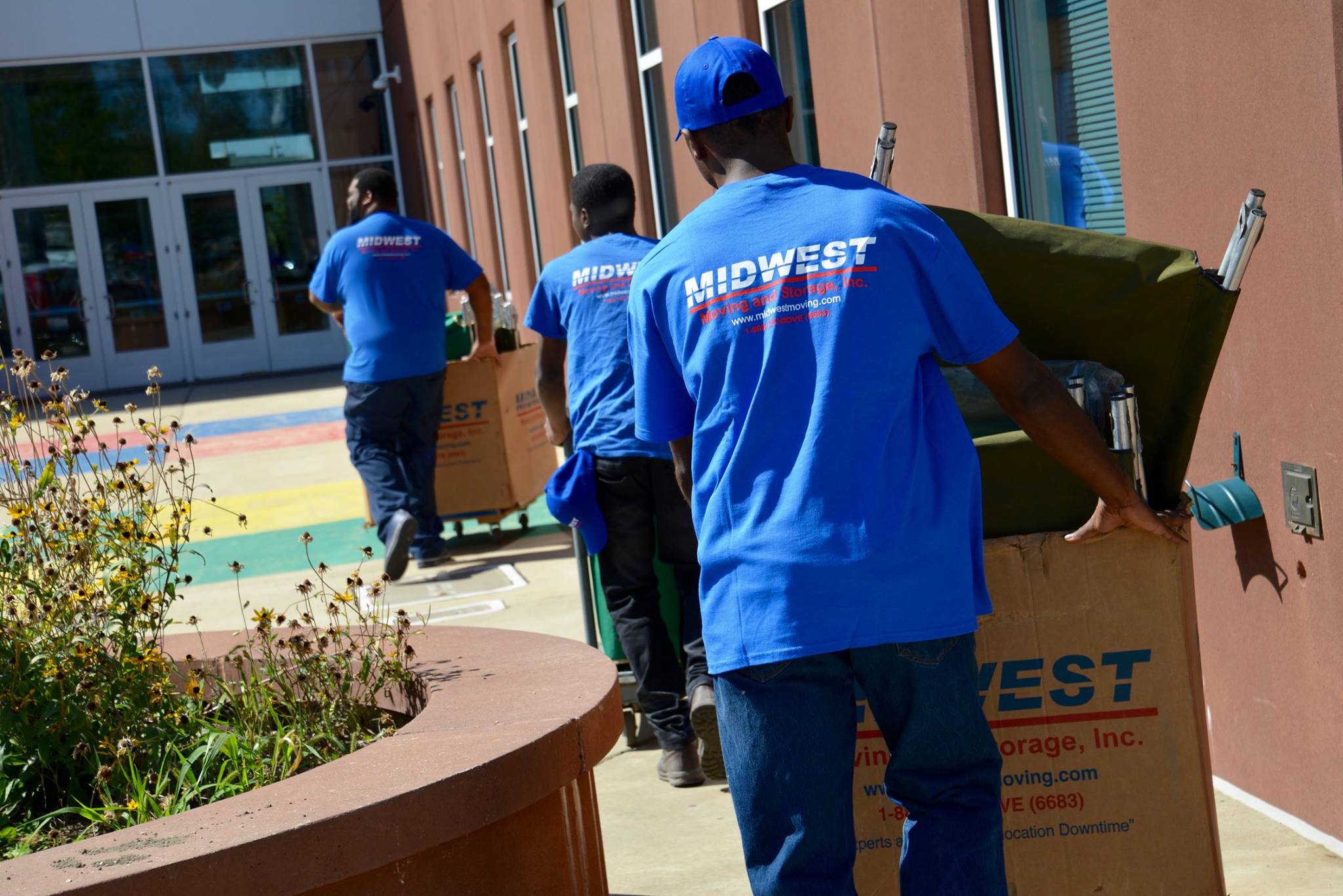 He knows what it takes to be a professional mover and CDL driver and continuously invests in his team with training and development tools alongside classes for continued education and success. Safety is a huge priority and Luis meets weekly with his Risk Management Team to proactively discuss safety best practices and equipment that will keep everyone in a safe work environment. In addition to meetings and one on ones with his team, his HR and Marketing team coordinate to send out company updates and employee newsletters monthly to keep all staff informed of these best practices.
It is normal to see Luis out in the warehouse daily during peak moving season, moving boxes and loading trucks.  When business is at a slower pace he is always finding ways to stay ahead of the curve by challenging his staff to keep momentum going through extra campaigns, follow up and consistency with communication.  He brings ideas to the table on a daily basis and expects the same innovation of his team.  This makes for an ever growing, ever changing and leading edge professional moving company.
Luis has a very strong passion for community and giving back.  You'll see in future bullet points how Mid-West Moving & Storage Delivering Goodwill is implemented on a daily and consistent basis.
History of the Organization:
Mid-West Moving & Storage is an Illinois corporation founded by Luis A. Toledo on August 1, 1983. Over the past 35 years, by providing quality, customer driven service, Mid-West Moving & Storage has grown to a multimillion-dollar company with over 20 major service lines. Our company has the experience and capacity for nationwide trucking, office and industrial relocation and international shipping.
Mid-West Moving & Storage is a diverse commercial relocation company, domestic and international, with related facility services. Moving experiences have included, but not limited to, relocation of governmental offices, freight, industrial plant, IT computer equipment, hospitals. libraries, university laboratories, administration buildings, libraries and historical facilities, corporate and individual offices and residential relocations.
Our Mission Statement: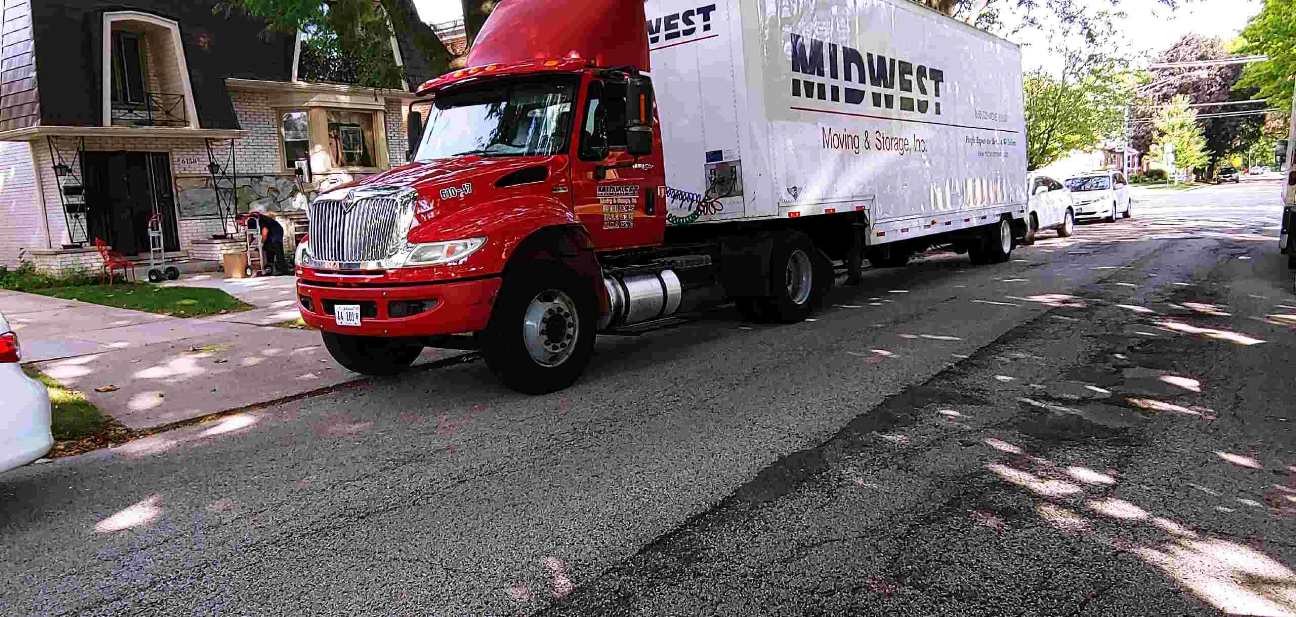 Our valued customers can count on us to credibly deliver high quality services, excellent communication, in a friendly and timely manner and abiding by ethical practices for 100% customer service excellence.
Our Growth:
Mid-West Moving & Storage has gone from a small local moving company servicing Illinois to a multi-million dollar premier commercial and residential relocation company servicing the Continental United States. With the help of technology, strategic business partnerships and excellent customer service the company has been able to stay competitive in attracting and keeping clients as well as talent. Many of our employees have been with Mid-West Moving & Storage in excess of 10 plus years. Mid-West Moving & Storage performs more than 2500 moves per year and have hit 10 million dollars in years past, with a forecast to do that again in 2018.
Mid-West Moving & Storage has a consistent year over year growth percentage of at least 2% per year and with the addition of Chicago Office Movers, our union commercial company, even a higher percentage of growth.
Luis firmly believes in providing an excellent customer experience from start to finish and has been the driving force of the company's success.
Luis and his companies have received multiple awards in the following areas:
Honor Title: C-Suite Award of the Year
Honor date: July 2018
Honor issuer: DH Business Ledger
Honor Title: Who's Who in Hispanic Chicago
Honor date: July 2017 And August 2018
Honor issuer: Negocios Now Publication
Honor description: Top 50 Most Influential Latinos in Chicago 2016 and 2017
Honor Title: Ed Kelly 40th Annual Business Giant Award
Honor date: Jun 2014
Honor issuer: Ed Kelly
Honor description: Business achievement award for business of the year
Honor Title: Annual Award for Business Excellence
Honor date: March 2013
Honor issuer: DH Business Ledger
Honor Title: BBB Complaint Free Award
Honor issuer: BBB
Honor description: Received award 2005, 2007, 2009 & 2010
Honor Title: Minority Company of the Year Nominee
honor issuer: Chicago Public Schools
Contributions to or reinvestment in the community:
Luis is a champion when it comes to leadership within the community. Luis and his companies are involved in multiple philanthropic initiatives such as:
Move for Hunger which benefits the Illinois Food Bank "Food for the Poor" and the local District 54 Food Pantry.
Involved in raising money for the Special Olympics by participating in the O'Hare Airport event "Plane Pull"
Donating money yearly to "Ann & Robert H. Lurie's Children Hospital of Chicago"
Donates Money, Furniture and time to the Salvation Army, Little City, Chicago Public Schools and more
Brings awareness to "Putting the Brakes on Sex and Human Trafficking in the Transportation Industry"
Training at the Salvation Army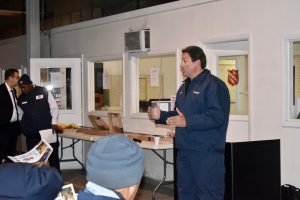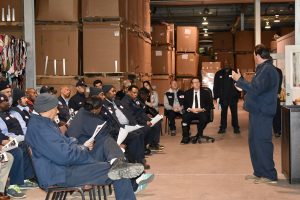 Plane Pull 2016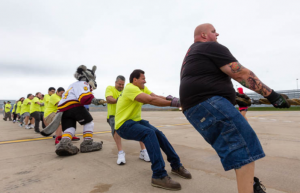 Luis Toledo Biography:
Luis Toledo brings over forty years of management and industry specific experience to the Mid-West Moving & Storage team. Early in his career, "Luis the Mover" was a sought-after employee and was requested by name.  He saved up to purchase his first moving truck and start Mid-West Moving & Storage. with the blessing and guidance of his past employer who both inspired and mentored him.  Today, Luis has grown both Mid-West Moving & Storage and Chicago Office Movers into organizations that collectively have performed over 130,000 successful moves in 35 years. Always striving to improve, Luis added to his long-time career by completing an Executive Program from Northwestern University's Kellogg School of Management.
Luis actively gives back to the community through volunteering his time and also donating to Move for Hunger which partners with local moving companies to stock local food banks. He also has a passion for reducing his company's carbon footprint by recycling unwanted items left after a move and donating used furniture to help improve lives in Nicaragua, Guatemala and locally. In his free time, Luis enjoys skiing, sailing and spending time with his family.
Luis is always ready to inspire others as well as have some fun in and around the office.