Whether you are moving to downsize or just want a different location, moving doesn't happen overnight. The process starts when the thought of wanting to live elsewhere arises. It then continues throughout a number of stages until you feel comfortable in your new home.
As for going through the moving process itself, here are 11 senior moving tips to make your move as easy as possible.
1. Get Help
It's not very often that one person moves themselves; everyone needs help when relocating. While it's an exciting change, it can also be stressful mentally, emotionally, physically, and even financially. So asking for help from loved ones and friends can alleviate a lot of this burden. Just be sure to notify them ahead of time so they are prepared when moving day comes.
When getting the extra help, family and friends can assist with packing, organizing, and even coordinating the details with the moving company. Regardless if you are moving across town or migrating across the country, extra help will make your move much easier.
2. Draft a Plan
Every move always begins with a plan. Ask yourself the following questions and write down the answers:
How much of the moving process do you plan to do yourself?
Which moving company will you choose?
Will you be hiring a move manager?
Who will be doing the packing?
Do you need any kind of storage for extra items?
What date will you be moving?
You will also want to create a timeline for each activity so you will have enough time to get everything done before moving day. Make sure to create a checklist of all your "to do" tasks as well as the mover's contact information and supplies needed for the move itself.
3. Prepare Early
There's no time that's too early to start the moving process. Even if you haven't established a moving date or time, you can still prepare by downsizing. Getting rid of things you don't need in storage spaces, like the attic, basement, garage, and closets will save significant amounts of time and money when trying to move it to your new home. You may not even want them anymore! Better to get rid of them now than to pay extra for moving items you don't want later.
While you're sifting through these items, don't forget the papers in your filing cabinets or books in your book cases.
4. Break it into Small Tasks
When you look at the move is a whole, it can seem overwhelming. But when the process is broken down into smaller tasks, the job doesn't seem as difficult. Surely you didn't get all of your things at once; they were accumulated over years. So it will take some time to go through everything and figure out what you will be moving, donating, and throwing away.
Start with a single drawer or cabinet and work your way around each room. Remember to pace yourself and take frequent breaks if needed. You may also want to ask any family or friends to help you and accelerate the process.
5. Plan Out the Space in Your New Home
It's most helpful when you already know the home you will be moving into, but even if you don't, knowing the size of your new home is important. If you currently live in a 2,000 sq. ft. home and downsize to 1,000 sq. ft., it would be wise get rid of some belongings so you won't feel crammed in your new space.
If you have already chosen a home, you can use the floor plan to lay out furniture templates so nothing will have to be re-positioned after moving in.
6. Make a List of Important Belongings
Moving is a great time to get rid of items you no longer need. Most movers will charge by the total weight of everything moved. Less items = less weight = lower costs. This doesn't mean to get rid of everything but the essentials, rather, to only move what you cherish and use everyday.
7. Protect Valuable Items
Everyone has things they may not use everyday, but they hold either high emotional or financial value. If you have a lot items that have significant personal value, you may want to think of another way of preserving them for yourself or future generations.
Check out the following ways to downsize while still preserving memories:
Scanning and storing photos electronically
Photograph physical items like antiques
Creating a quilt from memorable t-shirts
8. Find a New Home for Unwanted Items
Do you have an extra coffee maker you don't need? Or so many pots and pans that you can't keep track of? Surely you don't need them, but they still have value and can benefit someone else. Consider some other ways to downsize instead of throwing these items away. Here are some options:
Donating to non-profits
Holding a garage sale
Donating to friends and family
Selling them online
9. Choose a Reliable Moving Company
Choosing a reliable moving company is extremely important when it comes to protecting your belongings from becoming lost or stolen. You will want to choose one that has the following qualities:
Licensed
Insured
Experienced
Offers multiple services
Has good online reviews
Meets your budget
Arrives on time
Provides you with a detailed estimate of the move
Has uniformed employees
10. Prepare for Moving Day
During the packing process, it can be easy to pack up things that you will need before the move. But instead, pack a suitcase as if you were going on vacation. Include a few days of close, toiletries, and medication you will need. This way you will still have everyday items readily available as you approach moving day: another important tip to keep yourself organized.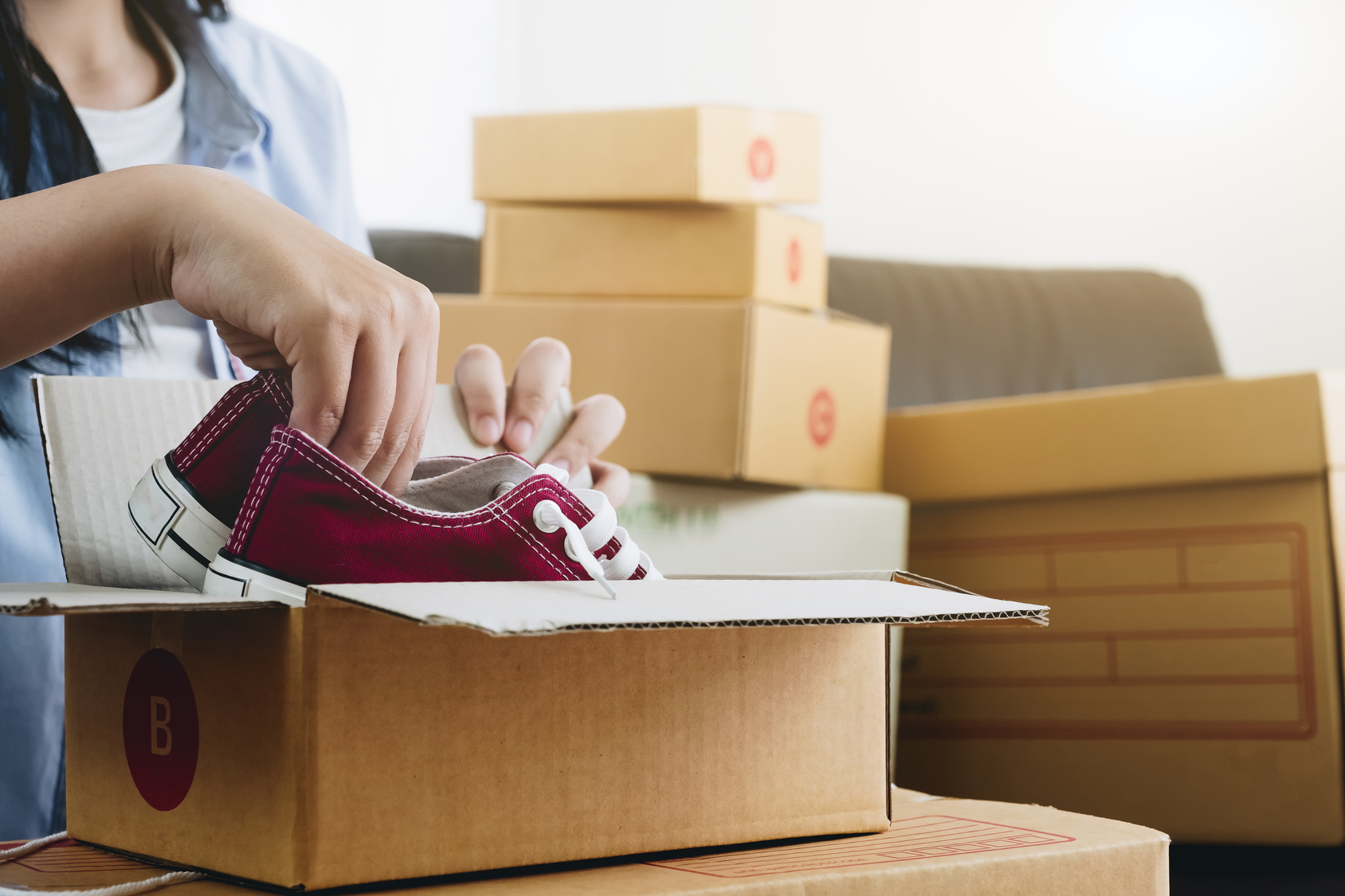 It would also be a good idea to separate a few days' worth of everyday items, packing them into their own box, and marking it "Essentials" so it will be the last one packed and the first one unpacked after arriving to your new home. Here's what to include in the box:
Toilet paper
Paper
Snacks
Towel
Bedding
Tea and coffee pot
First aid kit
Soap
Paper and pen
Trash
Scissors
11. Notify Contacts
If you plan on moving, everyone you keep in touch with will need to know, especially the utility companies. While it's good to prepare as early as possible, notifying all contacts at least a week before the move will give them enough time to update their records. You may also want to consider paying the utilities for one or two additional days after moving out in case you need to go back and finish cleaning, pick up the remaining items, or if the move had to be set back.
Here's a list of contacts to notify of the address change:
Family
Friends
Employer
Publications
Associations
Banks
Post office
Electric and gas companies
Loan companies
Phone, cable, and internet providers
Home or renter's insurance
Mid-West Moving & Storage
As an experienced mover, Mid-West Moving & Storage knows that moving can be a long and stressful process. This is why we offer all services to make the move as easy and seamless as possible. We have a number of uniformed, background-checked, and trained movers who have assisted in moving a number of seniors.
Whether you are looking to downsize or move long distance, we will make sure that all of your belongings arrive safely. We will also provide as much or as little help as needed; from move management to furniture assembly, you can count on us to get the job done by your deadline.
Contact Us
To get a free estimate from one of our sales representatives, call Mid-West Moving & Storage at 847.593.7201 or fill out a contact form and we will be in touch shortly!