Last Updated on August 15, 2019 by Kari-Ann Ryan
Chicago is a huge town with many opportunities to live, work, and play. When you are itching to move to Chicago, be prepared for an avalanche of neighborhood choices. No matter the neighborhood, you'll have access to innumerable benefits and perks known only to Chicago dwellers.
The best Chicago neighborhoods can be divvied up by nightlife, affordability, and other important factors. Millions of people, from singles to families, enjoy the many advantages Chicago neighborhoods offer. Whether your tastes are traditional or youthful, living in Chicago offers complete satisfaction.
1. Lincoln Park
When you seek quality of life, pack up and move to Lincoln Park. The high cost of living ensures its residents have ample access to bars, coffee shops, parks, and first-rate restaurants. If you move here, you'll share one of Chicago's oldest communities with 46,138 other residents.
More than half of Lincoln Park's residents rent their homes. The other 45 percent own their dwellings. Home value averages hover around a half million dollars. If you can afford to live in Lincoln Park, expect to be surrounded by natural beauty, from tree-lined residential streets to old brick houses.
2. Lakeview
Sports enthusiasts, especially Cubs fans, make Lakeview their home. Wrigley Field is located in this lively neighborhood. Patrons of the arts discover endless theatrical gems in the Belmont Theater District, which is home to 20 independent theaters. See live entertainment every day of the week in Lakeview!
Living in Lakeview means its residents have ample access to public transportation. Chicago's CTA trains, including the Red, Brown and Purple lines, travel through this neighborhood. Lakeview residents who choose public transport rarely have to worry about this street parking only area.
3. West Town
Located in Chicago's northwest side, West Town is a vibrant community teeming with youthful, creative ingenuity. West Town's 30,298 residents live amongst a plethora of the arts, music, and theater, with plenty of musicians, performers and artists calling this neighborhood home.
Drawing the artsy types, West Town currently caters to affluent residents. Real estate values are on the rise, with median homes averaging just under the half million dollar mark. Still, most residents prefer to rent, which can reach a monthly cost of $1,447.
4. Near West Side
The Near West Side is home to Little Italy and Greektown. Residents are immersed in Italian and Greek culinary delights, like the busy Francesca's on Taylor and Santorini, which offers an authentic Greek experience. The University of Illinois is also located in the heart of the Near West Side.
Residents have ample public transportation options, like CTA buses that run from the neighborhood to downtown and trains, which travel primarily to areas around UIC. If you can afford to live in this booming community, expect to pay 32 percent more on housing costs than the national average.
5. Wicker Park
Like many Chicago neighborhoods, Wicker Park is dotted with trendy bars and fine restaurants. Families raising young children will be happy to visit the grassy parks and enjoy weekend bicycle rides down Wicker Park's famous 2.7-mile recreational trail, The 606.
Easily navigable, Wicker Park boasts many public transportation options. Parking is also plentiful in the area. Known for the Hipster Highway, Wicker Park residents are familiar with the horde of bicyclists who ride down Milwaukee Avenue during rush hour. Naturally, Wicker Park has a reputation for being bike friendly.
6. Old Town
Old Town is an ideal place to live for those who work in nearby downtown. As a historic district sprinkled with buildings from the Victorian era, Old Town accommodates the prosperous. Entertainment buffs can be found frequenting Old Town's The Second City and Zanies Comedy Club.
The neighborhood is located in close proximity to Lake Michigan, making the locale popular for visitors and residents alike. Most of the area's 28,486 residents rent their homes, with the median monthly rent being $1,551. Homes in Old Town are priced at just under the half million dollar mark.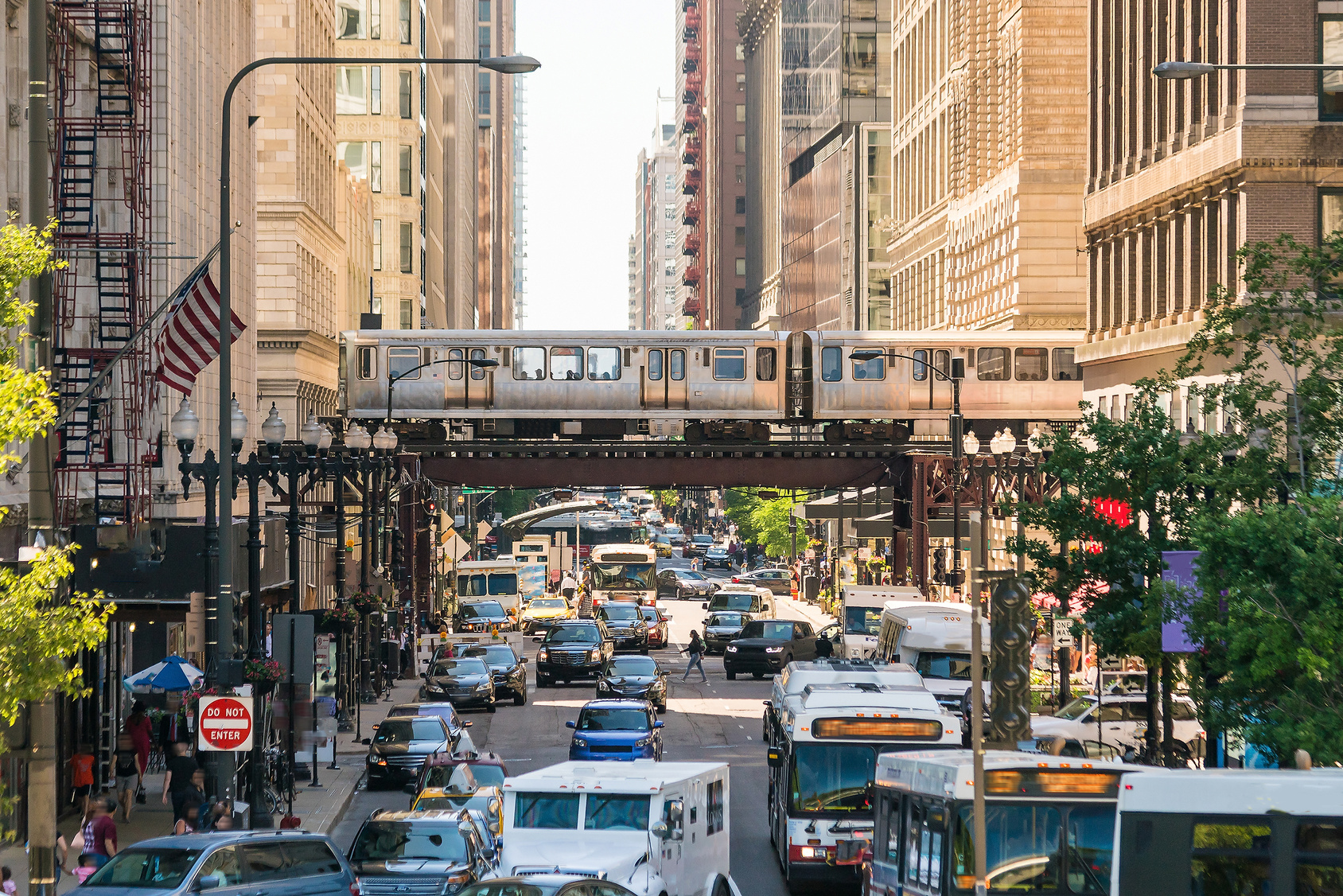 7. Logan Square
As a Northwest Side neighborhood, Logan Square attracts working families and hipsters alike. Most of the activity in Logan Square takes place along the square (at the intersection of Kedzie and Logan Boulevard), with the rest of the neighborhood being quieter and less active.
Home prices in Logan Square spike at 65 percent above the national average. Exuding an urban feel, Logan Square boasts a population of 59,897. Residents do not need a car to access the cheap eats and community gardens, given the ample bike-friendly streets that meander through the neighborhood.
8. North Center
As a family-friendly neighborhood with great schools and a low crime rate, North Center features quiet residential streets and picturesque parks. Families enjoy kid-friendly events, like the annual street festival Ribfest Chicago. North Center bustles with a stream of fun activity options.
Singles, too, enjoy living in North Center, given its array of casual pubs, live music, and theaters. The North Center is well-known as the heart of the North Side. The majority of the area's 35,789 residents own their home, with median home values being just over half a million dollars.
Moving to Chicago?

When you are ready to make the leap to calling Chicago home, turn to Mid-West Moving & Storage. The professional moving company has made a name for itself in Chicago since 1983. With a trained crew, you can rely on Mid-West Moving & Storage to carefully pack and move your belongings.
Mid-West Moving & Storage offers comprehensive moving services, clean moving trucks, essential packing supplies and a team of experienced movers. Our professionals take care to move your possessions so that they do not undergo damage during the transport.
Our moving specialists will answer any questions or concerns you may have about moving to Chicago and the moving process. All fees are provided upfront, so you will not be taken aback by hidden costs.
Get a Free Estimate
Start your new journey to Chicago by contacting Mid-West Moving & Storage at 847.593.7201 for a free estimate.