Last Updated on April 27, 2021 by Kari-Ann Ryan
Cubicles are familiar features in contemporary offices. In today's corporations, open offices are becoming increasingly predominant, making it necessary to discard the isolating cubicles upon moving. Relocating businesses have several options when it comes to getting rid of office cubicles.
While many businesses are shifting toward an open floorplan, cubicles continue to have purpose. Cubicle walls provide employees with enough privacy to accomplish tasks; yet staff remain in close proximity to other team members. Collaborations between staff are easy and effective.
Distractions are minimized inside an office cubicle. The physical barriers reduce noise by blocking sound waves, allowing staff to focus on the work at hand. Plus, cubicles are cost-effective in comparison to building office walls. Every employee has their own space in which to work.
Pros of Open Office Spaces
The aforementioned are reasons an office retains its cubicles. But in today's workspaces, open offices have desirable qualities, such as holding team members accountable and encouraging collaboration. Open offices with long desks that accommodate more people are also less expensive.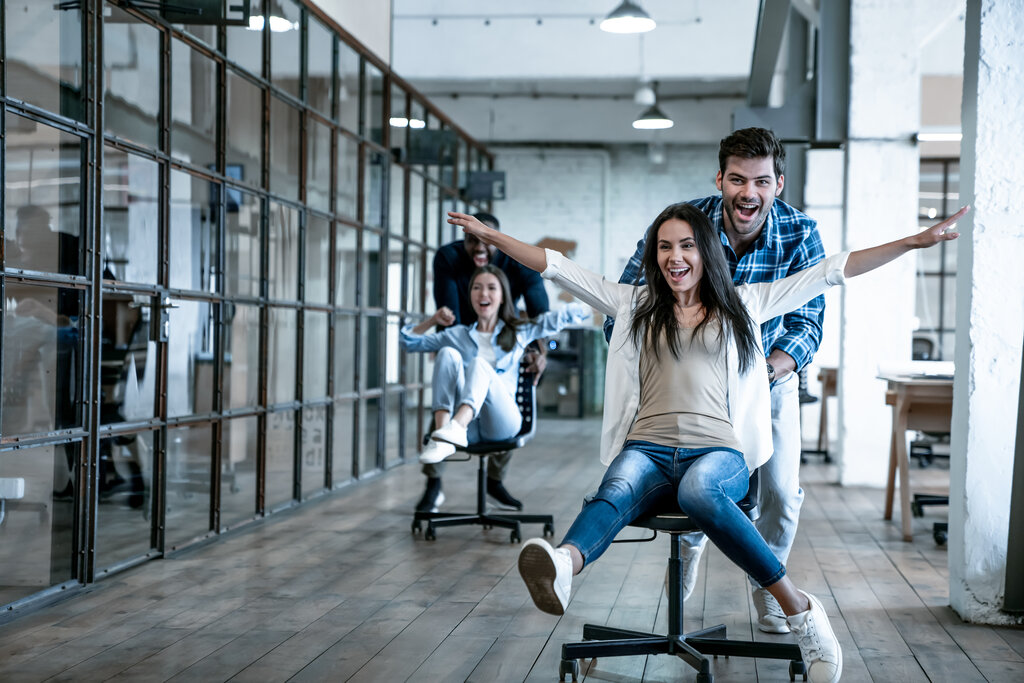 Business owners may have many reasons for deciding against hauling the cubicles to the new office space. Existing cubicles that will not be outfitted in the new office should be discarded. The following are five options available to business owners when choosing to toss the cubicles before moving.
1. Sell the Cubicles to the New Tenant
The new office tenant is likely to welcome the previous tenant's cubicles. The cubicles will already be installed, making it less of a hassle for the new tenant to purchase and install new ones. Although selling old cubicles will not earn face value, the sale price will be decent.
Businesses that are relocating also avoid the stresses of having to pack up the cubicles. Moving office furniture is expensive, with costs soaring as more workstations have to be packed and moved. Dismantling, transporting, and reassembling the cubicles is often an unnecessary expense.
2. Liquidate the Cubicles
Numerous companies specialize in buying old office furniture and reselling them to earn a profit. Liquidation companies are useful for companies that want to eliminate excess office furniture, like cubicles, as well as for businesses that aim to secure low-cost furniture.
Liquidating the cubicles is doubly rewarding. The relocating business can easily discard the unwanted cubicles, while earning a small sum for the sale. Liquidators typically pay 5 to 10 percent of the office furniture's original value, but they conveniently handle the disassembly and moving.
When choosing to liquidate, obtain quotes from multiple liquidators. The liquidation companies are likely to compete, so inform each prospective liquidator of the highest quote. Rushing the process can result in a lower price. Offer photos of the cubicles and keep the cubicles clean and in good condition.
3. Recycle the Cubicles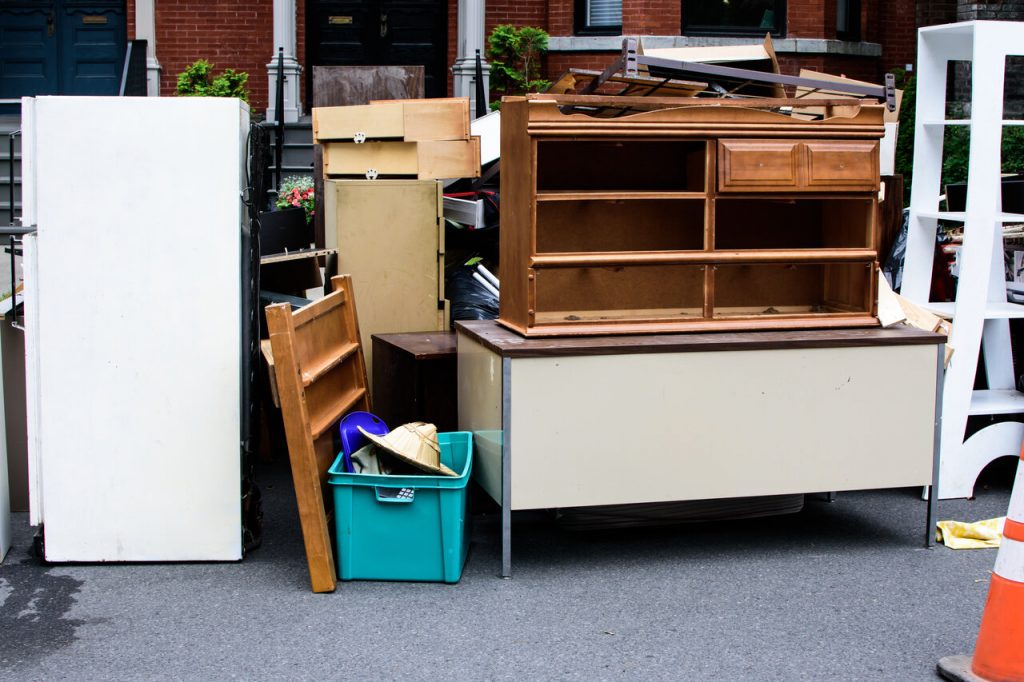 Working with a recycling company that specializes in office furniture is another tactic to get rid of office cubicles. These companies dismantle, haul, and recycle the goods. Specialists arrive onsite with the appropriate tools and equipment to take apart the cubicles and load them onto their trucks.
Cubicles are manufactured with textiles, metals, and plastics. The textile portions of the cubicles are sent to a waste-to-energy plant, where the material is burned and transformed into electricity. Metals undergo smelting, and the plastic is recycled with similar materials.
Recycling the cubicles is an environmentally friendly choice, especially if the goods are in too poor condition to be resold or donated. Dumping the cubicles needlessly adds to congested landfills. Textile waste makes up about four percent of landfill space in the nation.
4. Donate the Cubicles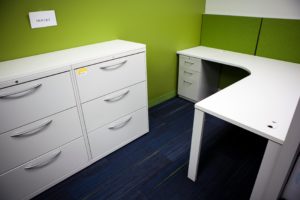 Well-known nonprofits, such as Goodwill, will pick up the office furniture intended to be donated. The nonprofits resell the donated items in their stores. While the furniture donations will not result in financial gain, the donating business is eligible for a tax credit.
Donated cubicles have an important place in the office environments of emerging nonprofits and fledgling businesses that may not otherwise be able to afford staple office goods. Similar to recycling, donating cubicles to local charities or nonprofits results in less environmental waste.
5. Give Away the Cubicles
Posting an ad for the cubicles on popular sites, like Freecycle and Craigslist, is an almost sure way to get rid of the goods. A business will neither gain financially nor earn a tax credit. However, entrepreneurs in need and other professionals are likely to benefit from the freebies.
When listing the cubicles, emphasize that the cubicles must be picked up; otherwise, it is expected that the goods will be delivered. Interest in the free cubicles will lead to a high call volume, so be sure to take down the listing once the items have been picked up.
Work with a Professional Moving Company
Getting rid of office cubicles will decrease the relocation expenses. When you anticipate relocating a business, count on Mid-West Moving & Storage for a smooth transition. A project manager from our team will oversee the corporate relocation from start to finish.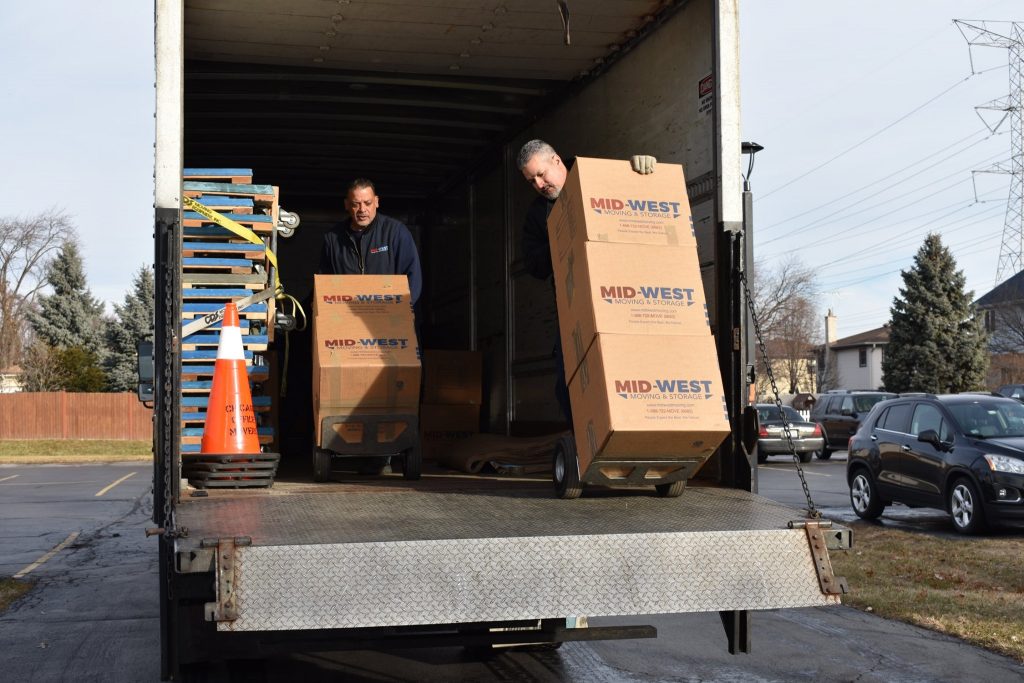 Mid-West Moving & Storage crews are experienced in commercial moves of all sizes. We take steps to protect sensitive company documents, electronics, and fragile equipment. Our moving teams also secure the building at the new destination as well as the old one.
A commercial mover should be experienced in order to facilitate a timely and affordable move. At Mid-West Moving & Storage, our licensed and skilled crews have the expertise to transport your office goods safely, securely and on schedule. We'll also work within your corporate moving budget.
Our reputable commercial moving company will transport your office equipment, whether you are relocating to a new location within Chicago, need help shifting manufacturing or are planning to participate in a tradeshow. Our flexibility allows us to serve both small and large companies.
Get a Free Estimate
Choose Mid-West Moving & Storage for your upcoming office relocation to or from the Windy City. We are proud of our stellar reputation for high-quality commercial moving services to area businesses.
Give us a call at (847) 893-7201 for details or to schedule an office move with our awaiting move specialist.