Downers Grove Moving Company
Regardless of how familiar you are with the moving process; it is always a stressful experience. From the planning to preparation to organization, a lot of work goes into the process.
If you want to save money, you might opt for taking care of the move yourself, but this is not always a good idea. With the amount of heavy lifting and labor that goes into the moving process, it can easily become too much to handle. Working with a professional mover can help make your move more efficient and stress free.
When looking for a moving company, look for one that offers careful packing, security, and transportation options. Serving Downers Grove, IL, Mid-West Moving & Storage provides full moving services to help residents and businesses with their move.
---
Moving Services in Downers Grove, IL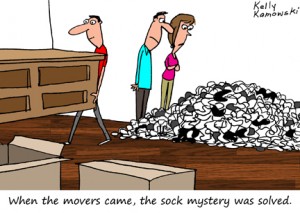 The following are included within our residential and commercial moving services:
We offer comprehensive security and storage options that ensure your contents are well protected. This is one of the reasons why home and business owners trust our Downers Grove, IL, moving and storage services.
---
Movers in Downers Grove
Since 1983, home and business owners have relied on us to help them move throughout the U.S. and the world. Our moving professionals have passed a background check and they are well-trained, licensed, insured, and experienced to provide efficient moving services.
We have been awarded for our work, including the 2018 C-Suite Award given to executives who contribute to the economic stability and growth of the region and the 2021 Annual Award for Business Excellence (AABE) given by the Daily Herald Business Ledger.
Mid-West Moving & Storage is a leader of the moving industry, providing comprehensive moving services for residents and businesses. Our movers will handle the heavy lifting and labor so that you can focus on settling into your new place.
---
WHAT TO EXPECT FROM OUR MOVING SERVICES
Mid-West Moving & Storage will take care of packing and moving your belongings in addition to the management, planning, and logistics of the moving process. We do this to make the experience as stress-free for you as possible. Within our services, our professionals will provide the following:
Free estimate
Open line of communication
Timely response
Scheduling a moving date
Moving supplies
Packing
Handling your items with care
Disassembling and uninstalling your furniture and equipment
Unpacking, assembling, and installing your contents
Storage on both a short-term and long-term basis
You can call us at 847-593-7201 or reach out to our sales manager if you have concerns or questions during your move.
---
Get a Free Estimate
Get in touch with us by calling 847-593-7201 if you are getting ready to move in Downers Grove, IL, and we will provide a free estimate. Within our services, we will help with the planning process for the move and provide secure protection for your contents. With help from Mid-West Moving & Storage, moving is easier than ever.
---
Local Winnetka Movers
Local Moving Company Wheaton IL
Moving Company Vernon Hills IL
Moving Services Skokie IL
Local Movers Schaumburg IL
Local Moving Company Orland Park IL
The North Shore Movers
North Aurora Movers
Moving Services Naperville IL
Melrose Park Moving Company
Local Lincolnshire Movers
Lake Forest Moving Company
Lake Zurich Movers
Local Inverness Movers
Local Hoffman Estates Moving Company
Local Hinsdale Moving Services Highland Park
Glenview Movers
Glen Ellyn Moving Company
Evanston Moving Services
Local Elmhurst Moving Services
Moving Company Downers Grove
Bloomingdale Movers
Buffalo Grove Moving Company
Burr Ridge Moving Services