Moving Services in Oak Brook, IL
Moving homes can be a stressful and overwhelming experience, but with proper planning and organization it can go smoothly. It's important to start preparing for the move weeks (or even months) in advance; organizing tasks such as packing all your possessions securely, ensuring that your family is prepared for the relocation journey.
While DIY moves are often more cost-effective, the workload involved may prove too taxing without professional assistance; furniture, appliances, and other large objects require special care that is difficult for families alone to manage successfully.
​​Make your transition smooth and stress-free with Mid-West Moving & Storage. Offering comprehensive moving services for Oak Brook, IL homeowners and businesses alike, we are the perfect partner for packing up securely and transporting all of your possessions safely.
---
Moving Services in Oak Brook, IL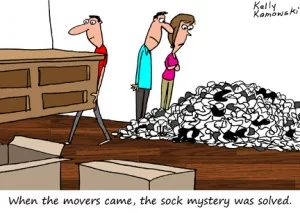 Mid-West Moving & Storage provides comprehensive moving solutions for residential and commercial customers. Our services cover all aspects of relocation–from packing to storage, so you can rest assured that your belongings will get where they need to go safely, securely, and in expert hands. We offer:
Moving, packing, and storage for office and commercial moving
International moving
Packing, transport, and storage
Apartment and condominium moving services
University and college moving including dorms
With over 35 years of trusted local moving experience, Mid-West Moving & Storage is dedicated to streamlining the relocation process for Oak Brook, IL and its surrounding area homes and businesses. Our professionals are here from start to finish with planning assistance, packing help, and reliable transport services – making your move effortless.
---
Local Moving and Storage Company in Oak Brook, IL
At Mid-West Moving, we understand the challenges of relocation. That's why our experienced, licensed professionals provide complete residential and commercial moving services in Oak Brook, IL to make your move as stress-free as possible. Our team is background checked for your peace of mind and dedicated to providing a streamlined experience from start to finish. We've been recognized with multiple awards for our high-quality service—including the 2018 C-Suite Award & 2021 AABE from Daily Herald Business Ledger.
With our world-class moving services, you will be unburdened of the hassle of moving. You can focus on getting settled and making yourself at home in your new property while we take care of the relocation process.
---
Moving and Storage Company
We offer tailored moving and storage services to ensure your transition goes as smoothly as possible. Our experienced professionals offer:
Direct communication and immediate response to questions
Free estimates
Necessary moving supplies
Scheduling
Packing
On-time arrival on moving day
Careful packing and transport of your items
Disassembly and packing of furniture and other large items
Unpacking, assembly, and installation of furniture and large equipment
Storage short and long term
Our knowledgeable sales team is available to assist you with any questions you might have about your move. Feel free to contact us any time at 847.593.7201 or fill out a contact form on our website.
---
Call Mid-West Moving & Storage
Mid-West Moving & Storage is here to make your relocation effortless and stress-free. We'll provide experienced professionals who are ready to help you transition into a new residence or workspace, no matter where in Oak Brook, IL it may be.
---
Related Moving Services:
Hinsdale Moving Services
Hoffman Estates Moving Company
Inverness Moving Services
Lake Forest Movers
Movers in Lake Zurich, IL
Movers in Lake Forest, IL
Moving Company Lincolnshire, IL
Moving Services Melrose Park
Naperville, IL Movers
North Aurora Movers
Moving Services The North Shore
Moving Company Northbrook, IL
Moving Services Orland Park, IL
Moving Services Palatine, IL
Movers in Park Ridge, IL
Moving Services Schaumburg, IL
Skokie Movers
Vernon Hills Moving Services
Wheaton Movers
Winnetka Moving Company