Lake Forest Moving Company
Are you moving your family to a new home?  Has the time come to relocate your business to a new office?  No matter how many times you have moved your family or business in the past, moving can still be a difficult and stressful process.  You must account for the planning, packing, and movement of your items and ensure you have the supplies and manpower to get it done.
You can save on the cost of your move by doing everything yourself, but this will likely be more than your family, or your employees can handle.  Ensuring that all your items, including furniture and large equipment, are packed and transported may be too difficult to do without additional help.  You can help your move get done more efficiently by working with moving professionals.
Mid-West Moving & Storage provides full moving services to help businesses and residents move in Lake Forest, IL.  Our complete moving services include secure packing, storage, and transportation of your items as well as help planning the move.
---
Moving Services in Lake Forest, IL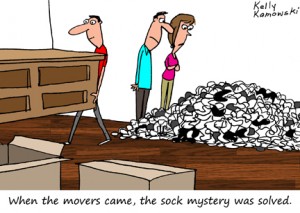 We provide a range of residential and commercial moving services including:
Residents and businesses of Lake Forest, IL have trusted the professional movers of Mid-West Moving & Storage to provide efficient local and long distance moving.  We will ensure that your possessions are secure and handled with care through our packing and storage services.
---
Local Moving Company in Lake Forest, IL
Mid-West Moving & Storage has been providing comprehensive moving services for homes and businesses in Lake Forest, IL and throughout the Chicago area.  Our professional movers have passed a background check and are trained, licensed, and insured to provide an efficient moving experience anywhere in the U.S. and the world.
We have earned several awards for our moving services including the 2018 C-Suite Award given to executives who contribute to regional economic growth and stability, and the 2021 Annual Award for Business Excellence (AABE) from the Daily Herald Business Ledger.
We have long been considered one of the best moving companies as we provide a complete moving experience.  Our moving professionals will manage every aspect of your move so you can focus on getting settled in your new home or office.
---
Professional Moving Services
When you work with Mid-West Moving & Storage, you can expect us to handle every step of the move including the planning, logistics, packing, and transport of your items.  We will streamline the process to help ensure a stress-free move.
Our moving services can include the following:
Direct communication and timely response
Free estimates
Scheduling for your move
Packing
Moving supplies
On-time moving day arrival
Disassembly and packing of furniture and equipment
Careful moving and handling of your items
Unpacking, assembly, and installation of furniture and equipment
Storage short and long term
You can reach out to your sales manager if you have any questions during your move or give us a call at 847.593.7201.
---
Call Mid-West Moving & Storage for Moving Services
If you are moving to a new home or office to or from Lake Forest, IL, call Mid-West Moving & Storage at 847-593-7201 for a free estimate. 
You can count on our moving professionals to manage every step of your move to make the process easier and less stressful.
---
Related Moving Services:
Orland Park Movers
Schaumburg Movers
Moving Company Wheaton, IL
Moving Services Naperville, IL
Moving Services Hinsdale, IL
Lincolnshire Moving Company
Lake Zurich Moving Services
Local Deerfield Movers
Local Melrose Park Moving Services
Local Glenview Moving Company
Local Glen Ellyn Movers
Local Burr Ridge Moving Company
Vernon Hills Moving Services
Winnetka Moving Company
Orland Park Movers
North Aurora Moving Services