Moving Services in Buffalo Grove, IL
Are you planning to move to a new home or office?  Moving is a big task and the planning often starts months ahead of the moving date.  You have to plan for the packing and transport of your belongings and ensure that you have the resources to get the move done.
Taking care of the move yourself will save you money but will make for a more stressful and time-consuming process.  It may be difficult to handle the packing and transportation of all your belongings, especially if you have a lot of furniture and other large objects.  You can make the moving process easier and less stressful by working with a moving professional.
Professional moving and storage companies can help ease the moving process with secure packing and transportation options for your belongings.  Mid-West Moving & Storage provides full moving services including residential and commercial moving in Buffalo Grove, IL.
---
Moving Services in Buffalo Grove, IL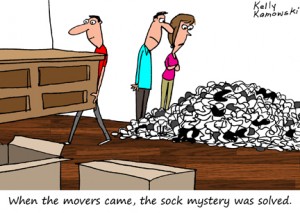 The residential and commercial moving and storage services that we offer include the following:
Long distance and local residential moving
Apartment and condominium moving services
Packing, moving, and storage for office and commercial moving
International moving
University and college moving including dorms
We have been trusted by residents and businesses of Buffalo Grove, IL and throughout the U.S. to provide effective moving and storage.  Our professional movers will handle your belongings with care while in storage and in transport.
---
Local Moving Company in Buffalo Grove, IL
Mid-West Moving & Storage has been helping homes and businesses in Buffalo Grove, IL and throughout the Chicago area move across the U.S. and the world since 1983.  Each of our professional movers is licensed, trained, insured, and experienced and they have passed a background check so you can trust them with your belongings.
Our moving and storage services have earned us several awards including the C-Suite Award of 2018 that is given to executives who help boost economic growth and stability in their region. We have also won the Annual Award for Business Excellence (AABEs) in 2021.
We strive to be one of the best moving companies in the industry with comprehensive moving services that cover every aspect of the move from start to finish.  We can handle the planning, packing, and transport which leaves you free to get acquainted with your new home.
---
What to Expect from Our Moving Services
Our professional movers at Mid-West Moving & Storage provide a complete start to finish moving experience.  We will not only help with the packing and moving, but also the planning, logistics, and storage if needed.  Our moving services will ensure an efficient and stress-free move.
Our complete moving services include the following:
Direct communication and response
Free estimate
Scheduling of the move
Packing and moving supplies
On-time arrival on moving day
Disassembly and packing of furniture and equipment
Unpacking, assembly, and installation of furniture and equipment
Short- and long-term storage
If you have questions at any time during your move, you can talk to your sales manager or call us at 847.593.7201.
---
Talk to Our Professional Movers
You can call Mid-West Moving & Storage at 847.593.7201 for comprehensive moving services in Buffalo Grove, IL.
We will give you a free estimate and begin planning for your move.  Our professionals at Mid-West Moving & Storage will ensure an efficient and seamless move.