Palatine Moving Company
Moving can be a stressful experience no matter if it's your first or tenth time moving into a new home or office. Without sufficient plans, preparation, and organization, you could end up having a difficult and time-consuming moving experience.
Handling moving on your own may save you money, but it is not always a good idea. This can especially be the case if you are incapable of physical labor and heavy lifting. To help ensure an easier moving experience, hire professional movers to help with your transition.
When looking for a moving company, pick one that provides security, care, and complete services with transportation options. Mid-West Moving & Storage can help residents and businesses in Palatine, IL, with their move through our complete moving services.
---
Moving Services in Palatine, IL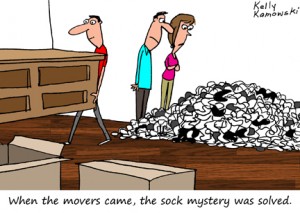 Within our commercial and residential moving services, we cover the following:
Home and business owners across the United States trust our Palatine, IL, moving and storage services. We will make sure your personal contents are protected through the packing, storage, and transportation.
---
Moving Company Serving Palatine, IL
Since 1983, our moving services have allowed home and business owners to relocate across the U.S. and the world. Our professional movers have passed a background check and they are well trained, licensed and insured, and experienced, so you can trust us to provide a seamless move.
We have been honored with several awards including the C-Suite Award given to executives who contribute to the economic stability and growth of the region, and the 2021 Annual Award for Business Excellence (AABE) given by the Daily Herald Business Ledger.
Mid-West Moving & Storage is a top company in the moving industry that provides complete moving services from start to finish. This allows you to focus on adjusting to your new place while we take care of every aspect of your move.
---
What to Expect from Our Moving Services
At Mid-West Moving & Storage, we do more than just handle the packing and moving of your belongings. Our moving services also include planning, logistics, and management to make your move less stressful. Our complete moving services include the following:
Responding in a timely manner
Keeping an open line of communication
Scheduling a moving date
Free estimates
Providing supplies for moving
Packing
Arriving on time on the day of the move
Disassembling and uninstalling furniture and equipment
Handling items with complete care
Providing storage on a short-term and long-term basis
Unpacking, installing, and assembling furniture and equipment
If you have questions or concerns about the moving process, reach out to your sales manager or give us a call at 847.593.7201.
---
Speak with a Moving Consultant
Contact us at 847.593.7201 if you are getting ready for a move in Palatine, IL.
We'll provide a free quote, assist with planning the move, and protect your belongings. The moving services from Mid-West Moving & Storage make moving easier than ever.
---
Related Moving Services:
Local Moving Services Inverness, IL
Local Moving Services Park Ridge, IL
Local Moving Services Vernon Hills, IL
Local Moving Services Wheaton, IL
Local Moving Company Winnetka, IL
Local Moving Company Lake Forest, IL
Local Moving Company Aurora, IL
Local Moving Company Arlington Heights, IL
Local Movers Evanston, IL
Local Movers Hinsdale, IL
Movers Schaumburg, IL
Bloomingdale Movers
Local Buffalo Grove Movers
Lincolnshire Movers
Hoffman Estates Moving Services
Glen Ellyn Moving Services
Deerfield Moving Services
Elgin Moving Company
Glenview Moving Company