Evanston Moving Company
Are you and your family moving? Whether the experience is new or familiar to you, moving can be a stressful situation that entails a great amount of planning, preparation, and organization. Without careful consideration, your move can be difficult and time consuming.
Handling moving on your own can save you money, but it isn't always the practical choice. Moving requires a lot of heavy lifting and intensive planning that may be too much for some to handle. Hiring a moving company can provide essential help to ensure your move goes smoothly.
When seeking moving help, choose a professional moving company that provides complete services that include packing, numerous transportation choices, and security. Mid-West Moving & Storage provides just that with our comprehensive residential and commercial moving services in Evanston, IL.
---
Moving Services in Evanston, IL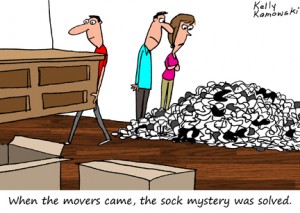 The following are included within our moving services:
Throughout the United States, home and businesses owners have trusted our Evanston, IL, moving and storage services. We also offer secure packing and storage options to ensure your contents will be properly protected.
---
Moving and Storage in Evanston, IL
We have been helping home and business owners relocate worldwide since 1983. Our professional movers have the licensing, training, experience, and insurance to provide quality moving services during your transition. Additionally, each of our movers has undergone a background check, so you can trust us to handle your contents with care. Our company has been the recipient of numerous awards, such as the 2018 C-Suite Award and 2021 Annual Award for Business Excellence (AABE) from the Daily Herald Business Ledger.
Mid-West Moving & Storage is one of the moving industry's leading providers. We offer a full-service moving experience for an efficient and seamless move.
---
What to Expect from Our Moving services
When you work with Mid-West Moving & Storage, our professionals will do more than just pack and move your contents. Within our services, we handle the logistics, planning, and management for the whole moving process. We want to make the experience as stress-free for you as possible as we take care of the following:
Timely responses
Open communication
Free estimate
Scheduling a moving date
Moving supplies
Packing
On-time arrival on moving day
Equipment and furniture disassembly and uninstallation
Careful handling of contents
Unpacking, assembly, and installation of contents
Short-term and long-term storage
Call us at 847.593.7201 or reach out to your sales manager if you have questions or concerns before or during the moving process.
---
Speak with a Moving Consultant
Call 847.593.7201 if you are prepared to move to or from Evanston, IL. We offer a free estimate for our moving services, and we will assist with planning your move and protecting your belongings. With help from Mid-West Moving & Storage, moving has never been easier.
---
Related Moving Services:
Hinsdale Moving Services
Hoffman Estates Moving Company
Inverness Moving Services
Lake Forest Movers
Movers in Lake Zurich, IL
Movers in Lake Forest, IL
Moving Company Lincolnshire, IL
Moving Services Melrose Park
Naperville, IL Movers
North Aurora Movers
Moving Services The North Shore
Moving Company Northbrook, IL
Moving Services Orland Park, IL
Moving Services Palatine, IL
Movers in Park Ridge, IL
Moving Services Schaumburg, IL
Skokie Movers
Vernon Hills Moving Services
Wheaton Movers
Winnetka Moving Company