Last Updated on May 30, 2019 by Kari-Ann Ryan
Packing up and moving a house can be made relatively easy. After all, hundreds of householders shift residences each year. A successful move requires a little more than stuffing possessions into boxes and loading them onto a truck. The keys to an organized move are proper preparation and never running short on moving materials. The right supplies protect your valuables and streamline the moving process.
1. Cardboard Boxes
Boxes of all shapes and sizes are the first items on your supply purchase list. Cardboard boxes are inexpensive. Gather small, medium, large, extra large and divided boxes to keep all your various-sized belongings perfectly snug. Well-packed boxes mean less shifting—and less damage—during the move.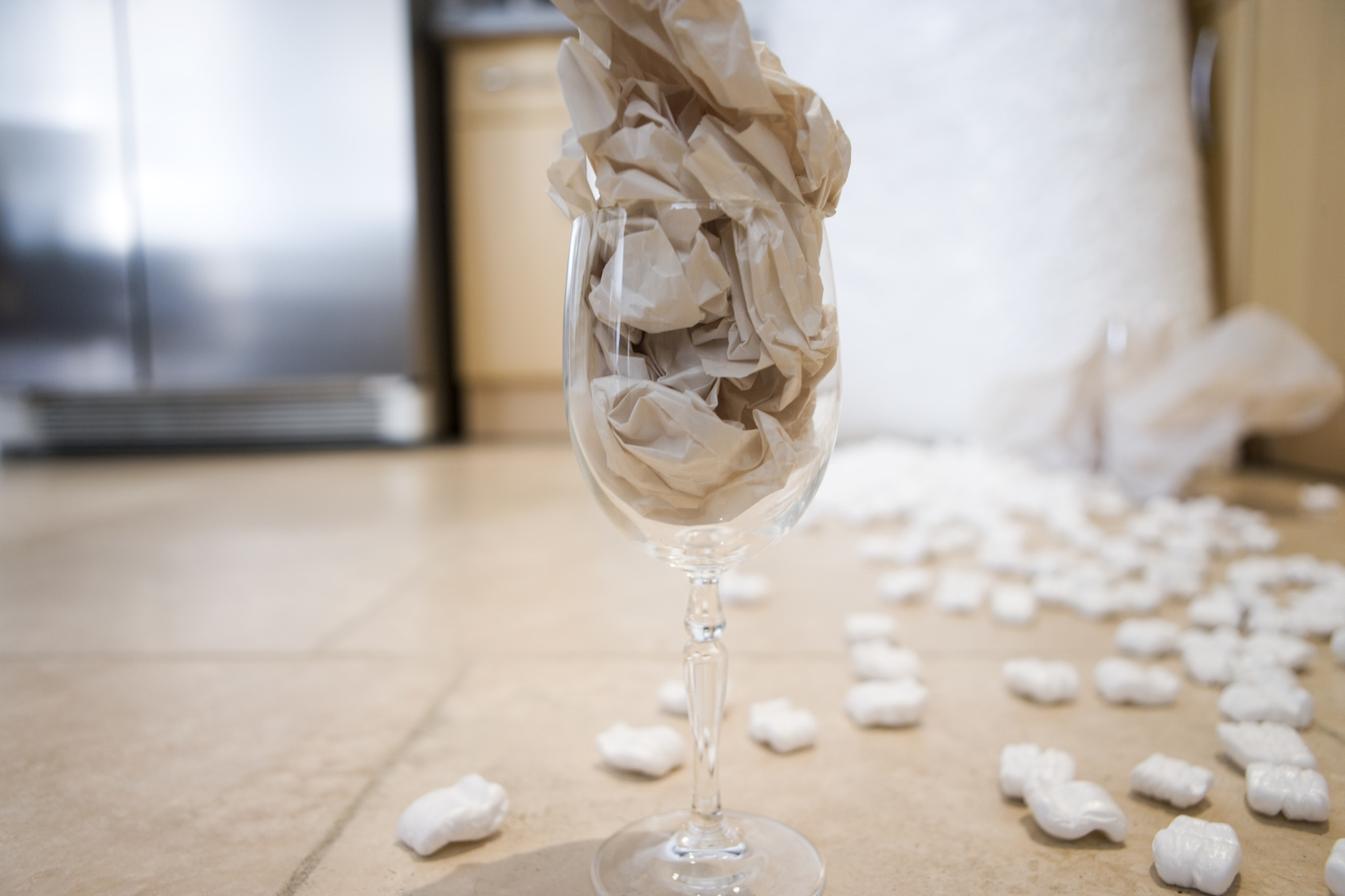 Kitchen utensils, glassware, and delicate items are ideally packed into small boxes. Similarly, books should be packed into small boxes to evade the weight and bulk issues that arise when several books are crammed into huge boxes. Large boxes are ideal for lightweight items, like blankets, clothing, and cushions.
2. Plastic Bins
Plastic bins work just as well as cardboard boxes and can be reused later for storage purposes. Rented moving bins work flawlessly when packing sports equipment, shoes, and other miscellaneous goods. Bins feature convenient side handles, which allow for better grip during the loading and unloading process.
3. Bubble Wrap
You'll need to secure fragile items with protection. Bubble wrap, quilted pads and stretch film shield breakable goods from the rough tumbles of moving. Small bubble wrap is ideally suited for small items, like glassware and dishes, while large bubble wrap secures large items, like electronics and antiques.
4. Corner Protectors
While the air pockets in bubble wrap add plenty of cushion to delicate goods, protective wraps are an alternate or additional solution. Cost effective and lightweight, protective wraps feature shock-absorbing, recycled material. Corner protectors are useful in keeping furniture corners from damage or scraping walls.
5. Plastic Wrap
Plastic wrap is available and useful when safeguarding items, like dinnerware. Wrap multiple dishes together with plastic wrap to keep them from shifting inside the moving boxes. A nifty tip to prevent liquid leaks is to unscrew a bottle, cover the opening with plastic wrap and screw on the cap.
6. Packing Paper
Line the bottoms of boxes with layers of packing paper for added cushioning. The double advantage of packing paper is that it may also be used to wrap around and secure delicate possessions of all shapes. Purchase ink-free packing paper to keep ink from bleeding into your goods.
7. Protective Covers
Additionally, protective covers keep out moisture, dust, and dirt. Dust covers may be specific to sofas and chairs. Mattress covers protect twin, queen and king beds. Picture pouches are available to safeguard valuable artwork from pollutants and water. Utility bags are sized to protect pillows and stuffed animals.
8. Box Cutters
With all the protective wrapping options available, you'll need a functional pair of scissors to cut the warps to the right size. Box cutters are a useful tool when splicing open taped boxes or cutting cardboard to serve as box dividers.
9. Packing Tape
Heavy-duty packing tape secures the protective wraps. Always buy more tape than you anticipate needing. It is important to invest in durable tape, like aluminum foil tape, duct tape or shipping tape; inexpensive tape leads to costly damage if sealed boxes suddenly break open during transport.
10. Tool Set
Aside from scissors and tape, a solid, basic tool set is invaluable. Screwdrivers and wrenches are handy when it comes to disassembling furniture before moving and then reassembling items, like shelving, cabinetry and tables, once you are comfortably situated. Store loose screws in plastic baggies.
11. Markers, Labels, and Stickers
Markers or labels keep boxes organized. Simply scribble the boxes' contents right on the box—mark "fragile" as needed. Or, use labels to mark the contents of each box. Color-coded stickers are also convenient for placement; specific colors dictate into what rooms certain boxes go.
Key Tip
These moving supplies are important, but if you want to save yourself the trouble of gathering the necessary materials, simply contact Mid-West Moving & Storage. We will proudly take care of all the details, from packing to furniture assembly; our movers are experienced, trained, and insured to ensure that your items are moved safely. But if you still prefer to do this yourself, carry on…
12. Dollies
For those independently relocating—without professional movers—moving equipment is a must. Dollies are invaluable when shifting bulky furniture and heavy boxes. Dollies may be designed specifically for appliances, furniture or utilities and make every move less of a back breaking hassle.
13. Rental Truck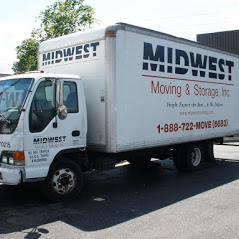 Renting a truck facilitates the move. Obtain price quotes from rental truck companies and narrow down your choices to one that best meets your needs. Choose the right sized truck to fit the entirety of your belongings. Alternately, rent a trailer and tow your possessions with your car.
14. Ramp
If a rental truck is not in your foreseeable future, you'll need a ramp to help load up your goods in your or a friend's truck. Pushing heavy items up a ramp offers far more physical safety than attempting to load heavy items via lifting.
The list of moving supplies required for a successful move can seem overwhelming, especially financially. Fortunately, many moving supplies can be rented from moving and storage companies. Moving blankets, dollies and even trailers can be obtained for a few hours' use from local moving companies or home improvement stores.
Work with a Reliable Moving Company
Even better news is that if you are hiring a moving company to help you relocate, your moving supply necessities are limited further. All you have to do is consult a team of professional movers, like Mid-West Moving & Storage, and they will take care of all the steps to enable a seamless move.
Mid-West Moving & Storage's comprehensive moving services include providing all moving supplies, disassembling and assembling furniture and packing and unpacking your possessions. Short- and long-term storage options are readily available.
With over three decades of dedicated service to Chicagoland, Mid-West Moving & Storage understands what a successful move takes; and our numerous awards are proof of our professional expertise. Plus, each of our movers are licensed, experienced and insured to offer customers maximum peace of mind.
Get a Free Estimate

Mid-West Moving & Storage simplifies the moving process for businesses and residents in the Windy City. Consult the moving experts at Mid-West Moving & Storage at 847.593.7201 for your upcoming move to or from Chicago.