Last Updated on September 3, 2020 by Kari-Ann Ryan
You've planned for it. You even might have packed for it. Maybe you procrastinated a tiny bit, too. Now it's here: moving day with Mid-West Moving & Storage!
The red, white & blue Mid-West Moving & Storage truck pulls up in front of your home. The COVID-compliant driver and his crew jump out and approach your doorway. Your free virtual moving estimate was surprisingly spot-on.
Do you know exactly what to expect?
Great Expectations
Our local movers are, well, "professional" and friendly. Expect smiles plus top-notch service. Also know they're ready to provide expert-level answers to every one of your questions. Our crews are happy to provide you with lots of great resources, including checklists, timelines or moving guides.
Expect your possessions will be relocated carefully. Certain belongings might need above-par TLC. Specialty items of this sort include pianos, delicate artwork and boutique electronics.
Mid-West Moving & Storage offers various custom crates, packing materials and information concerning valuation coverage (this is not the same as insurance). You'll also receive a "bill of lading." This document provides a list of items being transported before you depart your old home.
Tour your rooms
Wait. Don't shut that front door just yet. Walk through all the rooms in your home. Thoroughly examine each one.
A careful look-around (including eyeing cabinets and closets) helps ensure you don't leave behind a cherished family heirloom or other small but super-important item. It's a good idea to verify your refrigerator has been defrosted and is dry. Did you also make sure your garbage containers and recycling receptacles are empty?
Plus… Well before you walk across your new home's threshold, you will want to get in touch with the new local utility companies. That way, your new home is lighted and heated. The gas oven will be raring to go, too. Pizza, anyone?
Have a plan for the pets
Does your relocation include pets? Confine them to one dedicated site in your house while the moving crew scurries about putting your possessions on the trailer. Give Buster a great on-the-road experience by reviewing our tips for moving with pets.
Pack an I've-made-it-to-my-new-home arrival bag. This ensures your first night in your new home is comfortable. We're talking:
Medicines
Toothbrush
Toothpaste
Soap
Shampoo
Pajamas
Toilet paper
Fill in your must-have item
Travel with prescriptions and other important documents. Don't leave those with your pro movers.
The journey begins
Enjoy yourself! Treat moving day less like a chore and more like an adventure. You're opening a new chapter in your life. Excitement awaits. If you're traveling via vehicle, make sure your automotive maintenance is current. This includes changing the oil and flushing the radiator. Also look over your tires for wear and verify air pressure is correct. If you're flying, wear your most comfortable clothes and keep your first-night must-haves in your carry-on luggage.
Welcome (new) home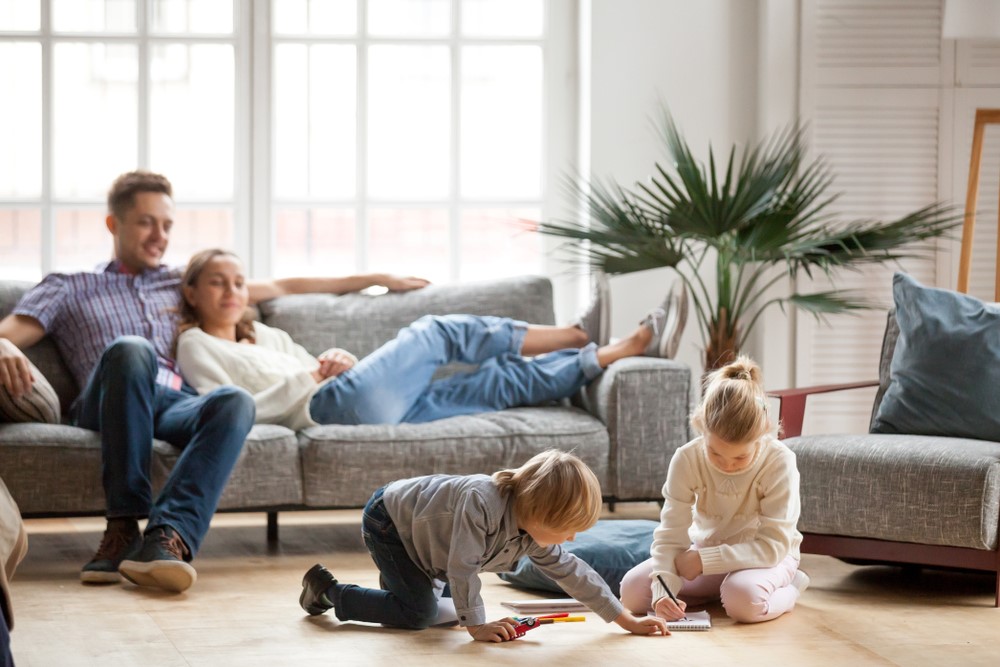 When your movers arrive at your new home, tell the driver and moving crew the places you want items placed. Cover carpets and hardwood floors with tarps or protective rugs for protection. Locate the breaker box, water shut-off site and water heater.
Contact your family and friends. Let them know you've safely arrived at your new home.  Meet your new neighbors. Put out the welcome mat.
Contact Mid-West Moving & Storage
If you have any questions regarding these moving and packing tips or would like a free estimate for packing and/or moving services, please fill out a contact form or give us a call at 847.593.7201.