Last Updated on January 27, 2021 by Kari-Ann Ryan
Winter weather is harsh in Chicagoland. The lowest temperature ever recorded in the city was -27 degrees Fahrenheit, which occurred in January 1985. Moving when outdoor temps are freezing seems like a last resort. However, homeowners will find several advantages to moving in the winter.
Relocating at the height of the cold season appears difficult for many reasons. The kids are still in school, and families are busy preparing for the season's holidays. The days are shorter and darker. Plus, trailing slush from the moving truck into the new home can make homeowners cringe.
Despite the many reasons for avoiding a winter move, homeowners who aim to save a bundle should consider bundling up and booking a moving crew. Winter is an ideal time to take advantage of the law of supply and demand, making a winter move extremely advantageous.
1. Cheaper Housing and Storage
Rent is cheaper in winter months. Due to lower demand in winter, landlords are more willing to negotiate. Homes also sell for less outside of the hectic summer buying season. Once the busy buying season ends in September, prices continue to stay low through January and February.
In addition to low rent and affordable homes, storage units are cheaper to rent in winter. Homeowners who plan to downsize or are looking for storage space in between moves will find lower rates. The decrease in storage rental rates is due to less occupancy in the winter months.
2. Greater Availability
Summer is the peak moving season. Moving companies book up quickly, even when homeowners attempt to schedule the move a month in advance. In winter, however, moving company schedules are wide open. Fewer people move in the winter, so it is a prime time to book a desirable slot.
Homeowners who move in the winter have the freedom to book a move at any opportune time. Even if a homeowner must move at the last minute in the dead of winter, a moving crew will more than likely be available. Competition for moving services is less fierce in winter.
Moving company rates decrease from late September to April. When scheduling a winter move, opt for a midmonth, midweek time frame. Also choose to move during a Monday to Thursday window. These factors contribute to a less costly move; plus, availability is open to accommodate schedule preferences.
3. Lower Moving Costs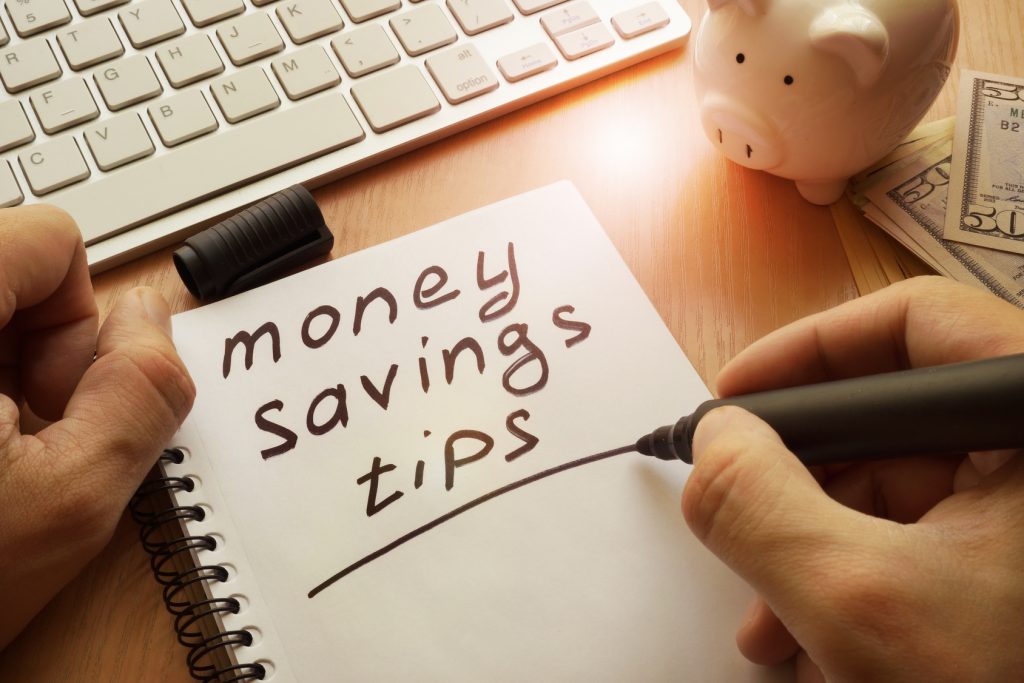 Exactly because of the greater availability, moving companies are more willing to drop their prices during the winter off peak season. Demand for movers is significantly less during winter's icy temps, and moving companies strive to win the business of homeowners.
4. Dodge the Heat
Loading and unloading multiple boxes in summer can lead to heat exhaustion and heat-related stress. By relocating in winter, heat-related conditions are avoided. Homeowners should be prepared for cold weather, however, and dress appropriately. Plan for a move by paying attention to weather forecasts.
The chill of winter protects possessions from overheating in the scorching summer. Candles, soap and records won't melt! Choose to move on a day when the winter weather is tolerable—not too icy, for instance (slips on the ice can send boxes flying and crashing, which can destroy valuables inside).
Similarly, storing boxes in a storage unit is safer in winter than in summer weather. The heat of a blistery summer can lead to the overheating of the contents inside packed boxes. The interiors of moving trucks and storage units, however, stay cool amidst the chill of winter.
While the cold temperatures protect packed items, it is essential to waterproof the boxes when choosing to move in winter. Also, when moving within the December to February time period, take extra precautions, such as salting the driveway and sidewalks.
5. Faster Relocation
A winter move will be a faster one. Snowy highways will be less jam packed than at the height of the busy summer travel season. Fewer people are on the road to pursue summer activities. Less congestion makes it easier and faster to reach the final destination.
6. Extra TLC
Since customers are fewer and far between for movers during winter's off peak season, crews are more available. Although any reputable mover will give customers the attention they deserve, the less hectic winter schedule makes it easier for crews to deliver more personalized service.
7. Increased Flexibility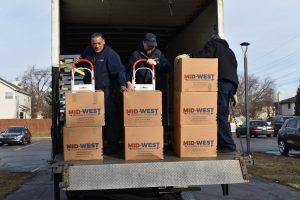 Especially after the holidays, the winter season is downtime for just about everyone, from moving crews to family and friends. Homeowners who need help with packing can count on friends and family, who may be more available to assist with the task.
Moving in winter offers incredible perks. While taking advantage of dreary winter weather, practice safety. If it happens to snow while moving, be prepared with blankets and tarp. Check weather reports in advance. Also, ask the realtor if the streets in the new area are salted immediately after a snowfall.
Choose a Professional Moving Company
When you are anticipating a move to a new home, choose the most reliable and professional Chicago movers in the area. Mid-West Moving & Storage is a residential and commercial mover with the experience, skill and dependability to get you packed and unpacked in your new home quickly and affordably.
Our moving crews are licensed, bonded and background-checked, so homeowners have peace of mind during the handling of valuables. We also practice coronavirus safety precautions, such as maintaining social distance and disinfecting trucks, to protect the health of customers and crews.
Mid-West Moving & Storage has successfully relocated countless families to and from houses, condos, apartments, dorms and retirement homes. We are careful to protect your belongings with railing covers, door jambs, padding and carpet shields. Your goods remain safe and secure in our hands.
Working with Mid-West Moving & Storage will ensure your move is seamless, starting with preparation by our move counselor and ending with the safe arrival at the destination.
Contact Us
If you are planning a move in or around Chicagoland, call our moving service at 847-593-7201 for a smooth relocation experience!