Moving Company in Glendale Heights, IL
Coordinating a move that involves planning, packing, and storage can be very stressful and difficult as it can take months to plan and complete the move. When moving, there are also likely to be setbacks that can make the process longer and more difficult. To avoid this, calling Midwest Moving & Storage in Glendale Heights, IL can help save yourself the headaches and stress of moving yourself.
There are pros and cons to doing the job yourself. The positive side is that you will save money. The negative side is that it can take up a lot of your time and be a stressful experience. Doing the moving by yourself or with members of the family can be a good option, but you have to be prepared to move large objects and furniture. By working with a professional mover, you can simplify the process and alleviate stress.
Midwest Moving & Storage is committed to providing qualified moving services to help businesses and homeowners in Glendale Heights, IL. You can expect our professionals to handle everything including the moving, packaging, and transportation of your belongings.
---
Moving Services in Glendale Heights, IL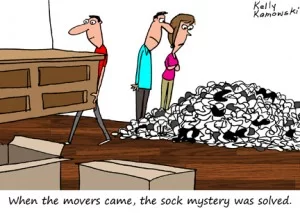 With our commercial and residential moving services, we can assist with the following areas:
International moving
Local, residential, and commercial moving
Residential moving
College and dorm move in
Apartment and condominium moving
Packing, transport, and storage of your belongings.
Mid-West Moving & Storage is a reputable local moving company that has been providing Glendale Heights, IL and nearby locations with residential and commercial moving services since 1983. By assisting you with everything from planning to packing and transporting your belongings, we will simplify your move.
---
Local Movers in Glendale Heights, IL
In Glendale Heights, IL, we offer residential and commercial moving services to help you settle instantly into your new residence or office. You can trust our staff with your belongings since each of our professionals has completed a thorough background check and is licensed, trained, and insured. We will assist with easing your stress and smoothing out your move by taking care of every aspect. Our moving services have earned us several awards including the 2018 C-Suite Grants and the 2021 Yearly Honor for Business Greatness (AABE) from the Daily Herald Business Ledger.
You will be able to handle the sale of your current property, the closing of your new property, and getting used to your new space with our comprehensive moving services.
---
Moving and Storage Company
By assisting with planning, logistics, packing, transportation, and storage if necessary, our professionals will ensure an efficient moving process from beginning to end.
Our moving and storage services include the following:
Free estimate
Good communication and prompt responses
Packing
Moving supplies that are necessary
Scheduling appointments immediately
On-time moving day arrival
Careful packing and transportation of your belongings
Disassembly and packing of furniture and other large items
Unpacking, assembly, and installation of furniture and large equipment
Storage both short-term and long-term
If you have any questions about your move, you can contact your sales manager or our office at any time by calling 847.593.7201.
---
Contact Mid-West Moving & Storage to get started!
Our skilled movers are ready to assist you in moving into your new home or office, whether you are moving to or from Glendale Heights, IL.
To get a free estimate and talk about your move, fill out a contact form on the website or call us at 847.593.7201.
---
Related Moving Services:
Hinsdale Moving Services
Hoffman Estates Moving Company
Inverness Moving Services
Lake Forest Movers
Movers in Lake Zurich, IL
Movers in Lake Forest, IL
Moving Company Lincolnshire, IL
Moving Services Melrose Park
Naperville, IL Movers
North Aurora Movers
Moving Services The North Shore
Moving Company Northbrook, IL
Moving Services Orland Park, IL
Moving Services Palatine, IL
Movers in Park Ridge, IL
Moving Services Schaumburg, IL
Skokie Movers
Vernon Hills Moving Services
Wheaton Movers
Winnetka Moving Company