Oak Park Moving Company
Moving to a new home is an exciting yet stressful experience that requires careful planning and preparation. From packing your family's belongings, to ensuring everyone is ready for the transition—taking proper steps ahead of time can help make moving a much smoother process. Allow yourself ample lead-time so you're able minimize stress while maximizing efficiency.
While DIY moves can be a great way to save money, tackling the entire move on your own may prove too challenging for most families. Juggling furniture and other large items requires substantial effort and in many cases more manpower than you'll have available without professional movers.
Moving to a new home or office? Get the peace of mind that comes with trusted local movers. Mid-West Moving & Storage offers comprehensive packing and moving services for Oak Park, IL homeowners and businesses, so you can settle into your new space with minimal stress.
---
Moving Services in Oak Park, IL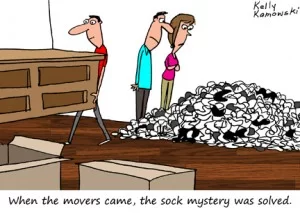 Mid-West Moving & Storage provides an array of residential and commercial moving solutions to meet all your relocation needs, including:
Moving, packing, and storage for office and commercial moving
International moving
Packing, transport and storage
Apartment and condominium moving services
University and college moving including dorms
For almost 40 years, Mid-West Moving & Storage has been a trusted source for local moves in Oak Park, IL and its surrounding areas. Our experienced team is on hand to provide guidance throughout your move—from the initial planning stages all the way through packing up and transporting your belongings.
---
LOCAL MOVING AND STORAGE COMPANY IN OAK PARK, IL
With our complete residential and commercial moving services, we make your move easy. Our professionals are trained, licensed, insured, and background-checked for your peace of mind. Plus, with multiple awards received such as the 2018 C-Suite Awards and 2021's Annual Award For Business Excellence (AABE) from Daily Herald Business Ledger, there has never been a better time than now to rely on us when moving in Oak Park, IL.
Let us take care of all the details to make your move easier, so you can focus on starting fresh in your new home. Unlock a stress-free experience and transition into this exciting life change.
MOVING AND STORAGE COMPANY
Our experienced team is here to help make your move smooth and simple. We offer a comprehensive set of services that includes:
Direct communication and immediate response to questions
Free estimates
Necessary moving supplies
Scheduling
Packing
On-time arrival on moving day
Careful packing and transport of your items
Disassembly and packing of furniture and other large items
Unpacking, assembly, and installation of furniture and large equipment
Storage short and long term
Got questions about your move? We're here to help. Reach out anytime by either calling your sales manager or our office at 847.593.7201 for assistance.
CALL MID-WEST MOVING & STORAGE
Mid-West Moving & Storage is your one-stop shop when it comes to relocating. Our experienced movers will help you seamlessly transition into the next chapter of life, whether that's moving into a new residence or office in Oak Park, IL or the surrounding areas. Get in touch today and find out how we can make this process easy for you.
---
Related Moving Services:
Hinsdale Moving Services
Hoffman Estates Moving Company
Inverness Moving Services
Lake Forest Movers
Movers in Lake Zurich, IL
Movers in Lake Forest, IL
Moving Company Lincolnshire, IL
Moving Services Melrose Park
Naperville, IL Movers
North Aurora Movers
Moving Services The North Shore
Moving Company Northbrook, IL
Moving Services Orland Park, IL
Moving Services Palatine, IL
Movers in Park Ridge, IL
Moving Services Schaumburg, IL
Skokie Movers
Vernon Hills Moving Services
Wheaton Movers
Winnetka Moving Company