Prospect Heights Moving Company
Moving homes? Be informed and prepared with the best strategies to make your relocation smoother than ever–tackle packing early, plan ahead of time and if necessary, seek support. With some savvy organization beforehand, you can alleviate stress during this transition period for yourself and your family.
Moving can be a daunting and costly undertaking, especially for families with large items to transport. While DIY moves offer potential cost savings, the manual labor involved may exceed available manpower resources. Hiring professionals who specialize in moving services can help efficiently get you where you need to go.
To make the moving process easier, let the team at Mid-West Moving & Storage help. Our team of experienced moving professionals provides comprehensive packing services and secure transport for your items in Prospect Heights, IL so you can have peace of mind on moving day.
---
MOVING SERVICES IN PROSPECT HEIGHTS, IL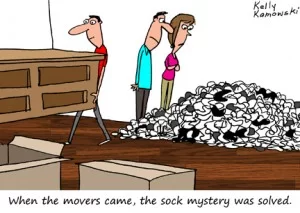 Mid-West Moving & Storage offers comprehensive residential and commercial moving services to get you where you need to be quickly, safely, and efficiently. We offer:
Moving, packing, and storage for office and commercial moving
International moving
Packing, transport, and storage
Apartment and condominium moving services
University and college moving including dorms
For nearly four decades, Mid-West Moving & Storage has been the trusted partner for Prospect Heights area homes and businesses. We help take the stress out of your move by providing streamlined planning, packing, transport services—all backed up with over 30 years of experience in local moving.
---
LOCAL MOVING AND STORAGE COMPANY IN PROSPECT HEIGHTS, IL
Our team of moving professionals in Prospect Heights, IL makes relocating a breeze. With extensive experience and training, our staff guarantees the safe transport of your belongings while helping to reduce stress associated with relocation. We are proud recipients of recent accolades such as the 2018 C-Suite Awards and 2021 Annual Award for Business Excellence (AABE), recognizing our commitment to delivering exceptional service quality consistently every time.
Our expert moving services will give you the freedom to focus on taking care of any pending real estate transactions and preparing for your new home—giving you time to get comfortable in your exciting, unfamiliar surroundings.
---
MOVING AND STORAGE COMPANY
Our team of experts provides a comprehensive range of solutions to make sure your move is effortless. We will help you every step of the way, from planning and packing to transport and storage. Our services include:
Direct communication and immediate response to questions
Free estimates
Necessary moving supplies
Scheduling
Packing
On-time arrival on moving day
Careful packing and transport of your items
Disassembly and packing of furniture and other large items
Unpacking, assembly, and installation of furniture and large equipment
Storage short and long term
If you ever have questions or concerns about your move, our knowledgeable sales team and office staff are available to assist you. Give us a call any time at 847.593.7201.
---
CALL MID-WEST MOVING & STORAGE
Enjoy a smooth transition to your new home or office with Mid-West Moving & Storage. Our experienced team of professional movers are ready to lend you their expertise when relocating, no matter the destination.
---
Related Moving Services:
Hinsdale Moving Services
Hoffman Estates Moving Company
Inverness Moving Services
Lake Forest Movers
Movers in Lake Zurich, IL
Movers in Lake Forest, IL
Moving Company Lincolnshire, IL
Moving Services Melrose Park
Naperville, IL Movers
North Aurora Movers
Moving Services The North Shore
Moving Company Northbrook, IL
Moving Services Orland Park, IL
Moving Services Palatine, IL
Movers in Park Ridge, IL
Moving Services Schaumburg, IL
Skokie Movers
Vernon Hills Moving Services
Wheaton Movers
Winnetka Moving Company