West Chicago Moving Company
Planning a move can feel overwhelming, but with proper preparation and organization, it doesn't have to be. Beginning your preparation early and getting your family on board with the moving tasks can help ensure that nothing gets left behind on relocation day. With effective planning, you can reach your new home stress-free.
Moving can be a significant investment. While DIY-ing your move might seem like an inexpensive option, it requires hard work and organization—more than most families have the capacity for when dealing with large furniture items or volumes of material. Professional movers can help provide essential manpower to ensure that everything arrives safely at its destination without exhausting you in the process.
Stress-free moving is just a call away. Mid-West Moving & Storage makes relocating seamless by providing comprehensive packing services and secure transportation of your belongings, ensuring that you start off on the right foot in your new home or office. Make your West Chicago, IL move easy with our reliable relocation services.
---
Moving Services in West Chicago, IL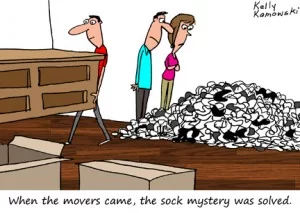 At Mid-West Moving & Storage, we are dedicated to helping make your transition seamless. Our comprehensive suite of residential and commercial moving services include:
Moving, packing, and storage for office and commercial moving
International moving
Packing, transport and storage
Apartment and condominium moving services
University and college moving including dorms
Moving can be a stressful experience, but Mid-West Moving & Storage is here to make the process smooth and efficient for your home or business in West Chicago, IL. We've been trusted members of the community since 1983, always keeping our dedication to providing comprehensive planning, packing, and moving services so you don't have to go through it alone.
---
Local Moving and Storage Company in West Chicago, IL
At Mid-West Moving, we make it easy to transition into your new home or office. Our distinguished team of licensed, insured movers has undergone extensive background checks and training, so you can trust us with your belongings. We are a proud award-winning team having received the 2018 C-Suite Award and the 2021 Daily Herald Business Ledger Annual Award for Business Excellence in Moving Services.
Let our pros take the hassle out of your upcoming move, so you can focus on selling your old home and settling into life in a new space.
---
Moving and Storage Company
Our experienced team is here to make your move stress-free. From planning and packing, through transportation and storage if necessary—we're with you every step of the way. We help with:
Direct communication and immediate response to questions
Free estimates
Necessary moving supplies
Scheduling
Packing
On-time arrival on moving day
Careful packing and transport of your items
Disassembly and packing of furniture and other large items
Unpacking, assembly, and installation of furniture and large equipment
Storage short and long term
Moving can be daunting and full of questions, so we encourage you to reach out with any inquiries. Our sales manager and office are always available at 847.593.7201 for assistance during your transition.
---
Call Mid-West Moving & Storage
Mid-West Moving & Storage is here to assist with all of your relocation needs. Our experienced professionals will ensure a seamless move between West Chicago, IL and any other desired location, making the transition into your new home or office seamless.
---
Related Moving Services:
Hinsdale Moving Services
Hoffman Estates Moving Company
Inverness Moving Services
Lake Forest Movers
Movers in Lake Zurich, IL
Movers in Lake Forest, IL
Moving Company Lincolnshire, IL
Moving Services Melrose Park
Naperville, IL Movers
North Aurora Movers
Moving Services The North Shore
Moving Company Northbrook, IL
Moving Services Orland Park, IL
Moving Services Palatine, IL
Movers in Park Ridge, IL
Moving Services Schaumburg, IL
Skokie Movers
Vernon Hills Moving Services
Wheaton Movers
Winnetka Moving Company